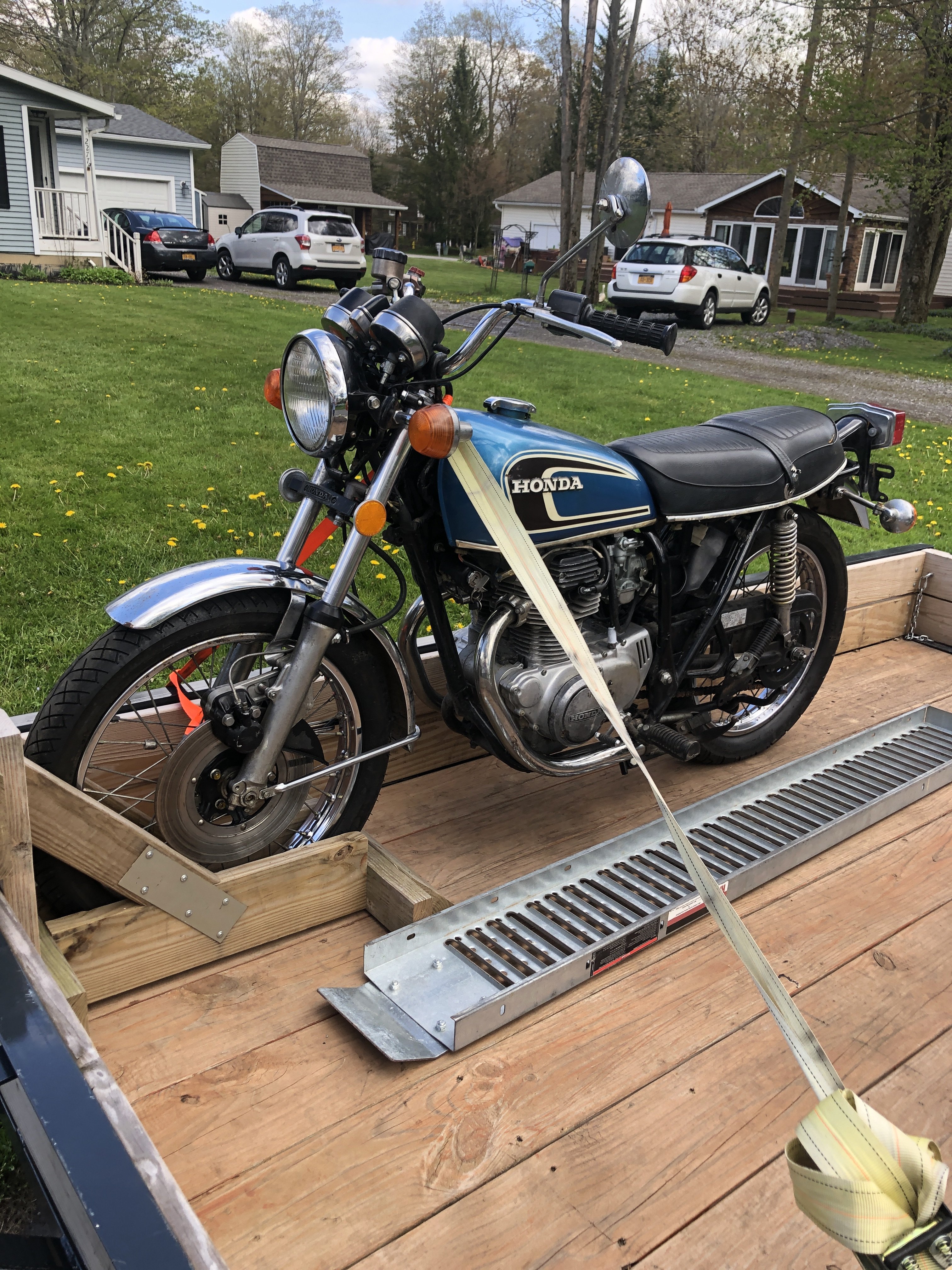 As the name of the thread implies, this is my first full on build. I've owned and ridden dirt bikes and four wheelers all throughout my childhood, but I'm in my 20's now and want something for the street.
I've always been interested in the cafe community, seems like there's a lot of room for interpretation on builds and lots of good old fashioned DIY.
This build is already halfway done at this point, but this is the first I'm posting on it. I will add pictures and info as often as I can, but I apologize in advance for not being on my computer much.
Anyways, here's the starting point:
1975 Honda CB360-T
8400 original miles
Started right up and idled when I bought it, but was missing the battery, air filters and mufflers
Right off the bat I changed the ignition points and adjusted the timing, carbs were ultrasonically cleaned, and both brakes were serviced with new pads and shoes.
Tires seemed to be in good shape, as well as the chain and sprockets. The same cannot be said for the tank as there are many dents and lots of character in the paint.
The frame is in good structural shape, but again has very rough paint and spots of surface rust.
More pics and stories to come...