So ive been lurking in the back ground for a while now maybe even a year or two and i still haven't started a build thread of my own although i quite a way into my build of a 1970 cb400 superdream hardtail bobber.
This is how she looked the day i got her about 2 years ago
she didn't run very well the front brakes where binding on and she was a 60 a day smoker.
The original plan was to build a cafe racer from her and i stripped her down and started building along that route realising after a month or so that the frame was gonna cause me all types of trouble and i would never achieve the true look that i could see in my head and the bike sat in the garage for 6 months with nothing being done to it.
Until i went to a meet put on by the ace cafe and saw some of the bobbers and chops that had made it down there which set me along the lines of trying something similar, i first looked at how to modify the frame i instantly knew that i didn't want to have it running on shorter shocks and that i wanted a hardtail i looked around my area for a place that would modify my frame and couldn't find anyone that would do it they all wanted to build me a full frame and i wanted to retain some of the bikes identity this went on for abit untill i found Mr Jim Strang of www.chopperz.co.uk in scotland quite a distance away from me (im in the south east of england) but he agreed to do the frame and i posted it off to him.
Once it arrived with him it went straight onto the jig and the axle was set at the stock height so he could give it the stretch and drop that he thought would suit it best, 3" stretch 2"drop.
The back was cut off and the frame was braced in the lower part to give it the strength for the hardtail to be mounted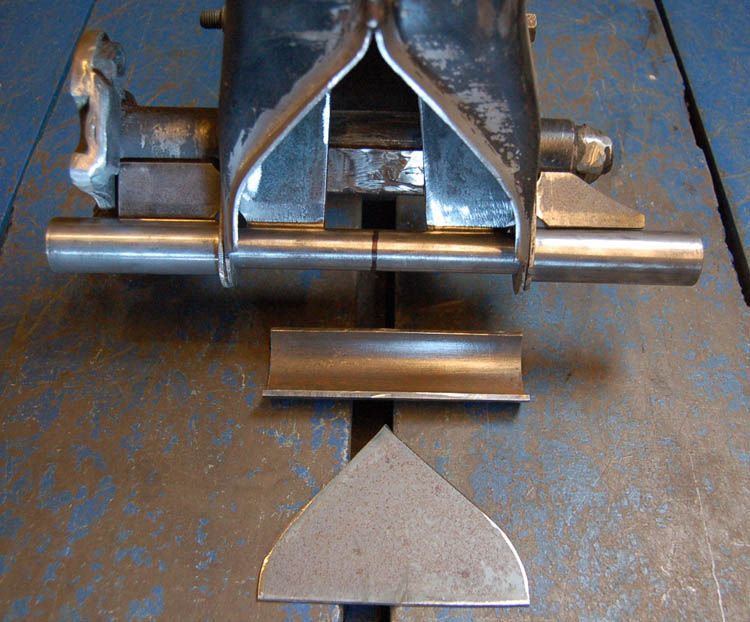 Once this was done Jim set out the rest of the frame rails with the axle plates and welded the frame up.
then it had fender mounts brake arm mount and the chain adjuster welded on and was taken off the jig wrapped and posed back to me.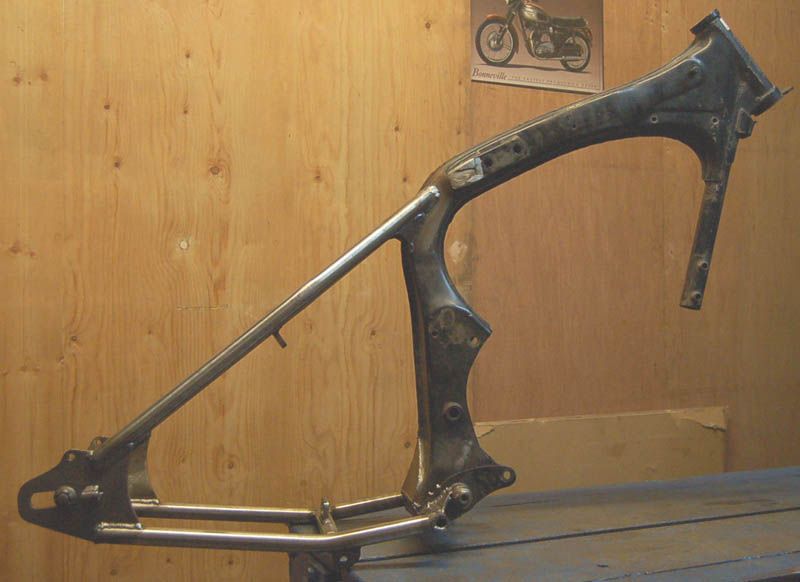 .
once i got it back i installed new head bearings and some abused cm400 forks i had brough t fir the steering stem and top yoke as i didnt want to use the stamped cb400 yokes. and this is how she sat on the 19" front and the 18" rear cb400 wheels with my hand made rear brake arm.
Gissmo