Into Sailing, classic Triumph cars and motorbikes.
Following the success of my CB390 project and likely to be bored self-isolating for a while I've bought a fresh in from the US CB550 project
i'll document here how i've sympathetically restored it to running order with some subtle upgrades to brakes, electrics etc.
for today here's how it looked when it arrived, very original but nothing works!,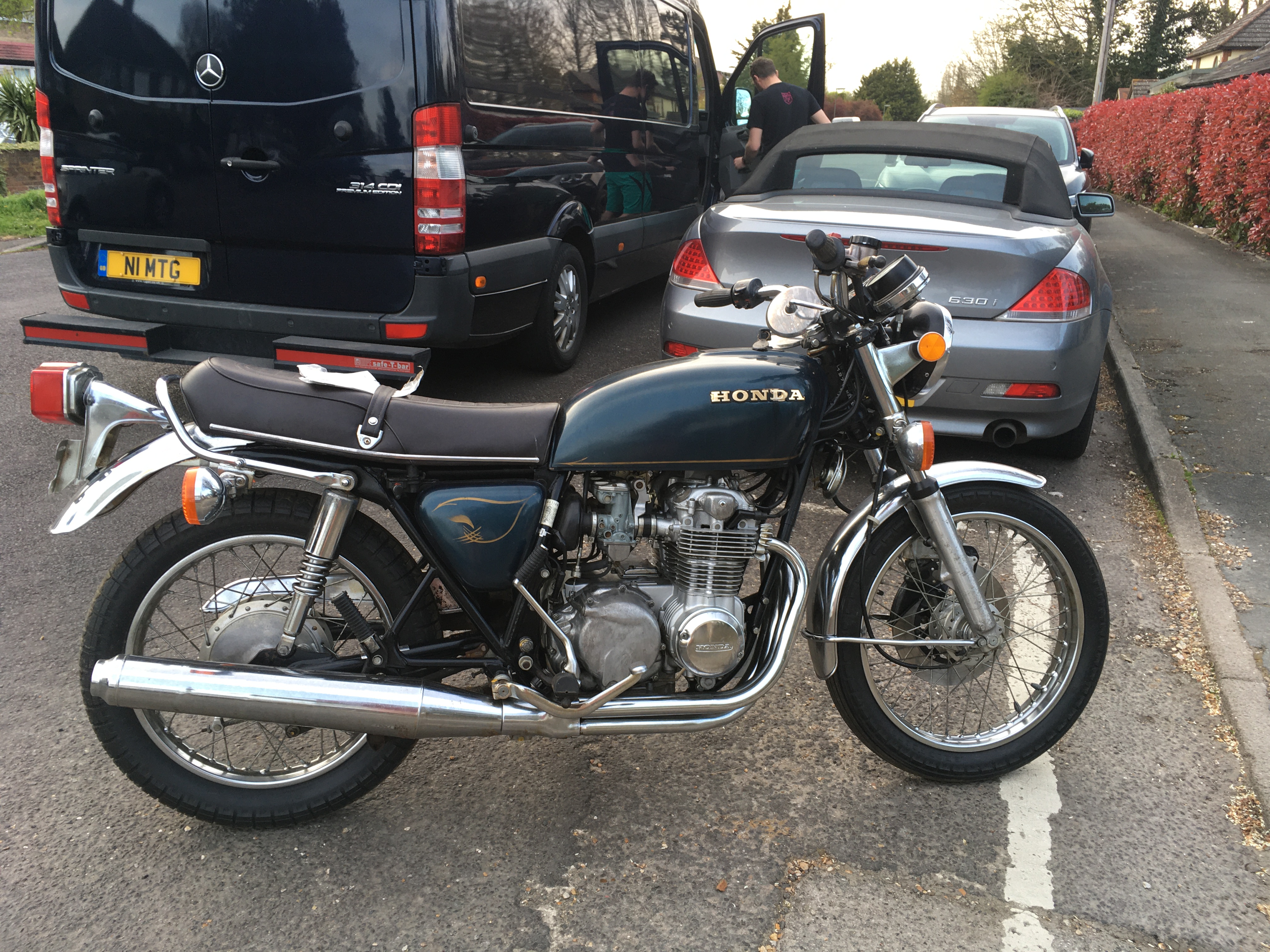 and a teaser to where i am with the project as of now
https://1drv.ms/v/s!AhDJKiWSrX7_tXMdX3KPIAV2g0Q5
i'll be looking for help and advice along the way i'm sure, i learned so much here on my CB390 adventure.
Steve