You've been mostly-dead all day.
DTT BOTM WINNER
Thanks to the gracious delivery of this 70's era plunger frame from New Mexico to Alabama by Canyoncarver, I'm jumping into this chopper build with two feet. I've reached out to several forums, sorted through various catalogs and ads from the 70s, but have yet to identify the manufacturer with complete confidence. I think it's definitely a production style frame, considering the neck. It has two pressed in cups for a common neck tube. The CB750 triple tree that came with the frame has a modified stem to account for the longer neck.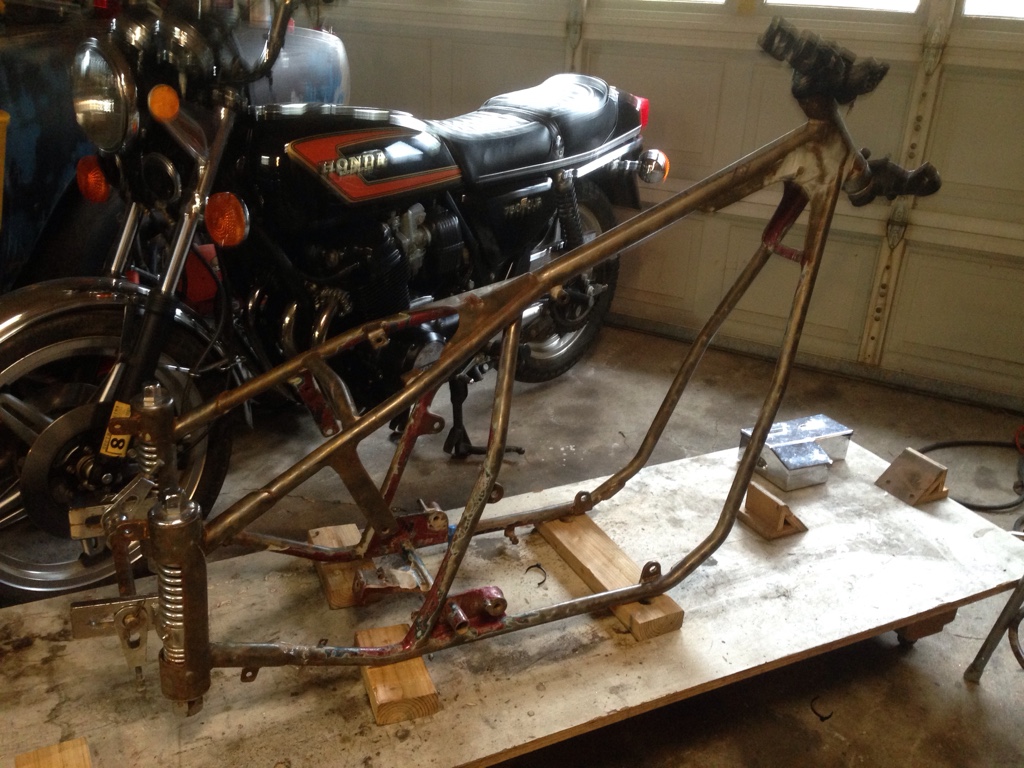 We're in the sketching phase, so things can change wildly. Ultimately, I want to avoid common cues like peanut tanks....
It took some machine work on the steering neck cups and the RM stem to make this RM front end work...
Here is sits with a 1991 RM250 front end and RM wheels front and rear. I like the dimension of the dirt bike wheels, plus they're aluminum. If I decide to go drum on the rear wheel, I may go 70s era XL350.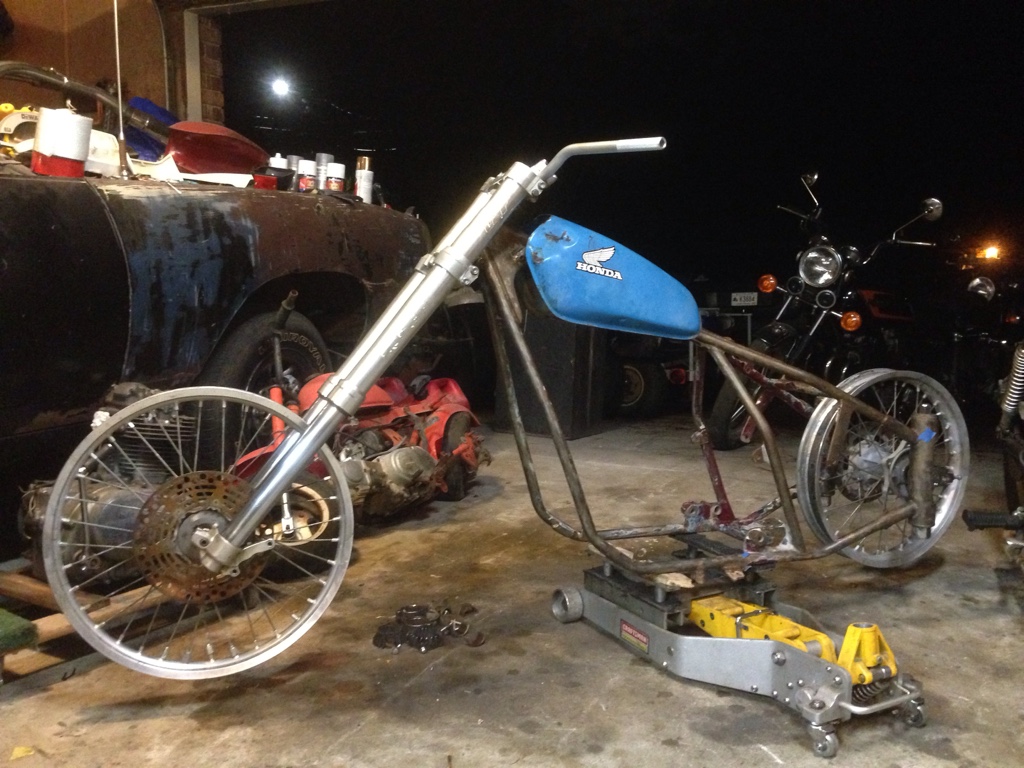 Sent from my iPhone using
DO THE TON