Hello, figured I'd start a build thread now. Picked up this 1980 honda that was stored in a shed since 2009. Owner couldn't get it started so he put it up for sale for 400. Talked him down to 300 and picked it up. After I brought it home, all it needed is a new starter solenoid and a good carb cleaning.
This is how I got it. The windjammer is for sale as well.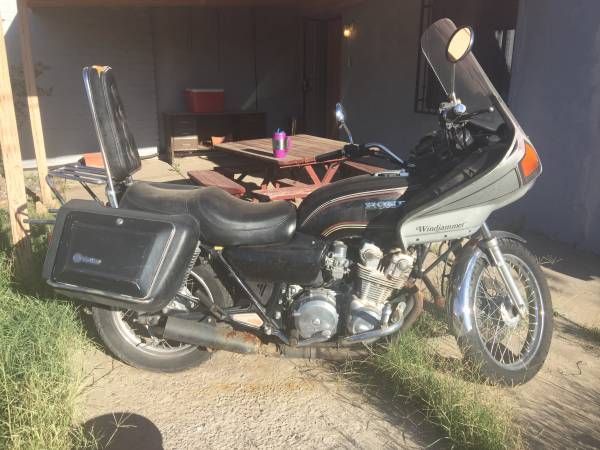 This is how it sits.
The exhaust came with it. I don't believe it is factory seeing as its already rusted pretty good. Repainted it for now.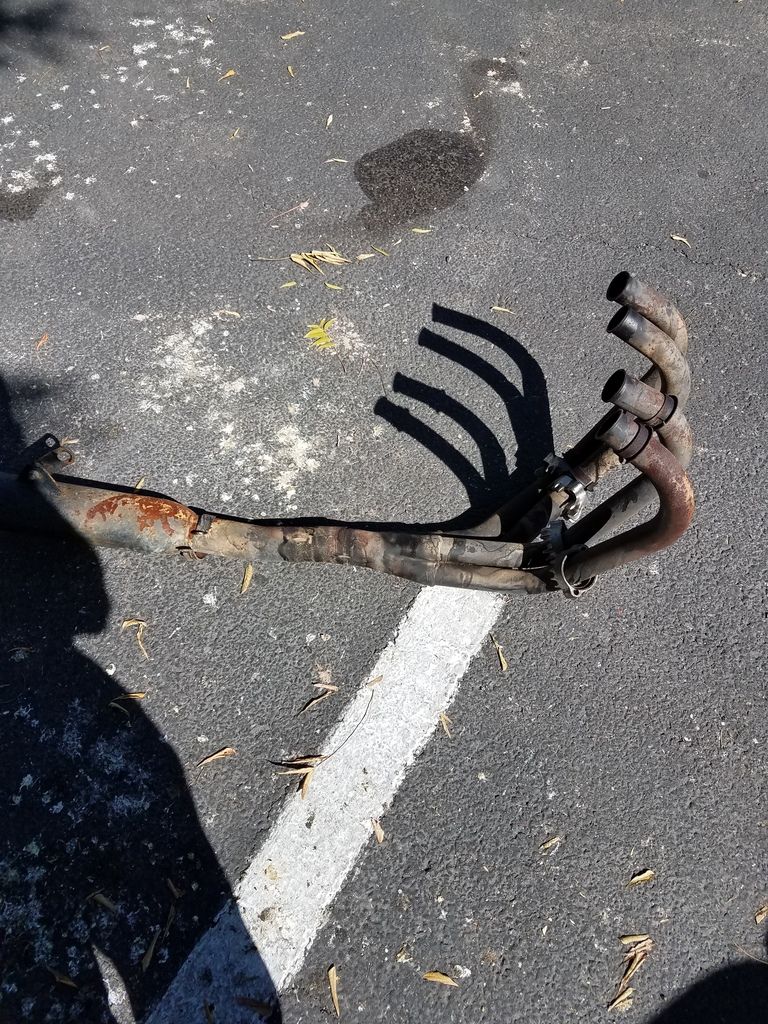 The carbs