Hello all! Just started tearing into an 82 CB750K. I didnt notice this until I pulled the engine. It looks like the frame was cut where the engine mounts go? No idea why anyone would do that.
The cut is clean and was even painted over as far as I can tell.
Can this be left as is or can it just be welded back together?
Thanks for any help!!!!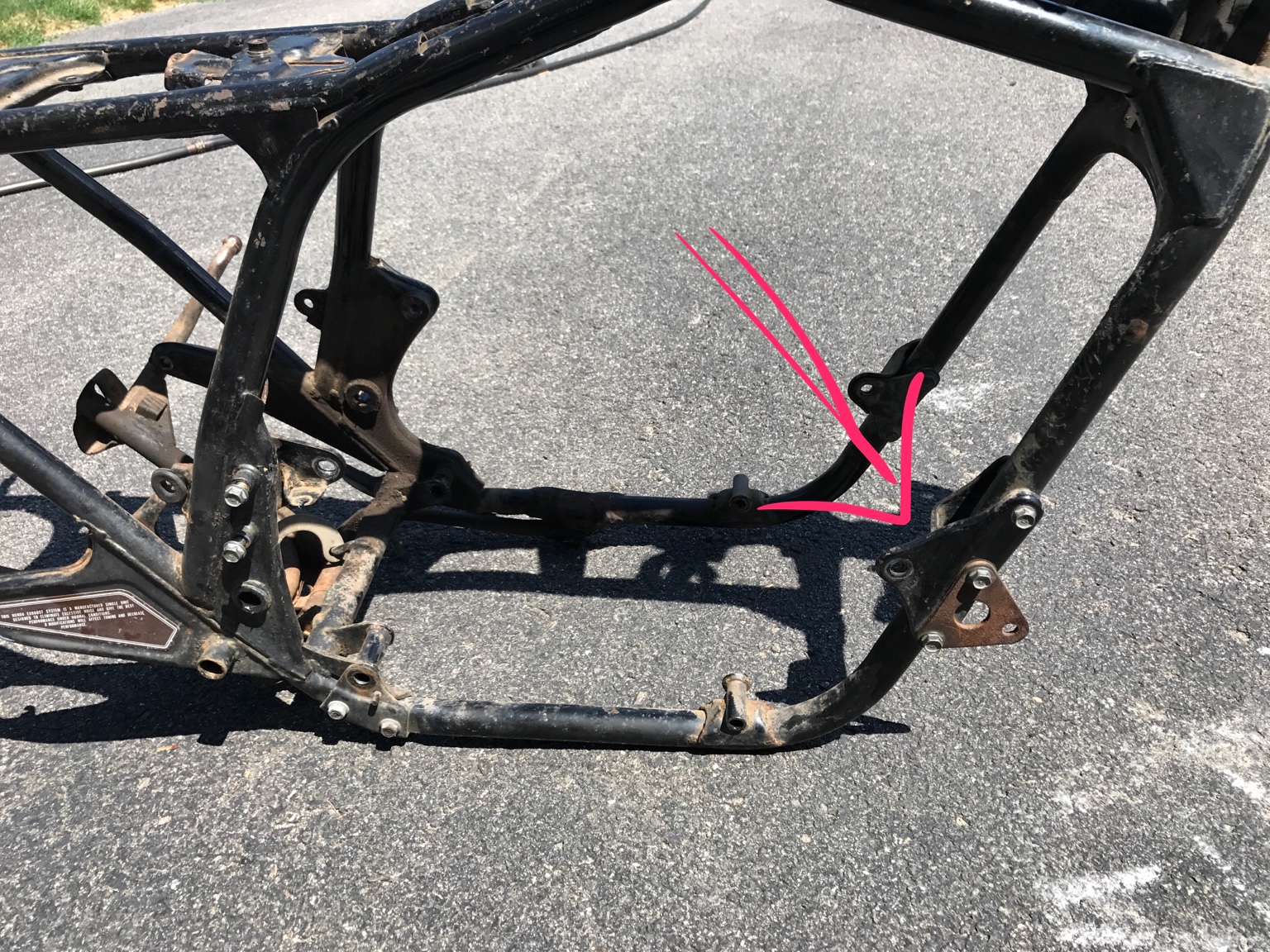 Sent from my iPhone using
DO THE TON