Its finally winter here in the PNW. Started my bike build hopefully be done by the start of the summer. This bike will be what I like to call "super cafe" or "modern cafe". I have been a big fan of this concept. Taking an old bike and bringing it to now. By keeping the retro look but incorporating modern forks swingarms and wheels. Last year my winter project was a 1990 Kawasaki ZR550 zephyr and used a 1999 kawasaki zx6r front end and rear end with monoshock. This winter I am building a CB750k and using 2004-2006 Kawasaki zx6r parts. I was looking for a complete sohc cb750 bike to use for my project but after listing my parts I will only really use the frame engine and tank off the original bike the rest will be from the zx6r or will be fabricated. I posted this project on the sohc honda site but I think this project will fit better in this forum.
Heres what I started out with. 78' frame, motor, and 74' tank. Also got a bucket of randoms from the guy I bought the engine from. Some chopper pipes and the wiring harness off a sohc cb not sure what year though. And I decided to use the 04 zx6r swingarm since it had a simpler look. As for the monoshock. I orignially was going to go with the zx6r monoshock but ended up going with a 08 yamaha R6 shock. I will be mounting the mono shock ontop of the swingarm and with the r6's already soft spring rate its a better fit. I will be experimenting with softer springs and dampening to get the numbers suitable for the set up. I will go into more technical details with the rear suspension once I get there.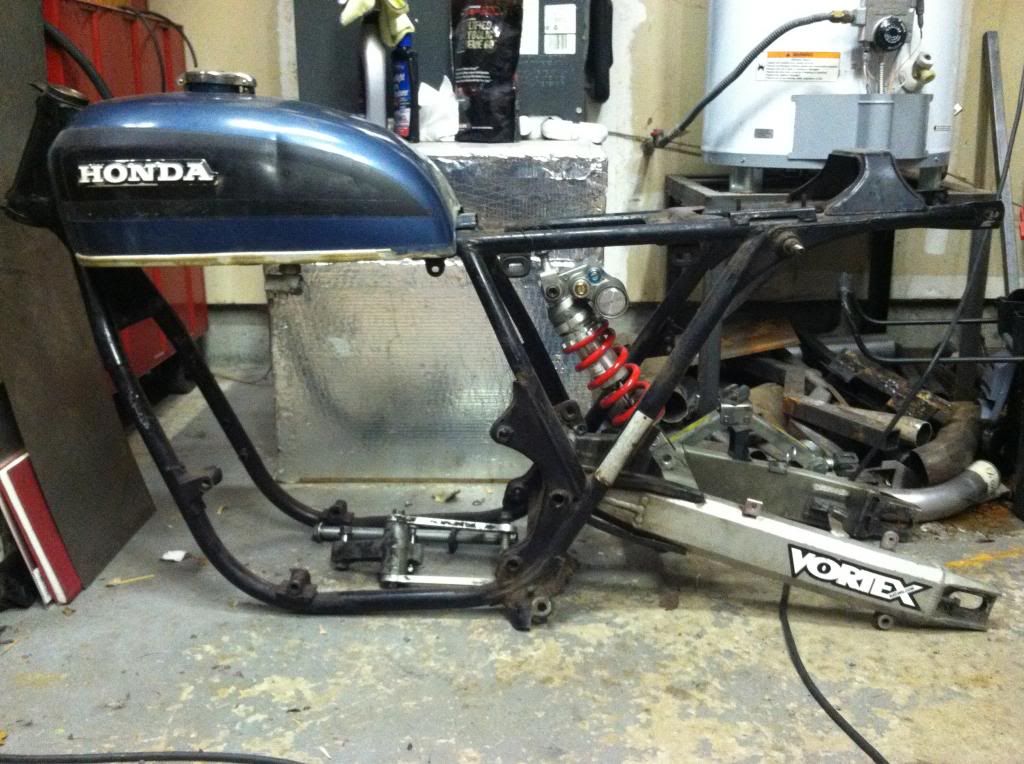 cutting the frame and subframe fabrication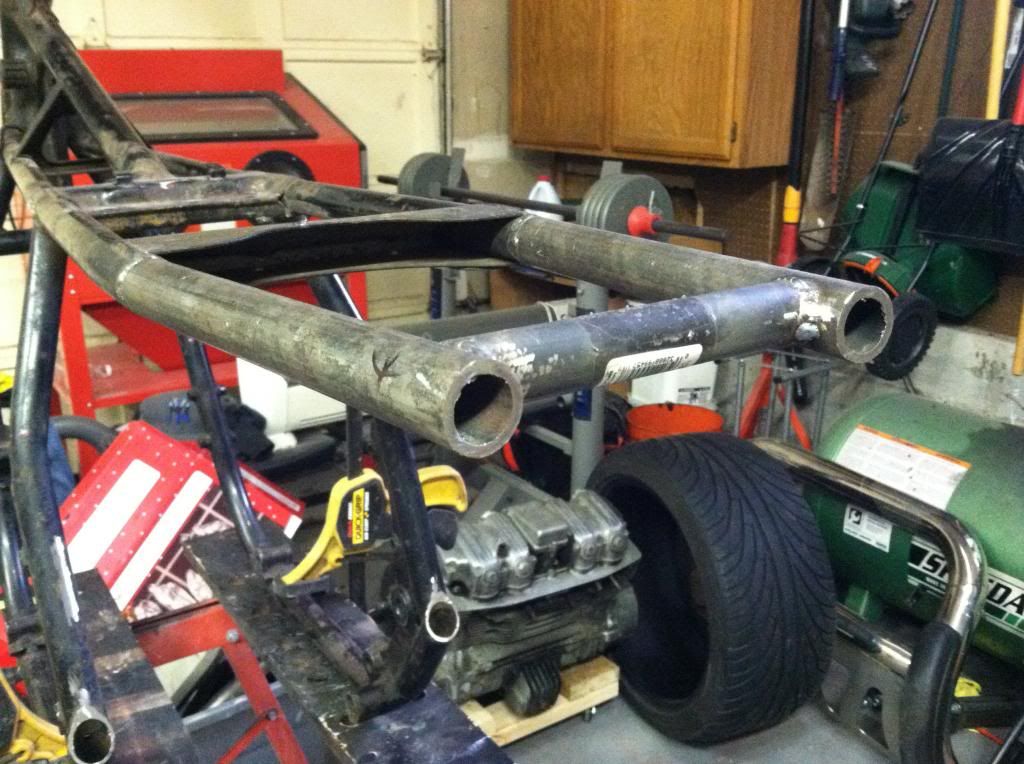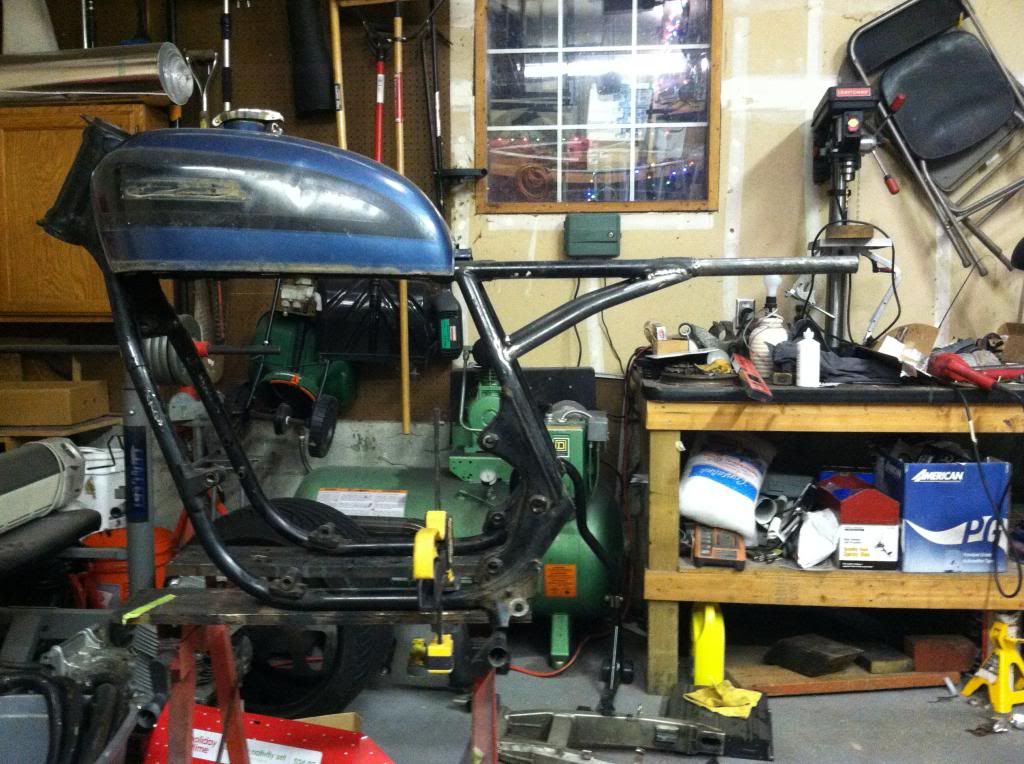 Rough design of the cowl I will be making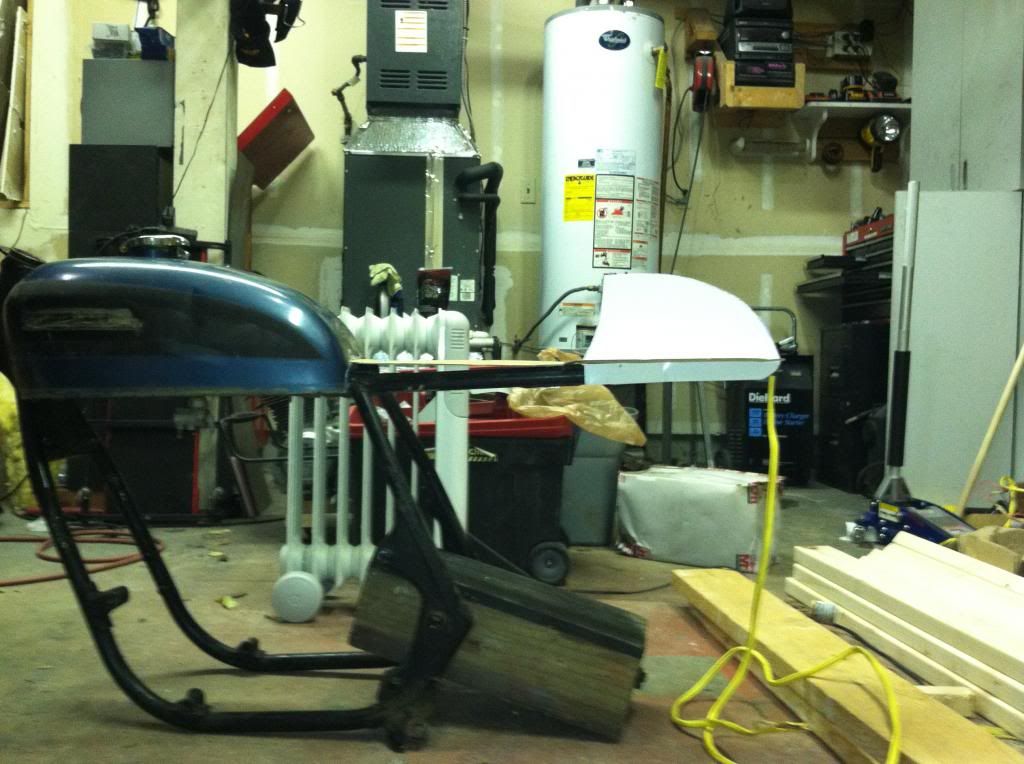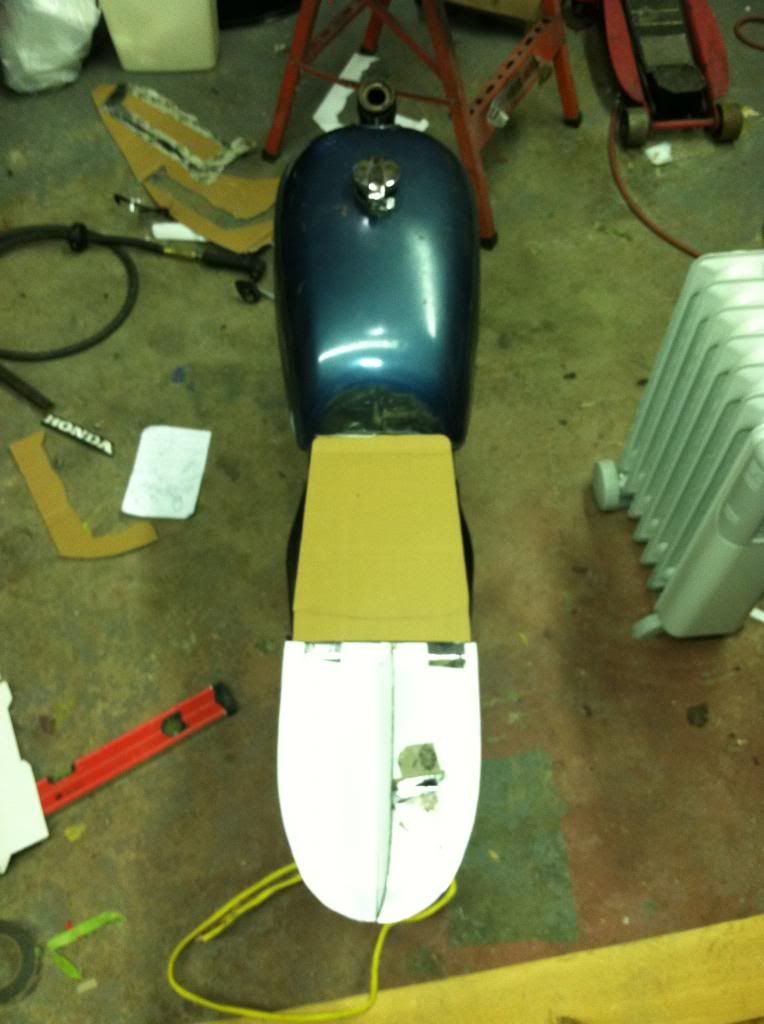 Widening the frame. If anyone would like to do this same mod, the 03-04 zx6r is a great option for a modern swingarm. It is only slightly under .25" wider and will fit the frame by widening the lower cross bar.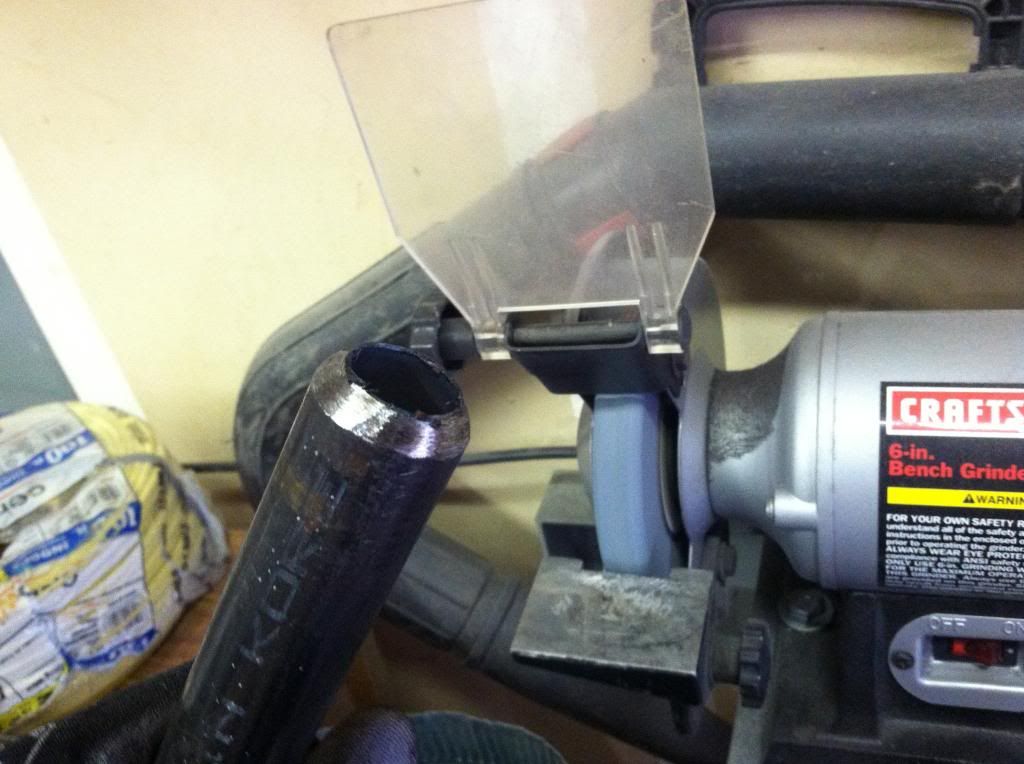 Making the fiberglass cowl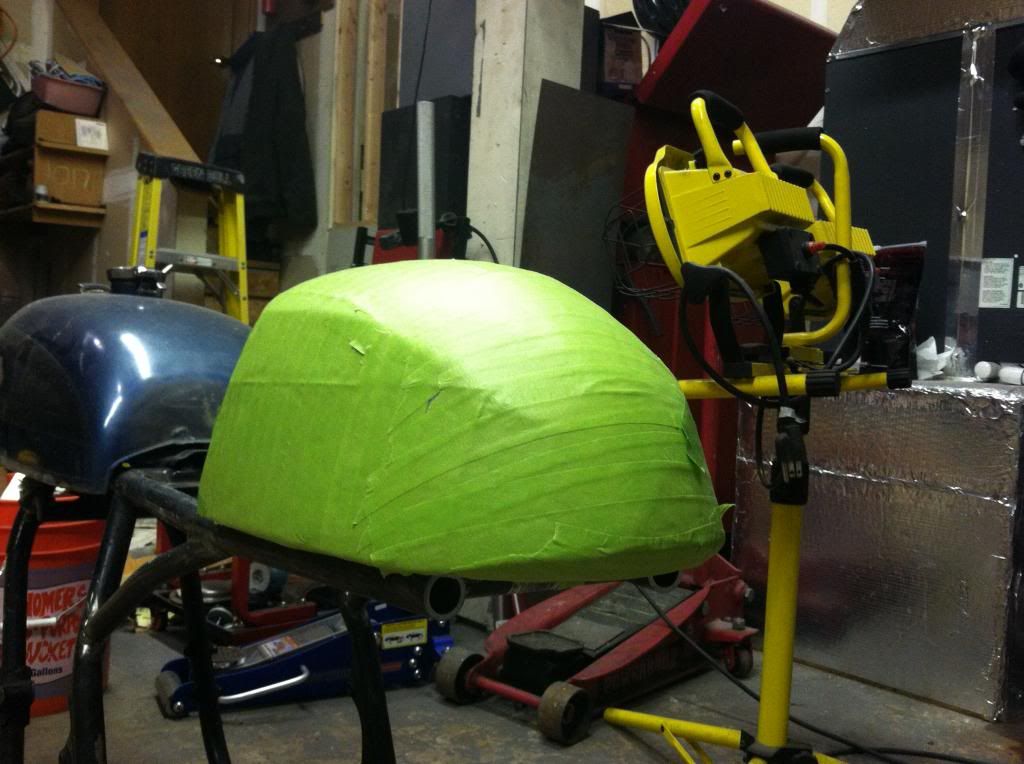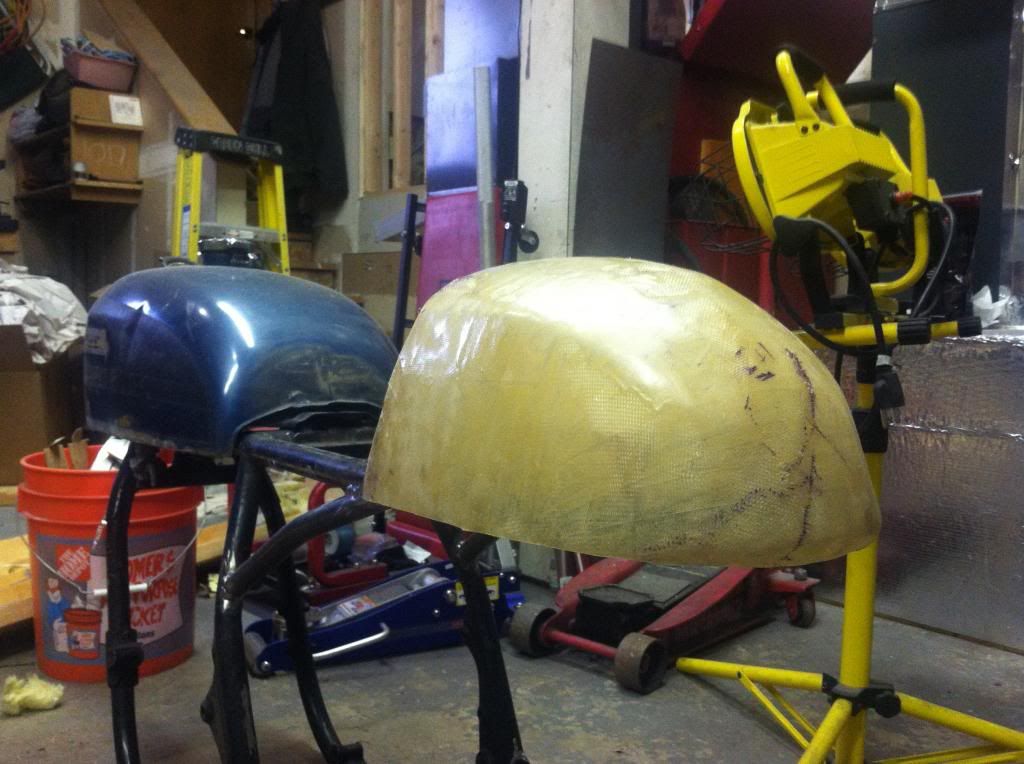 After the cowl was done and a few days looking at it I decided to redo the design to incorporate an LED integrated taillight strip from chromeglow. Also the previous cowl I felt was too tall and too wide.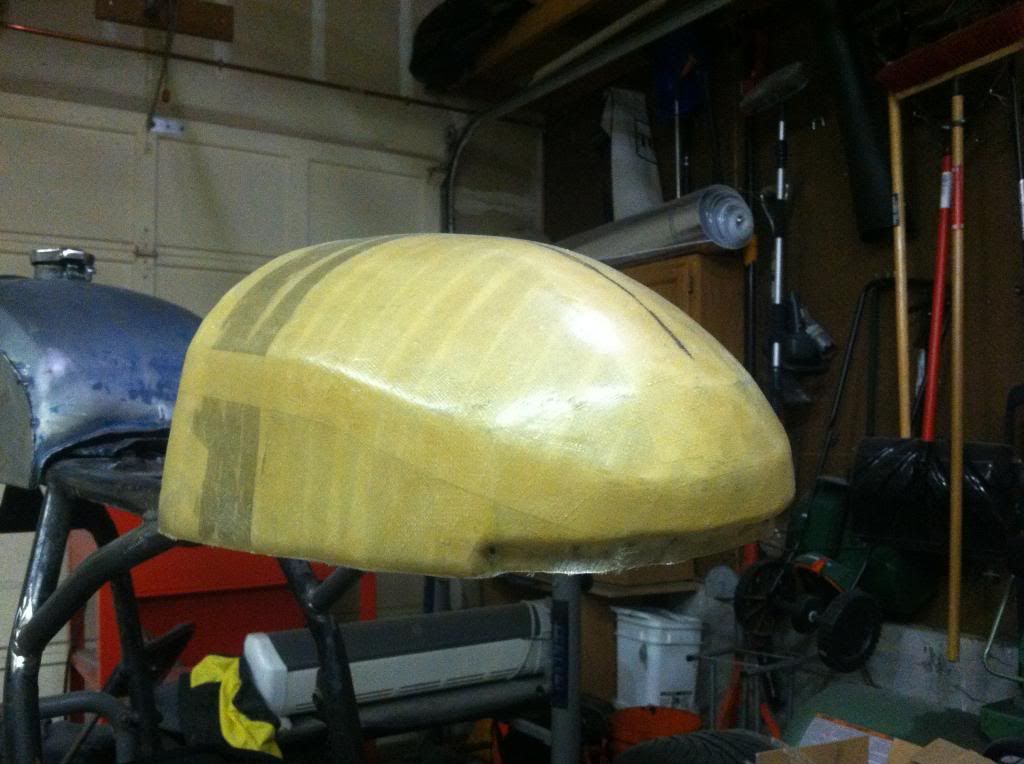 This is what the light array will look like.
Im fortunate that my dad works for the city of Tacoma and has access to a lathe so I can mill some parts for my build. I had to make new swingarm pivot slots for the modern swingarm to fit.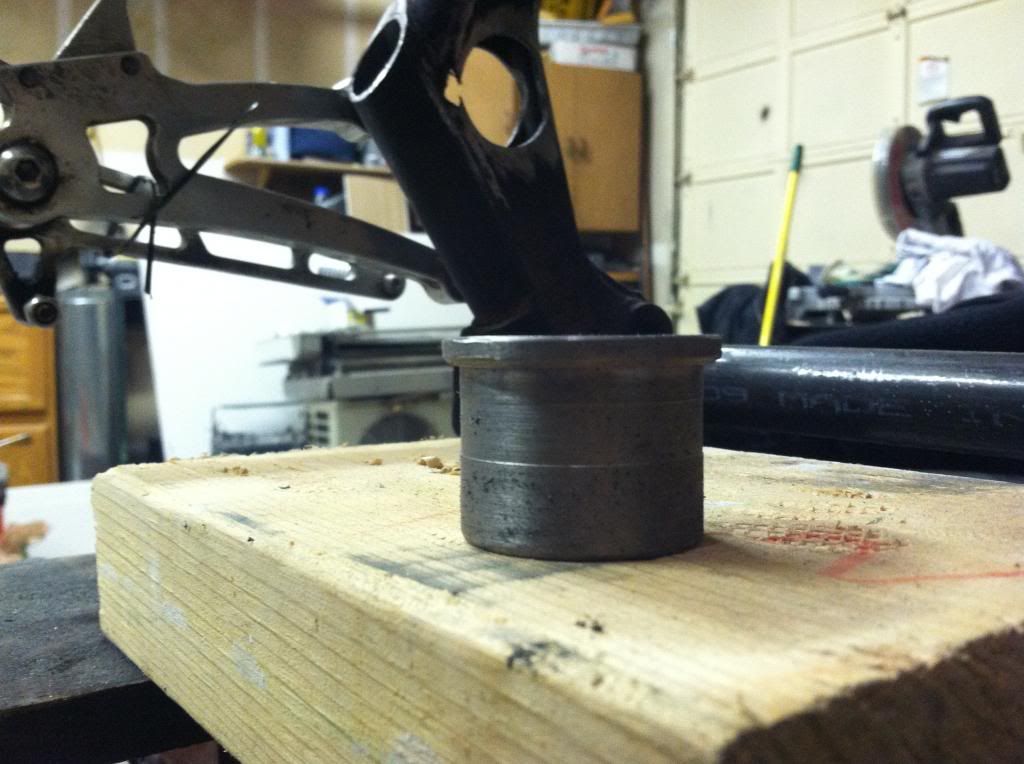 This is the 05 zx6r lower tree and stem on the lathe turning the stem down to fit the cb750 new tapered bearings.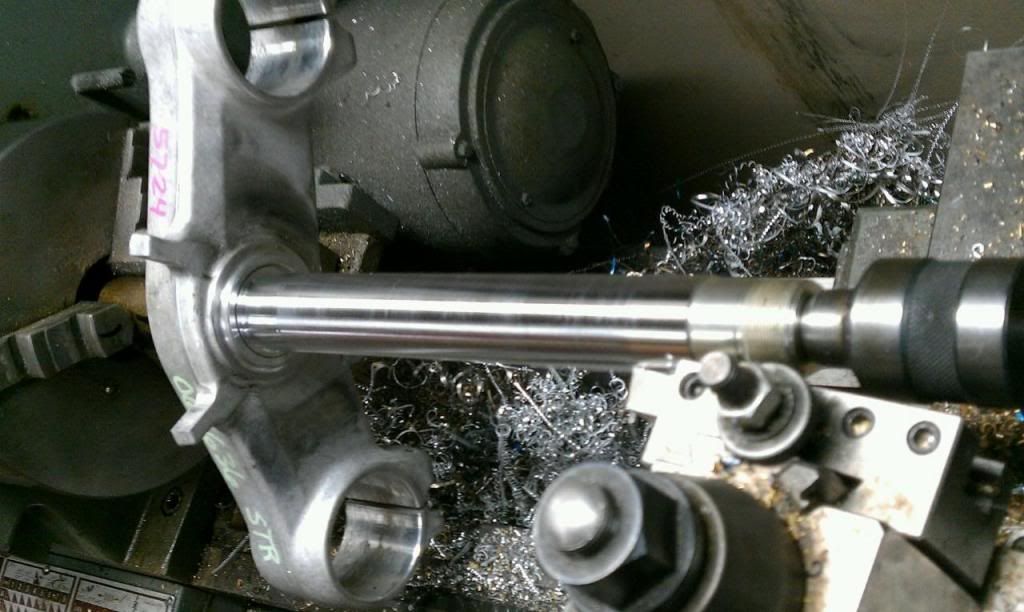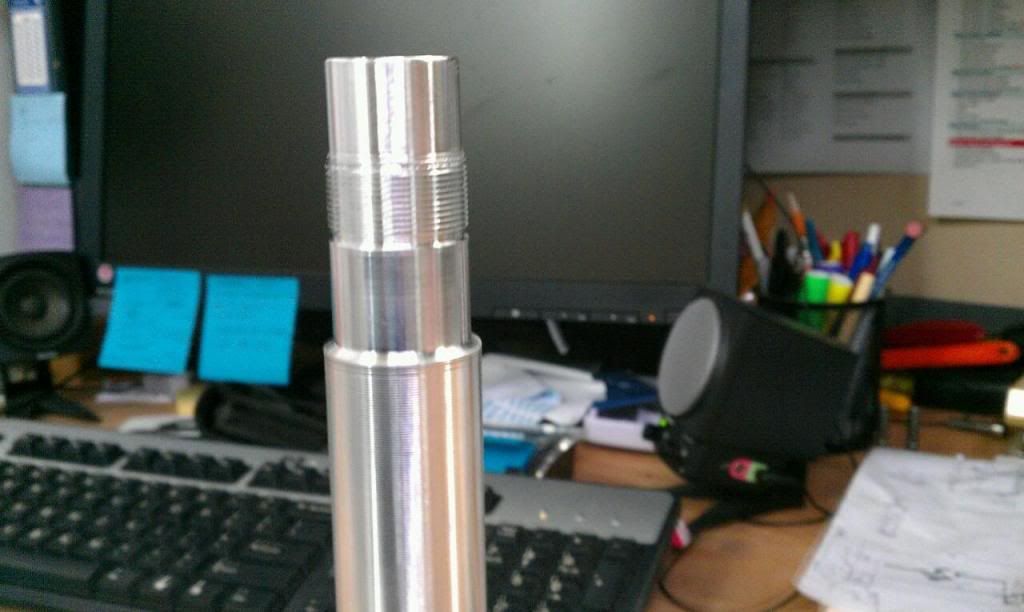 This is nearly complete and will be a perfect fit on the cb750 neck. All that is left is making a custom upper bearing dust shield/locking nuts.
All of this has been done since middle of November till now. This week I focused on the tank. I am cutting new knew dents as well as fitting the vintage "HM" Honda motor wings onto the tank. I used a tank I found at a scrap yard and cut it up to acquire the right amount of cuvature I wanted for the outline.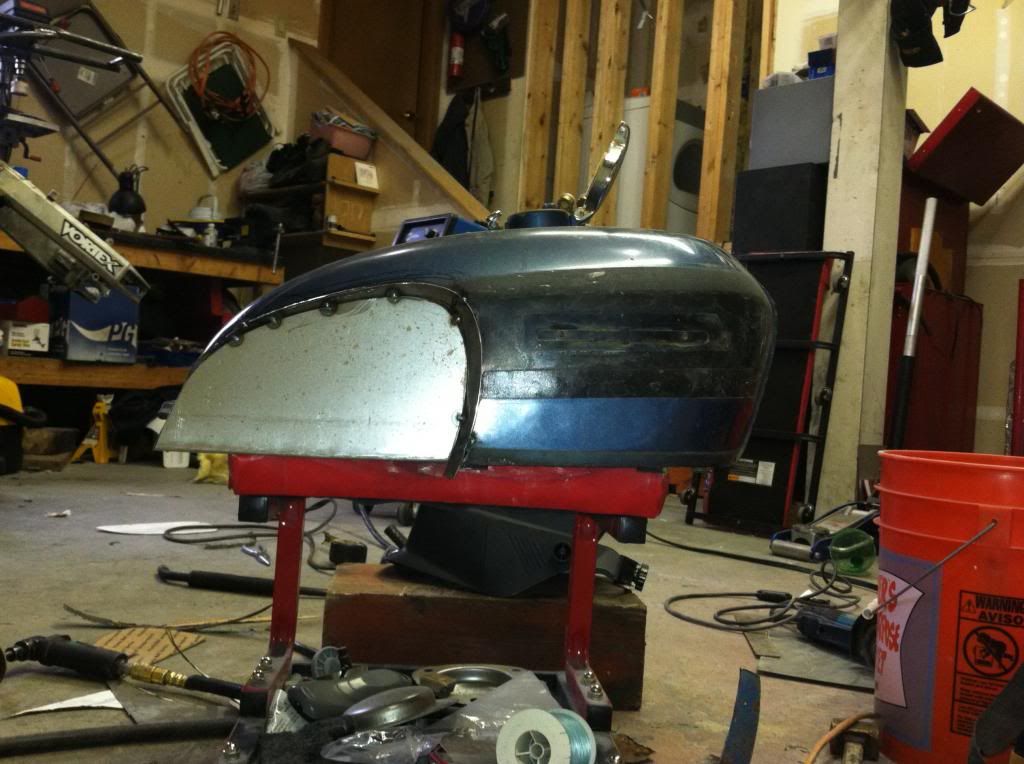 Stripped the old paint off, some aircraft paint stripper works great.
A little ebay score with this cl175 tank. All im after are the Honda wings.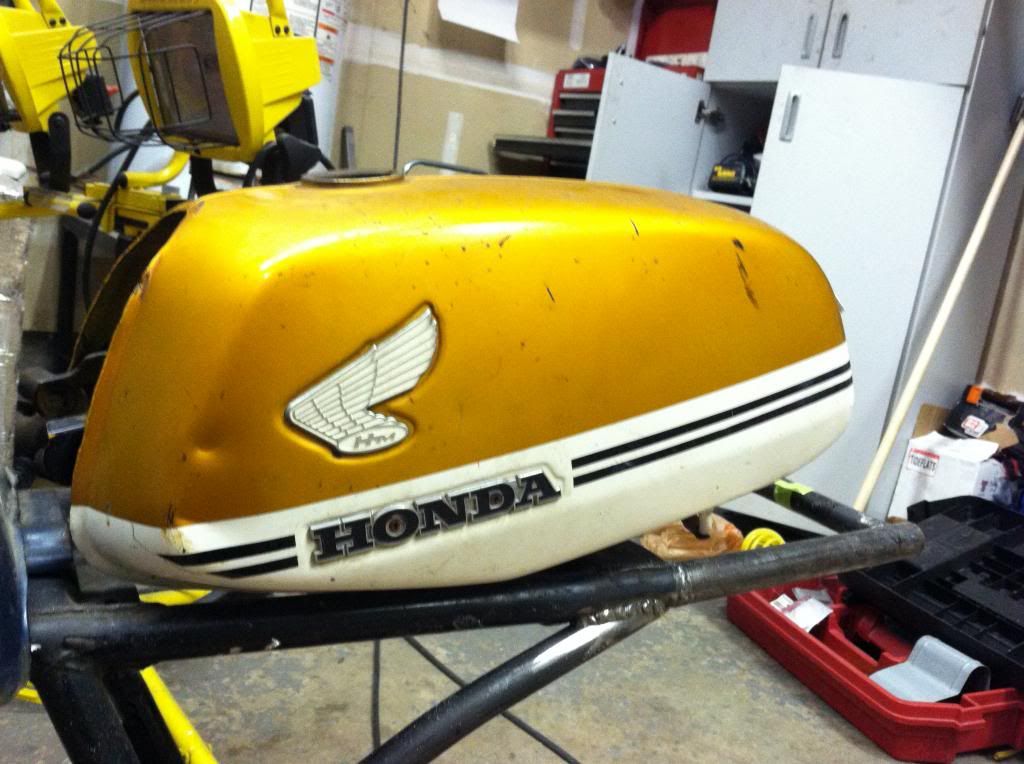 And here is where I am at so far. And the rear sets being mocked up. Figuring out a good position for them.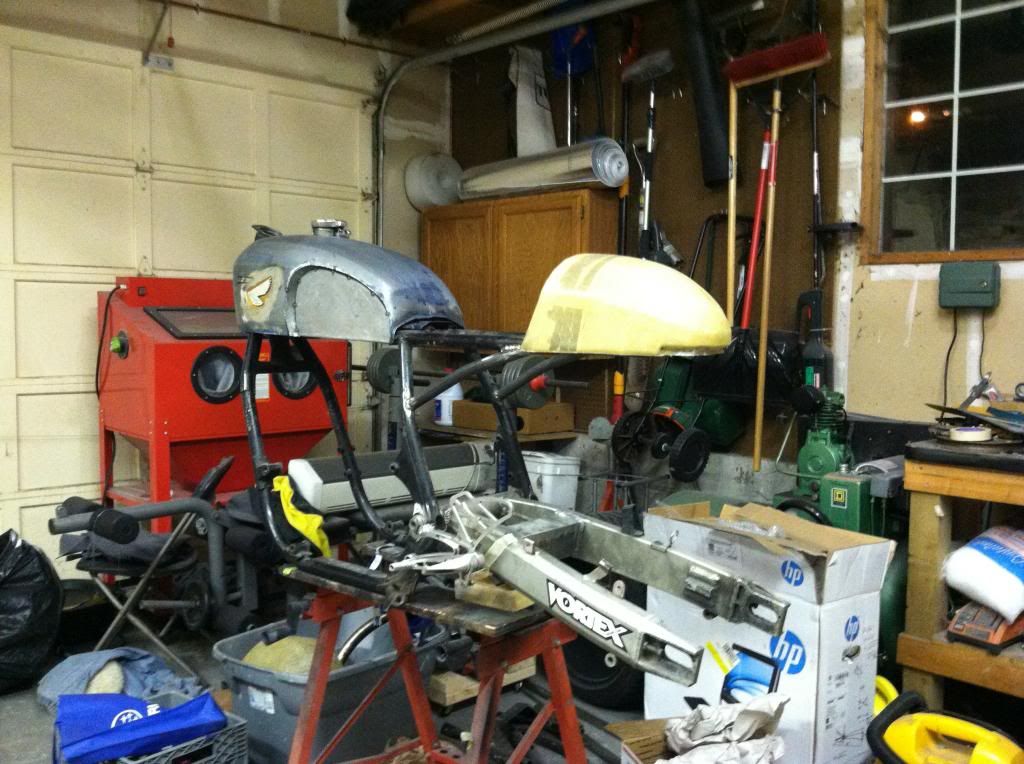 That's about it for now. I'll update more next week. Maybe I'll try mounting these up.
06 zx6r inverted forks.