So... I'm building a vintage scrambler/adventure/back roads/race bike.
The starting point is a 1979 CB750K with a 1981 CB900F motor. I picked it up 4/12/2013 on the local CL for a few hundred bucks because it wasn't running. It has been sitting for the past 10 yrs.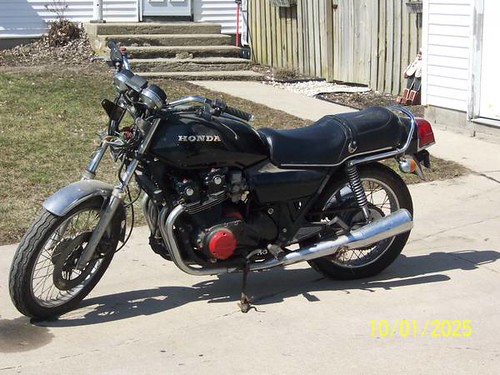 Here's the back story.
I'm a bit of a moto blog junky and check up on bikeexif, pipeburn, thekneeslider ... a few times a week at least. This has led to a burning itch to do a vintage build of my own so it was only a matter of time. I'm a huge fan of the scrambler and brat bikes by the likes of CRD, LHS, Wrench Monkeies etc. so that's my inspiration.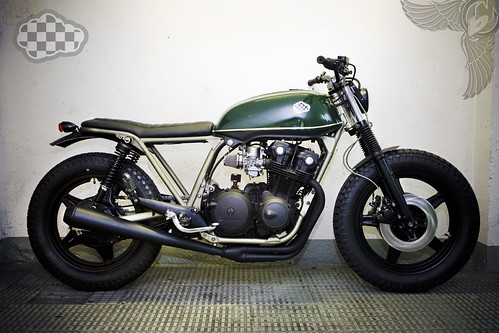 In my mind they should be ridden like this:
<a href="http://vimeo.com/3785417">Rumble in the Jungle</a>
Here's why:
I got back into riding in 2011 after a 4-5 year break by getting a street legal DRZ400E. It definitely felt like I was getting back to my roots of riding dirtbikes all the time as a kid. Since then I have ridden all sorts of dual sport oriented rides, lots of technical trail riding and some longer multiday adventure rides in CO and WY.
In 2012 I decided to give racing a try and chose RallyMoto as the way to do it. It's stage rally format like you may have seen with Rally cars. Full speed on closed back country roads! Stages are between 3 and 20 miles long It's a total hoot. http://rallymoto.com/ http://nasarallysport.com
Here's what it usually looks like from the riders seat.
http://www.youtube.com/watch?v=7M1umZweOok
..sometimes it looks like this...
http://youtu.be/_TQMo7IU6-o
My first race was on sand in at SandBlast Rally in SC.
The next one was Rally WV at Snowshoe, WV. I upgraded to a KTm 450XC-W mid season in 12.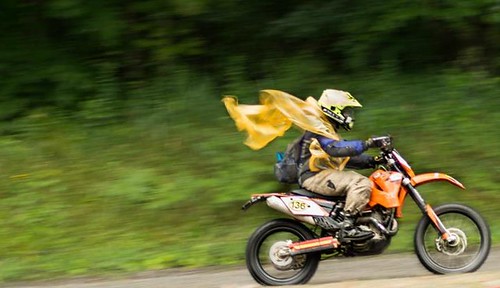 I'm not one of the fast guys but I have tons of fun doing it. One of the neat things about this type of racing is that there are classes for all sizes of bikes so you have everything from 250 four stroke trail bikes to BMW boxers racing for overall points and against similar sized bikes for weight class points.
For RallyWV 2013 I decided to enter the heavy class (750.1cc+) so I'll be putting some knobby rubber on the CB and hitting the gravel to go at it with my buddies on big bikes.
More to come...