EDITED WITH BETTER PHOTOS:
Quite possibly the easiest 'art' to make with old motorcyle parts. This has been done a thousand times before, but I did it again anyway. I like functional stuff rather than dust collecting 'art', so I stole some AA battery powered clock mechanisms form some old cheap wall clocks and made the following a while ago:
Harley-Davidson TwinCam clutch cover and clutch spring. I just glued the spring (which just happens to have 12 tangs,making them a great choice for clocks) to the cast aluminum cover via industrial adhesive. I also sanded the chrome cover to a dull finish for a more attractive look.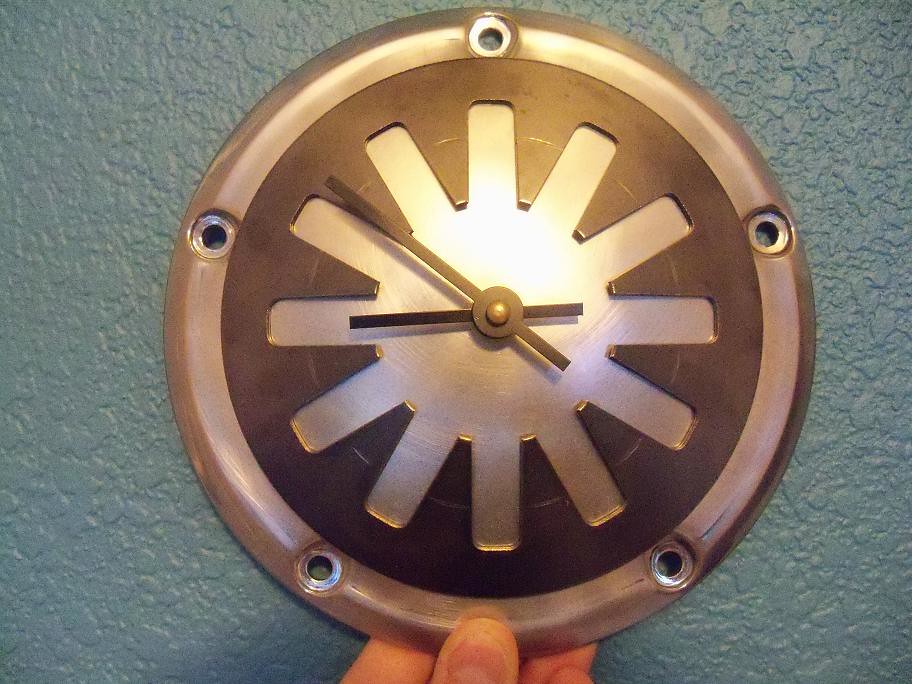 Harley-Davidson brake rotor, circa 2000-2008(?), with an Evolution timer cover in the center. If you look closely, you can see then "V2" embossed in the center.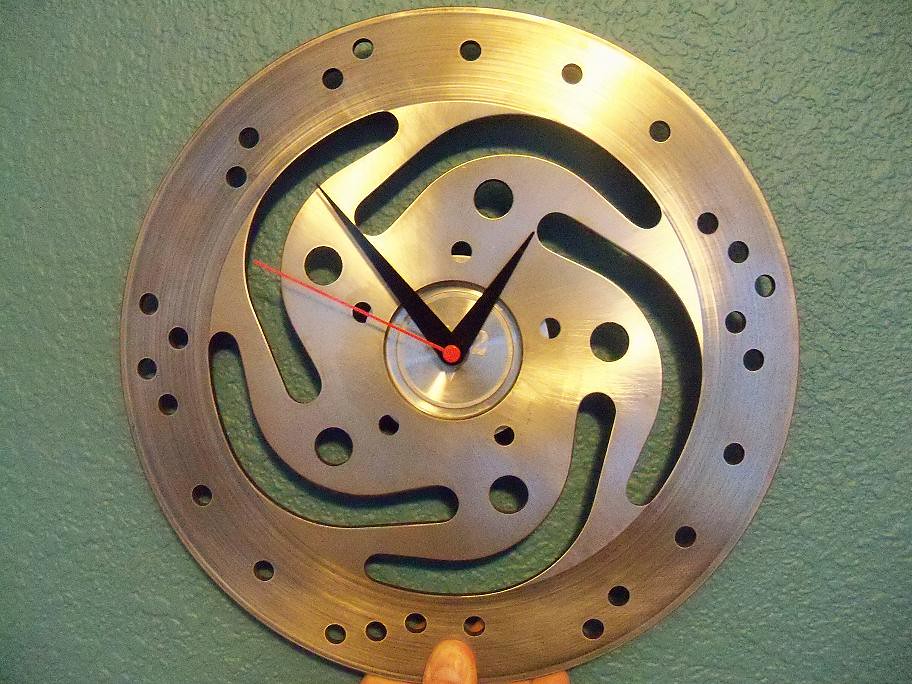 Another photo of the same piece.