You think the Carpet Pissers did this?
Added another project to the garage last night. A 1978 Honda CM185T.
The back story is this...Im about to get married (June 16th of this year) and I have been with my fiance for eight years. Her father is a mechanic and used to rally race and ride moto cross in Argentina, where he, and her family, is from. She is always in the garage helping me, especially during those tough moments when you are about to put a wrench through the wall because things aren't working. She rides on the back of my bikes but has always hinted that she wants her own. This May, she is finishing her bachelors degree and I wanted to reward her with something that would be a great bonding project for the two of us and something she can get dirty with and stop bugging me to do things on my bike.
Enter my purchase last night. Its a pile, but something small (a concern of hers) and slow (a requirement of mine). I picked it up for $180. Something, in CA, I am very happy with.
Here are pics from the CL add: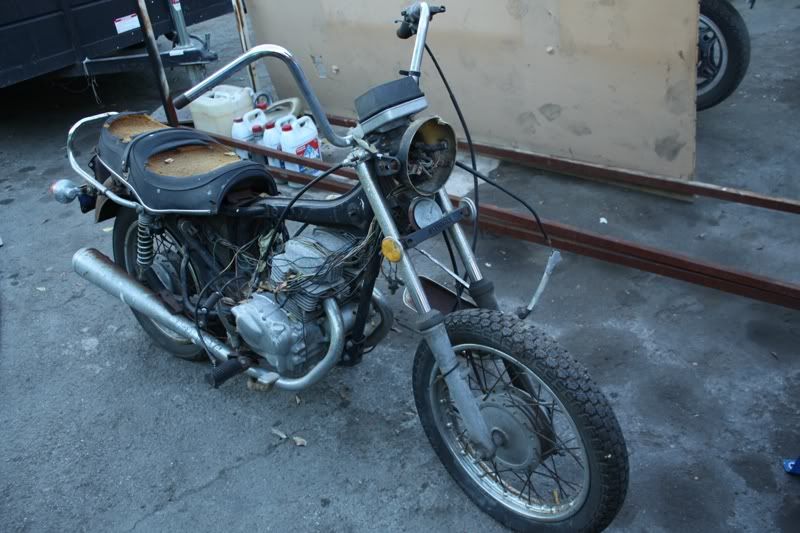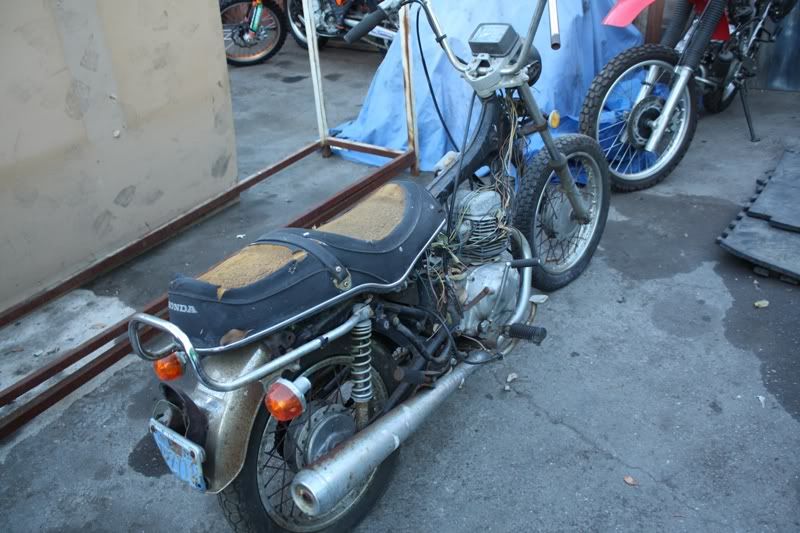 and the inspiration:
I will unveil it to her in May but I want to get the bike a thread of it's own.