Brand new on here, but I came across another thread from this forum (
https://www.dotheton.com/index.php?threads/82-honda-cm250-scrambler-foxy-lady.31070/
) from a guy who started with a similar platform so I'm doing some learning from him. I bought a 1984 CM250 in pretty rough shape from a guy who claimed to work on bikes all the time. I kinda doubt it, he was proud of his custom exhaust and the golf ball he used as a gas cap. Even some tin foil for a fuse!
It runs alright from what I can tell, I'm no expert on bikes at all though. But it's a starting point.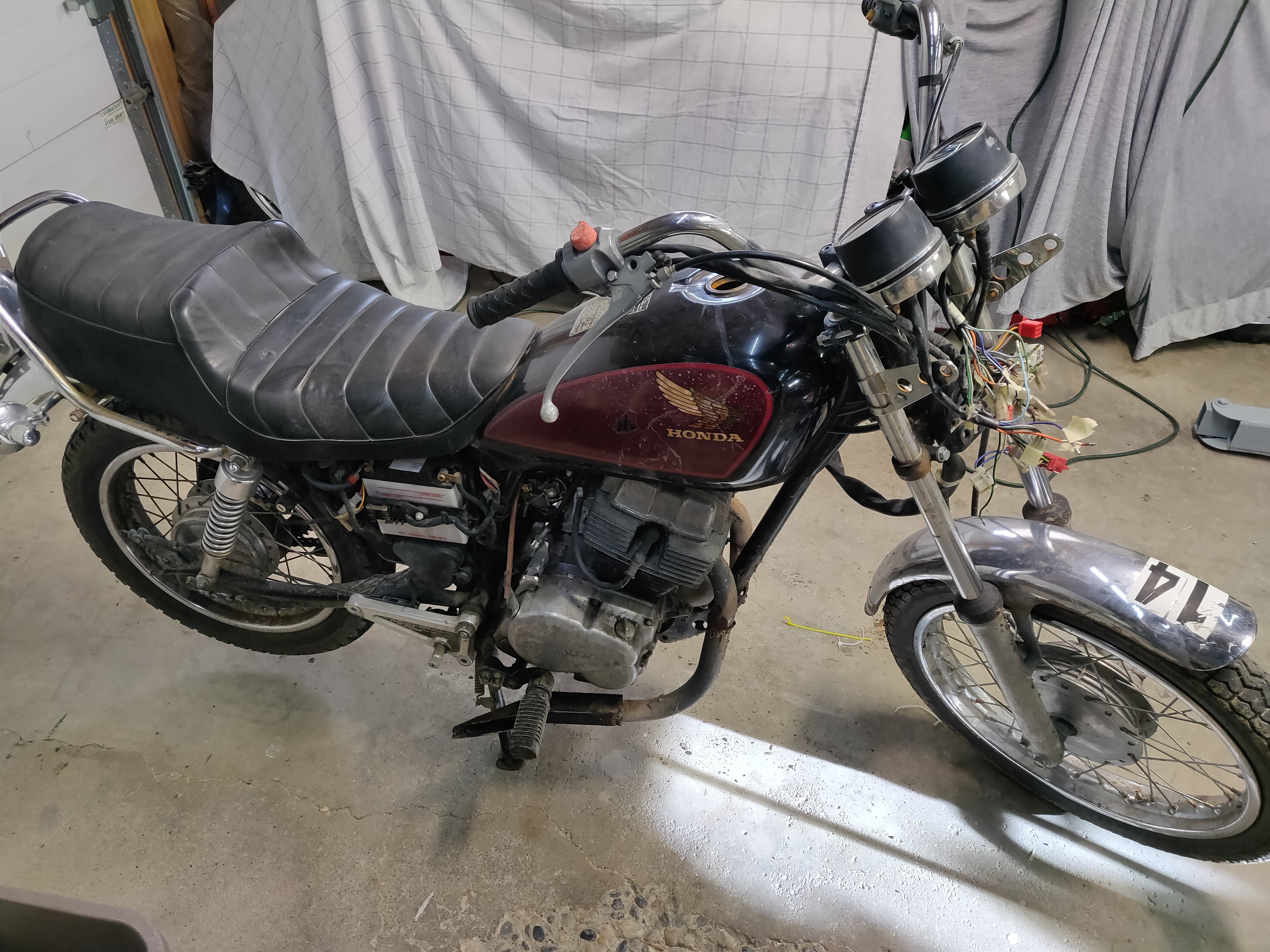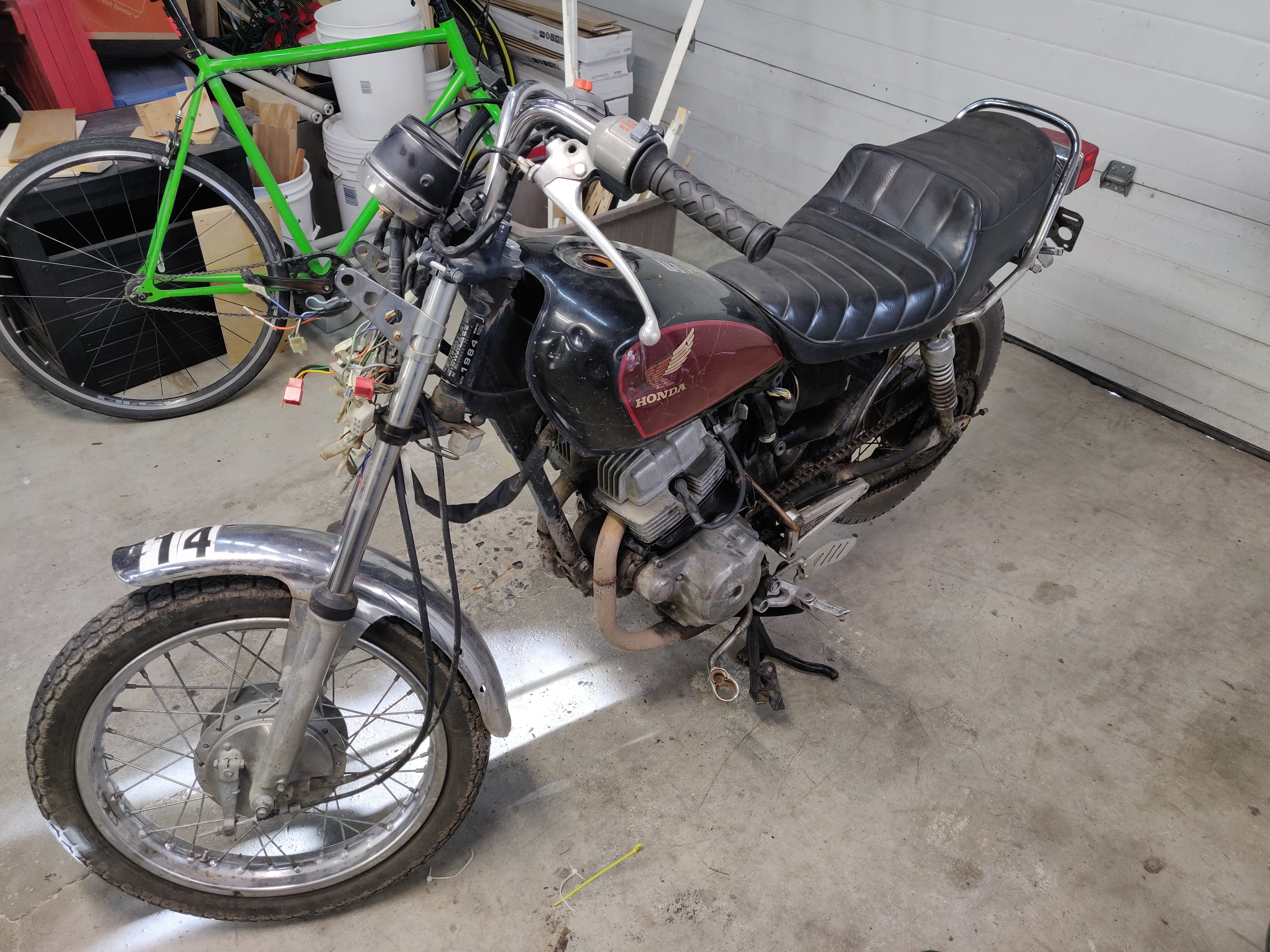 I'm planning to do a full restoration down to a frame strip and powder coat, but that's next winter. For now I'm going to get it to the point of being safe and not embarrassing to ride.
THE LIST:
Fuel tank rust removal
Rear brake pedal - came without on
Ignition switch - isn't a switch
New lights all around
New exhaust - going to make that myself, excuse to get a TIG welder
I hate the ratchet handle shifter
Probably tires
Leftside rear cover (where chain meets crankcase) is missing
Most of the wires are routed in a way that I don't believe the Japanese would have done it - should be an adventure to try and and work out where to run the loom.
Battery puts out a solid 1.2V - going to replace with lithium and relocate it under the seat somewhere
New, flatter handlebars (might wait until after the summer for that one.
I'm sure I'll find some more stuff as I go, but that's what I've got identified so far. Hopefully I can learn some stuff to pass on to the community here, and I'm sure I'll keep learning more from others as I go!