It all started with a random picture find on google images... Spiderman's to be precise (Bonita Applebum). Never before had I seen such a beautiful bike, classic roots, retro looks with a stunning mix of customisation. Unfortunately this started an infatuation which not only consumed a large part of my life but also my bandwidth at home.
I had no intentions of buying a bike and having a go myself, but i was watching some bikes on eBay (just to see what they went for) and fell in love with a dirt cheap wreck. 9 agonising days later and $411 AUD out of pocket I was the proud owner of this little beauty:
Little did I realise how far away it actually was. I am in Sydney and the bike was in Mildura... a mere 1020 km's away. Oh well, the heart wants what the heart wants, and it was an adventure
. 1020km's of endless straight roads and fields: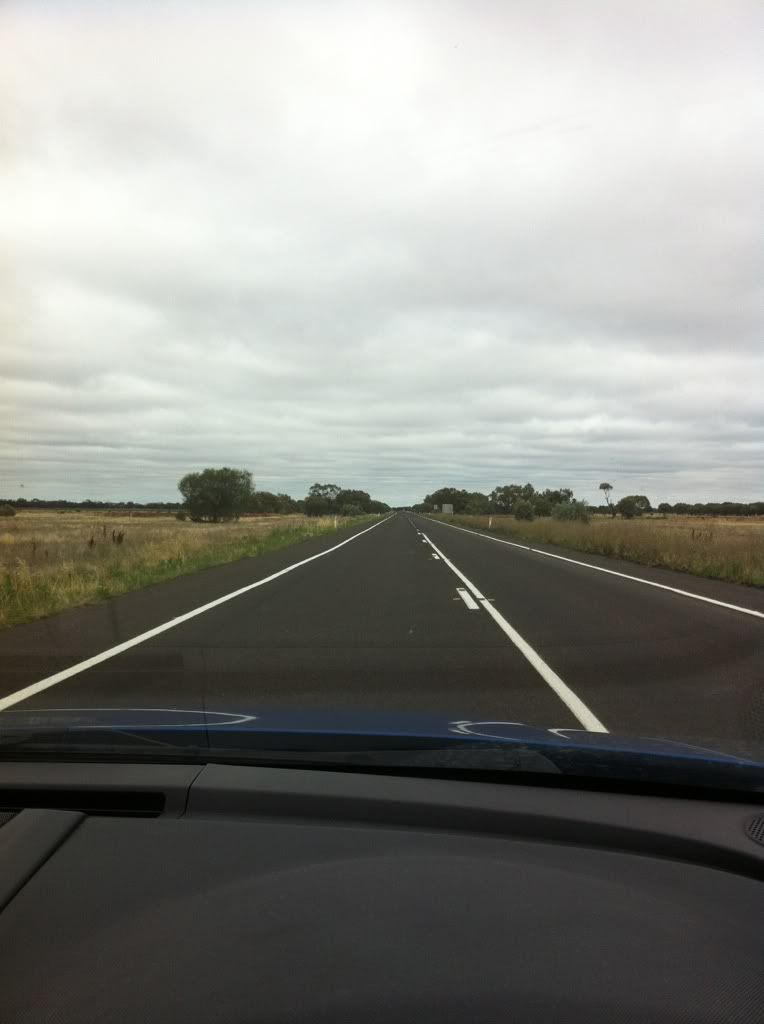 Saturday I filled the car with fuel and headed out on the 22hr round trip to pick up my newly acquired bike: a 1976 Honda 400F (Four).
Here she is back at home:
First up was to give it a good clean, crack out a couple of cans of degreaser and the trusty Karcher and hit it hard. It scrubbed up well and cleaned off the caked on crud and crap: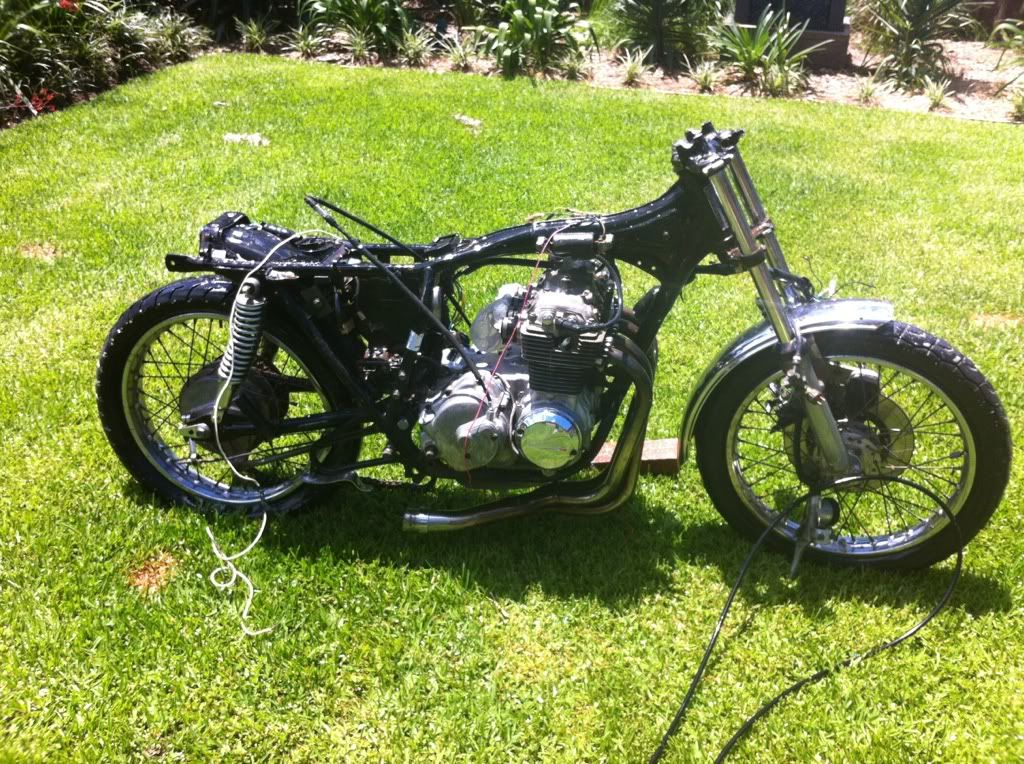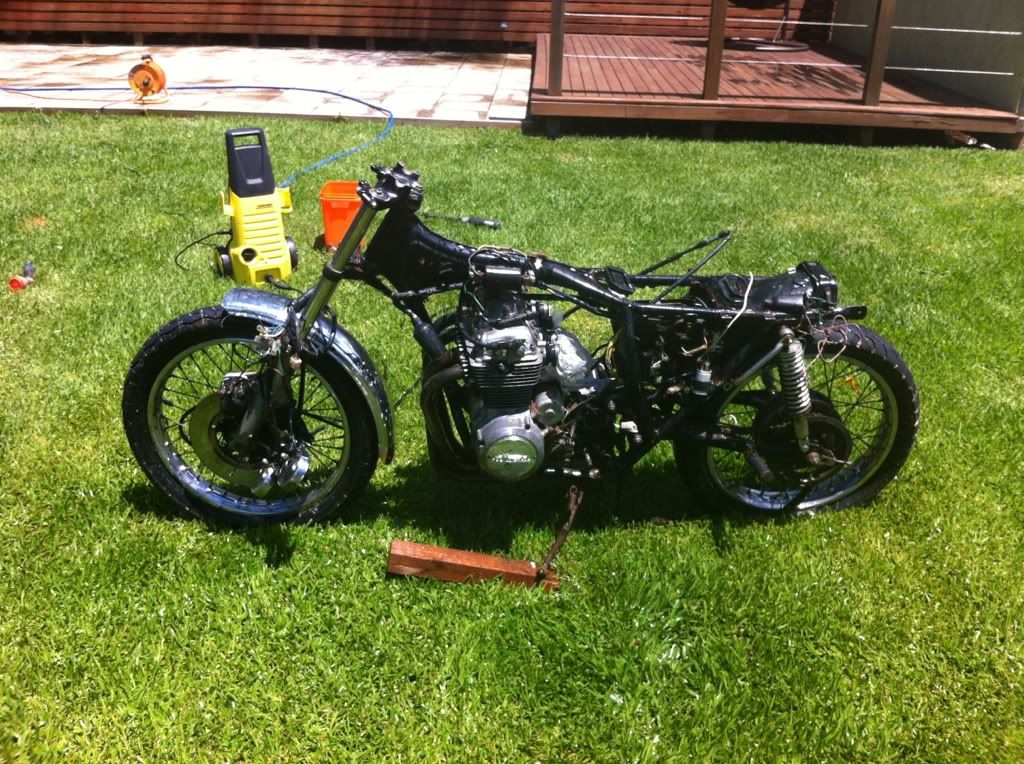 Had a bit of a whoopsie moment rolling the bike back in to the garage (I had undone the real axel bolt) when the rear wheel fell off!!! Oh man these bikes are heavy, struggled to get the wheel back on.
Was planning on running the bike before I stripped it down but still haven't got some carbs yet, that can wait. Time to strip it down, first off came the loom:
Made sure to label all the loom well, as I have no idea where this stull should plug in: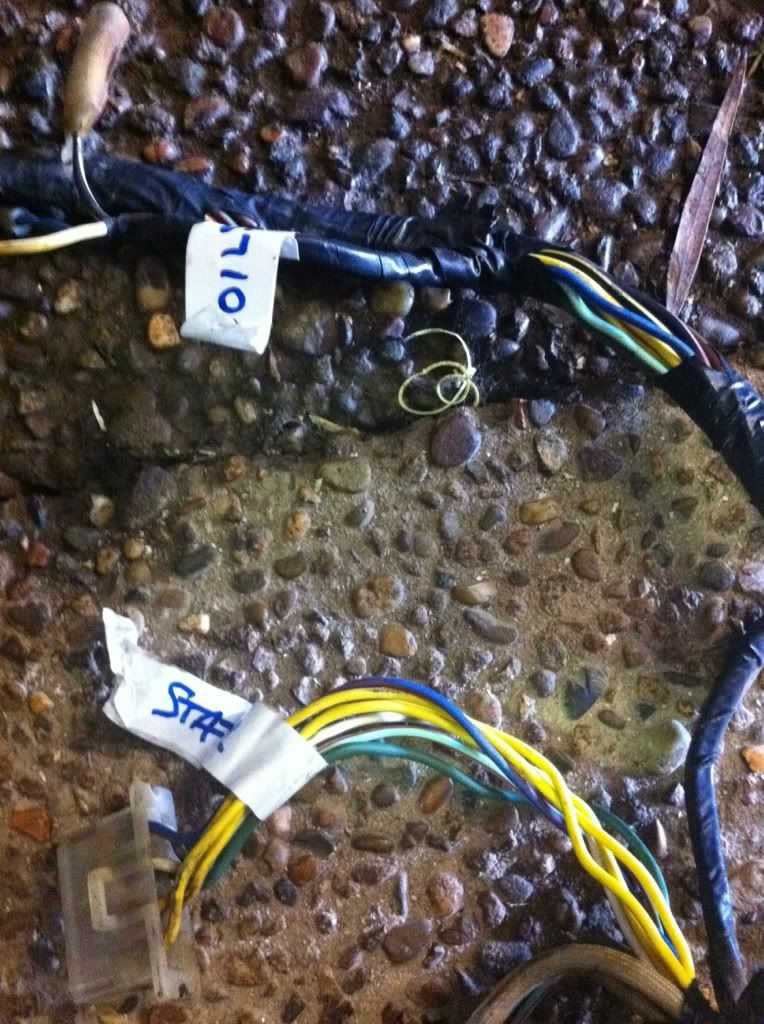 With the bike nice and light... or should I say slightly lighter, I rigged up a way to get the bike off the ground so I could strip the swingarm off: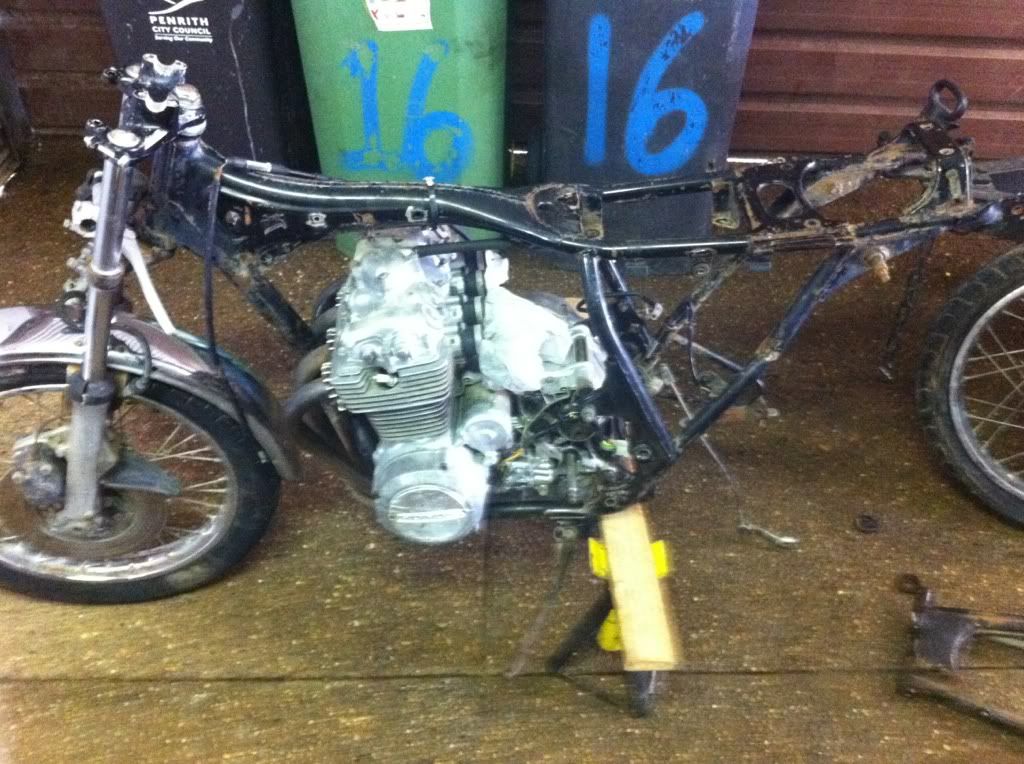 The plank of wood wasn't really doing the job. so I got some steel reinforcement sticks, covered it in hose and used that instead:
Got into stripping the bike well and truely. Fork bottoms were a bit of a pain:
Made sure all parts were clearly labeled before being stored: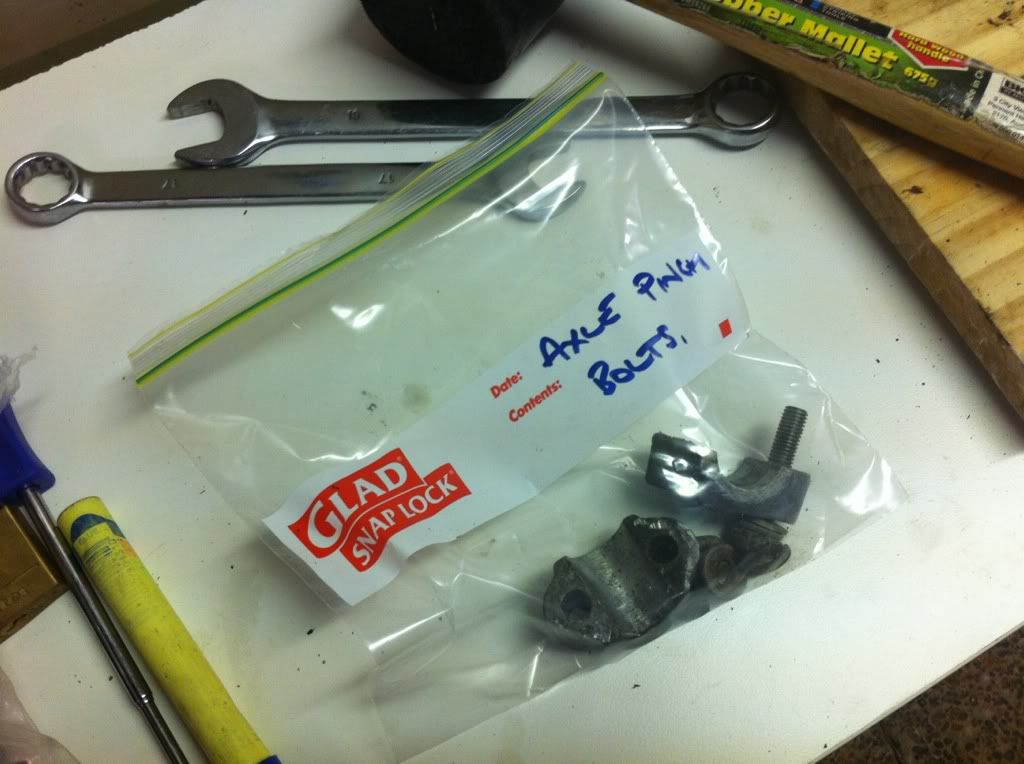 Made a high tech front end holder upper: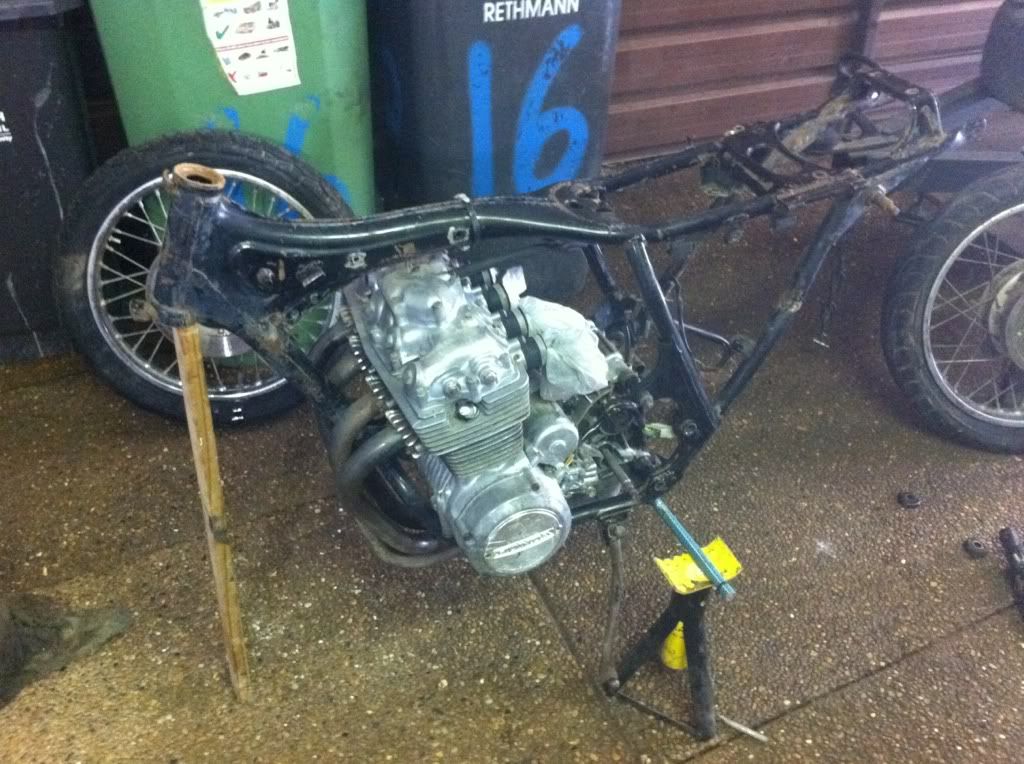 The font caliper has a metal tube running into it, this has a thread which has broken off, can anyone advise the best way of getting this out?
On removal of the front sprocket cover I found a few of these worrying items of metal:
I suspect it may be a broken chain link caught up in the gunk, anyone else got any thoughts? Here it is on a chain:
I was going to leave it there, but got the grinder out to start trimming some unwanted tabs. First up the passenger peg mounts, then some of the brackets where the airbox was:
Thats it for day one. More grinding tomorrow.