TJ - Beachcomber
DTT SUPPORTER
Not sure how I missed this one !!! :
OK - loads of news on the RAMSHOX product front.
First off a reminder that DTT SITE SUPPORTERS get a 10% discount -
and you do NOT [ Canada / US ] pay UK VAT [ Value added tax - 20% ]. ;D
We've been really busy since we dipped our toe in the water supplying RAMSHOX for Tim's XS650 [ 3 years ago ? ]
Since then, we've developed the range to include most classic Japanese, British, Italian and German bikes.
AND with help from guys on this forum [ Miffa in particular ] we have created a range of Classic looking shox - Long / short / medium top shrouds in Black and Polished. Black or chromed springs and a range of top and bottom mounts. In other words, we listened to what our customers were asking for - then made it !
Yes - there are plenty of excellent shox out there - but we are not interested in megga sales in the 1000's - we are keeping the range bespoke with each shock built to YOUR fitting / specs. Longer / shorter than stock ? No problem. Featherweight or Sumo rider ? - You give us the details - and we'll build it. ALL shox now come with unique valving that allows stock or USD orientation from the box, and all are deep clear anodised for protection and looks. Body is lightweight Aircraft quality alloy, and a beefy 16mm plunger rod is standard - you won't bend that bugger ! All shox now feature FOUR INCHES OF TRAVEL as standard [ except extreme special shorties ]
Goes without saying, there's a 13 spot dampening adjustment [ simple click knob - no tools required ] and an adjustable spring platform to set the sag / pre-load. Spring is top quality Swedish steel wire.
Did we mention that one of our racing customers won the B.E.A.R.S. Championship outright with his RAM equipped BMW K100 ?
DTT members contributed greatly to the feedback in our market research - for which we give thanx.
for more info. visit www.ramshox.com.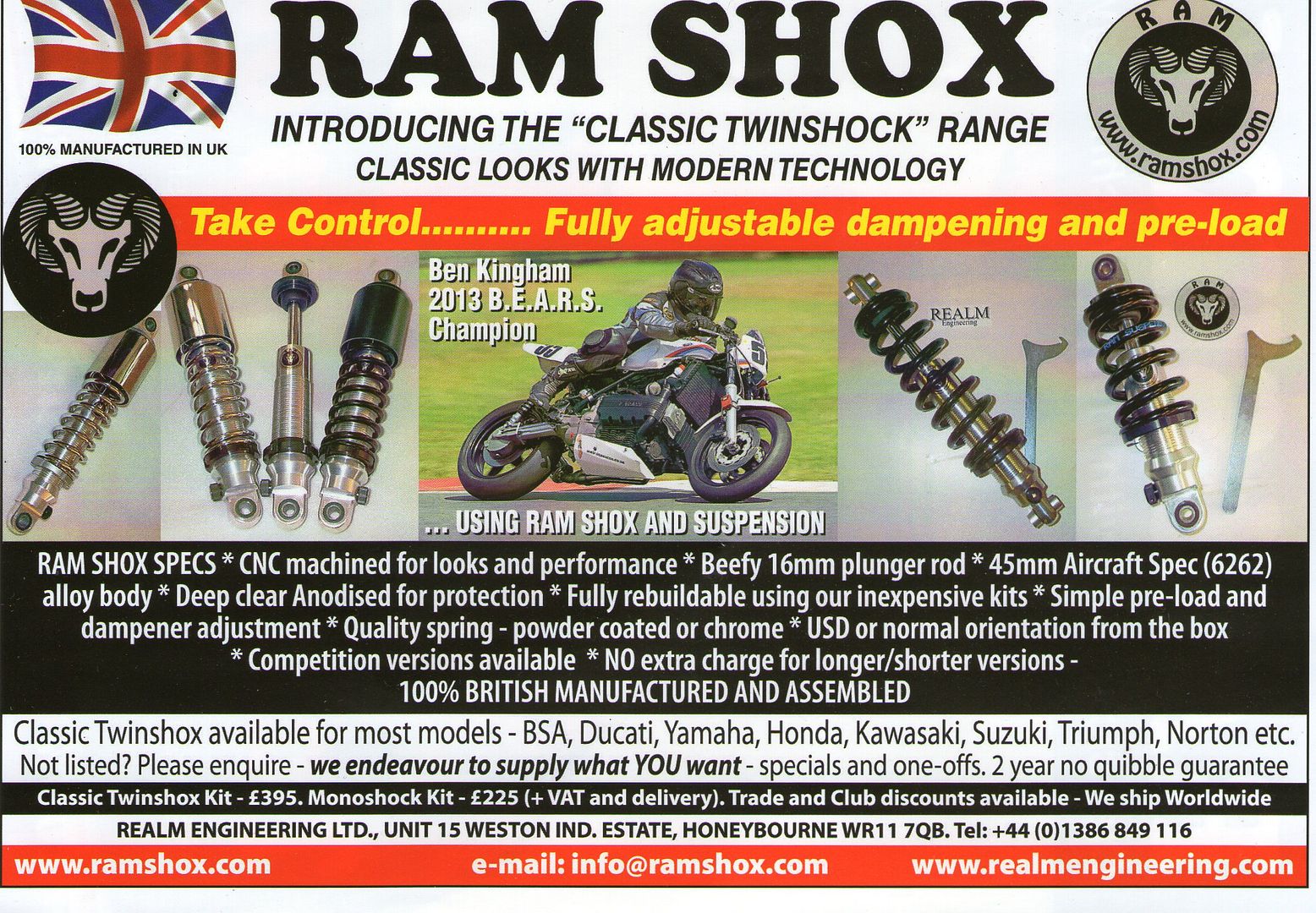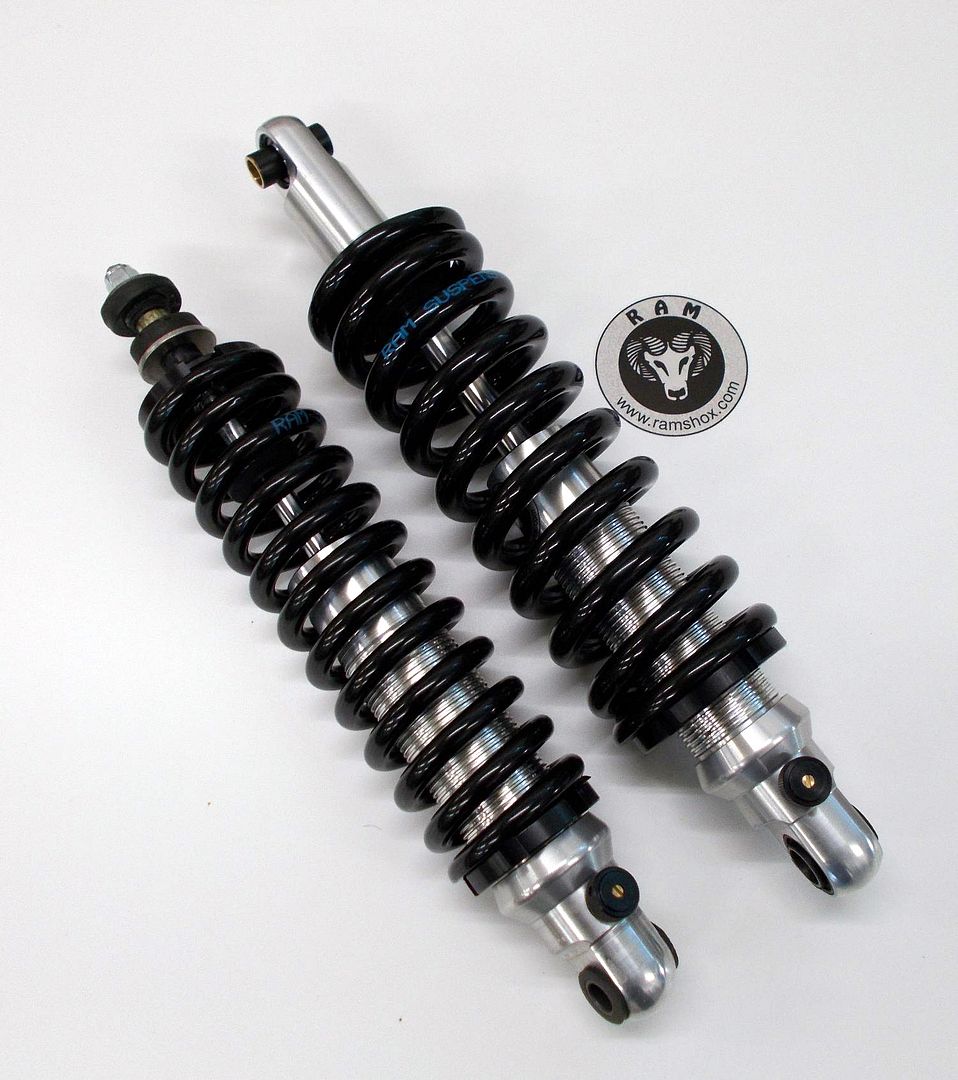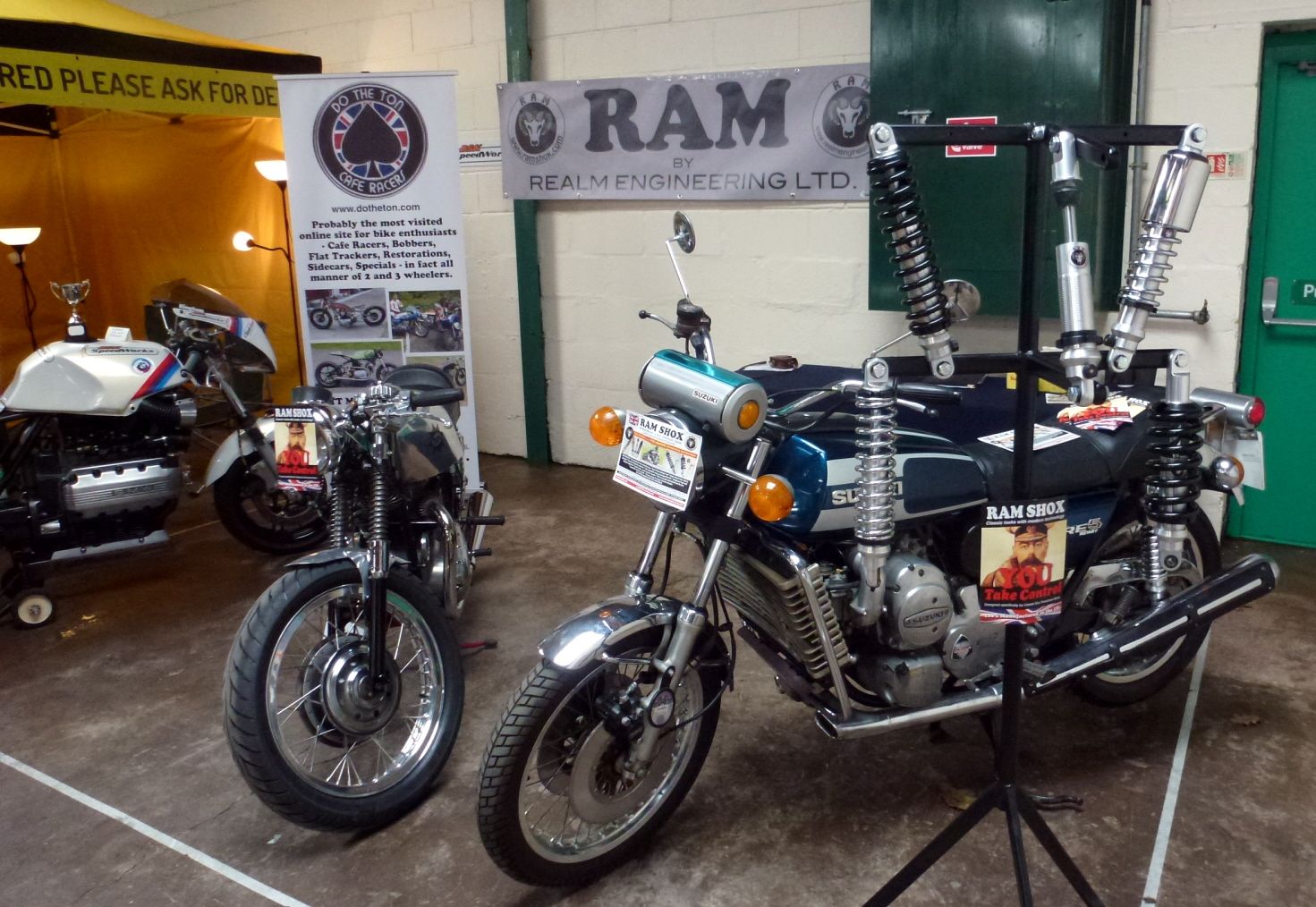 DO WE ACTIVELY SUPPORT DTT ??? YOU BET