Howdy; apparently I made a username years ago, before I ever owned a bike! I've been big into cycling (road and mountain) and always thought how much more fun riding would be with a throttle. I sold one of my pedal bikes and decided to go all in on a motorcycle. I bought this 92 CB750 Nighthawk that "just needed new plugs and a battery" with intentions to make it a cool backroads/cafe style ride. I live just outside Charlotte, NC in Harrisburg. Really looking forward to diving into this bike and learning new things along the way.
Currently I took the carbs apart for a good cleaning and just waiting on parts to rebuild them. Once I get it up and running (hopefully) The next set of plans is to shorten the fork, clip ons, do something about the rear seat, maybe a brighter headlight. Oh, and maybe get my motorcycle license?!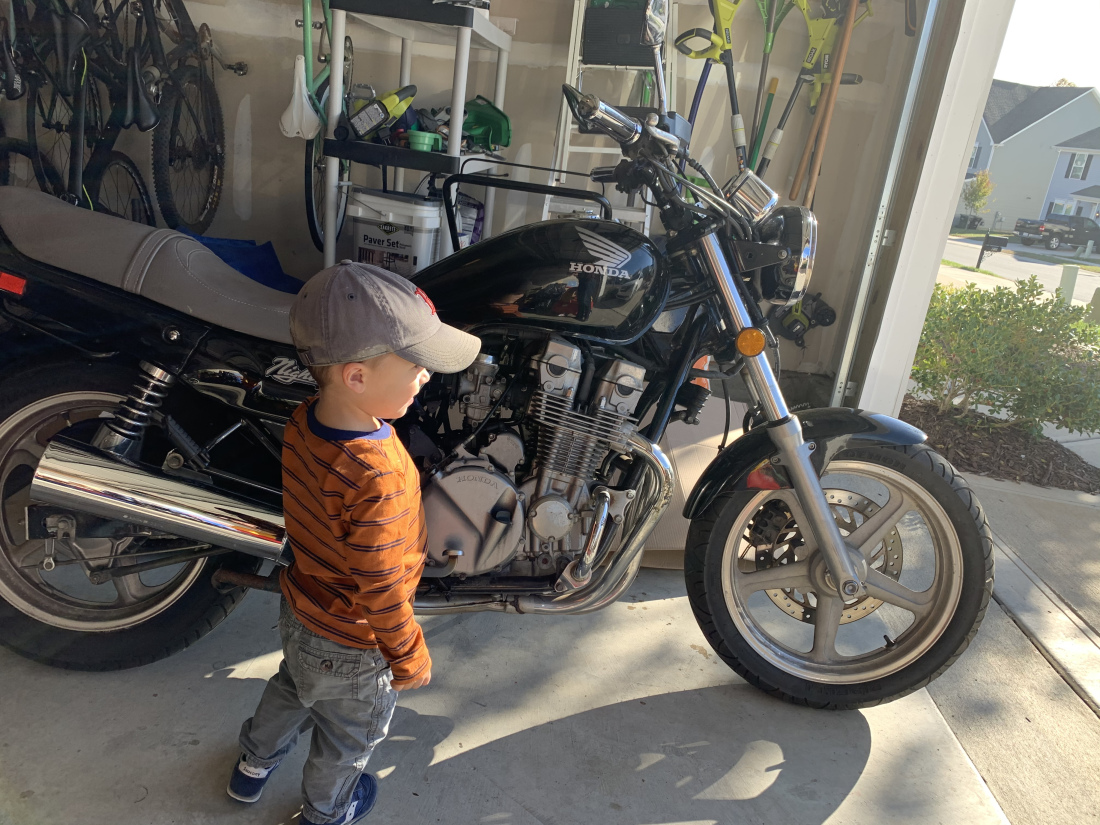 Day 0, with my oldest.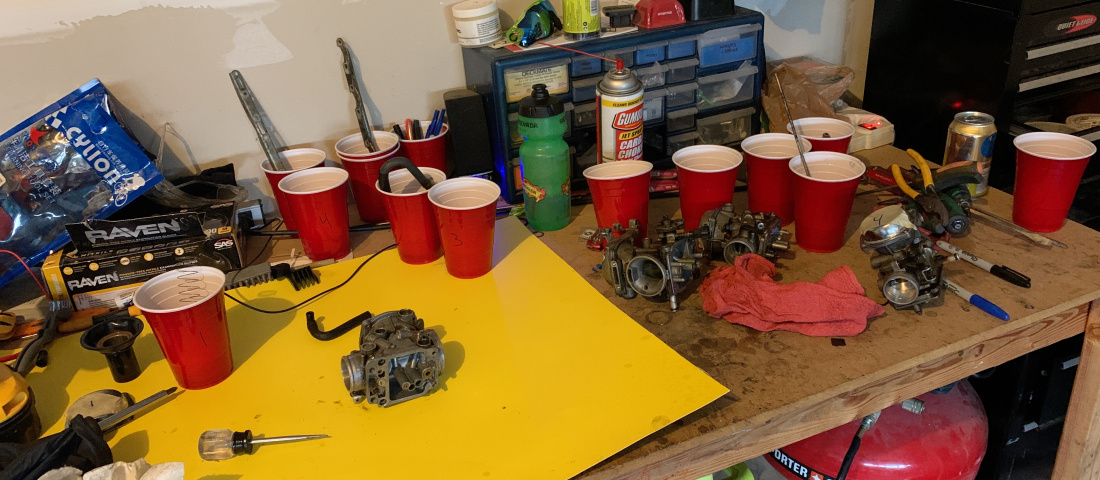 And where we left off.
In highschool I was big into tuning 92-00's Hondas, motor swaps, turbos, blah blah blah, but then I got away from it and into cycling. So not a noob at turning wrenches, well I guess minus carbs, but turning them on something completely different!
Last edited: