Since this is at least a year away from even being close to bearing a "Big Arse Project" title, i figured I'd post it here to get some insight and feedback in the meantime. I've been ooglling these bikes for a while now and recently got the urge to build one myself. The jawdropping, ever so sexy, Drixton. For those of you who are unfamiliar, allow me to introduce you: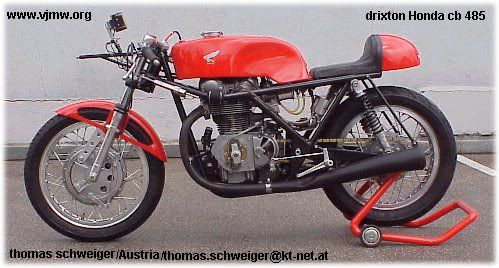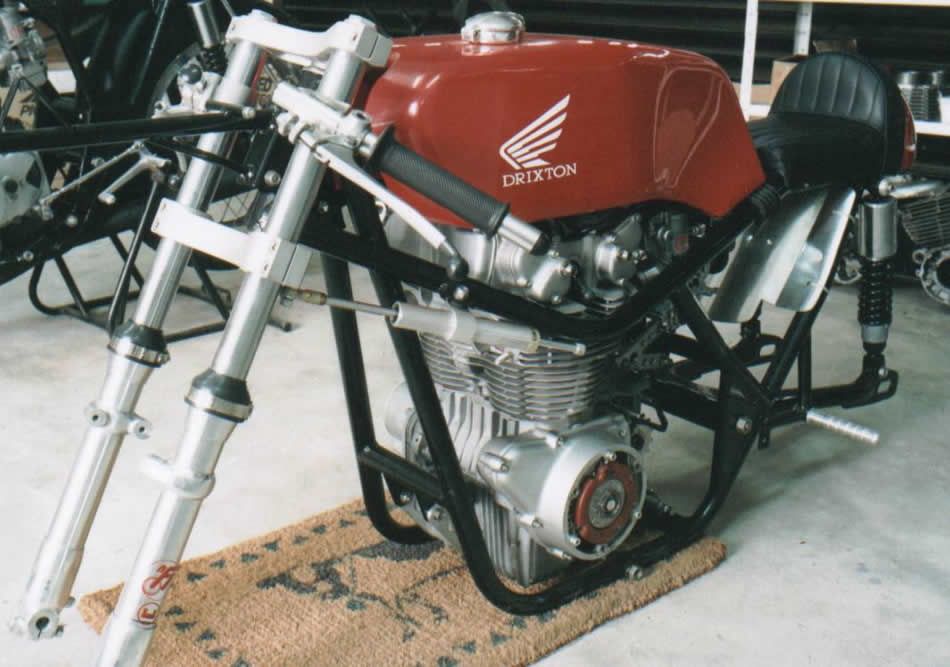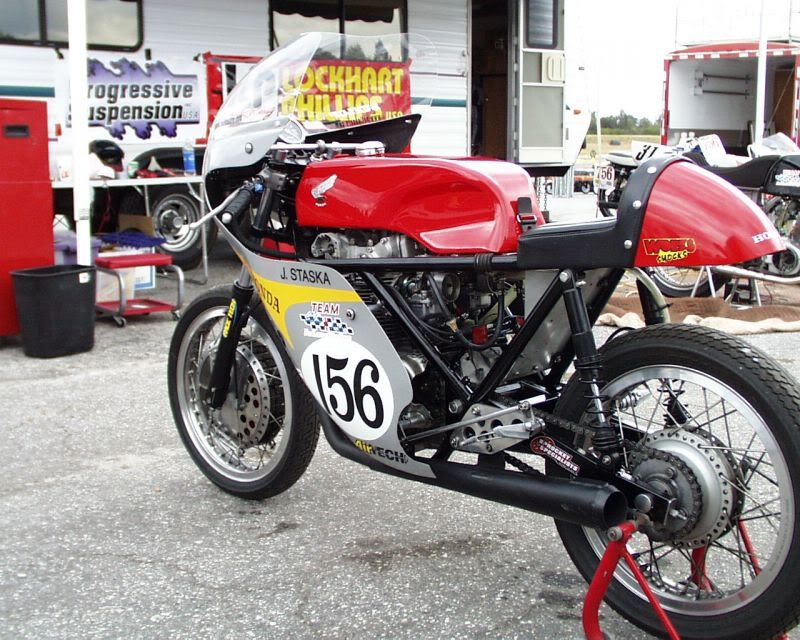 I can not get over how awesome that frame is, I love it. And the tank? wowzers.
So the plan is... to build the bike from scratch... like, tube stock scratch. Fabricating the frame myself and possibly also the tank/seat combo. I have see frames for sale on ohiocaferacers, but they are $3,600.00 friggin dollars for just the frame and swingarm. The tank and seat go for about $650 all together on Airtech, but whats the fun in that? On top of all of that, I plan on designing the frame to accept a cb550 motor, with handmade 4-2 high pipes of course instead of the normal 350/450 twins. (although honda did make a 500 twin in later years...) To keep myself busy in the meantime i'm planning on modeling everything I can in Solidworks and hopefull start collecting parts sometime in the near future.
Now dont think I'm trying to kid myself here, I know how much work, money, and time a project like this would take. Which is why I'm dedicating this as my "mid-life crisis" project. No deadline, just finish before I am unable to enjoy it. And if nothing else, its not an eyesore to think about and look at everyday.
So, with that said: bring it on. Absolutely any info, pictures, ideas, insight, criticism, scrutiny, I'd love to hear it all. Thanks.
bob.