I could agree with you but then we'd both be wrong
Here's goes my build thread for my GPZ 305 Cafe.
I've never built a cafe before so if anybody has any ideas or something I'm doing is driving them crazy, please speak up.
Also I am trying to do this as inexpensively as possbile, but hopefully not CHEAP.
I am starting with an '83 that one of my friends used to roadrace with, that I bought from him for $100 probably in '86 for a backup/spare to match the one I raced. At the time it had the side clutch cover blown off after he had rebuilt the clutch and forgot to tighten the clutch nut, WHOOPS!!.
I also have my race bike which my daughter and I are rebuilding for her to ride. She's only 5'4" so it will be a nice starter for her. It'll be pretty much stock outside of a Yosh pipe and a couple of other small things. She's been helping a lot, and this winter she'll learn how to rebuild and engine ;D I'll put a few pictures of her progress also.
The shed in the background is my shop, at the time of the pictures, it had no electric, a dirt floor and was full of lawn mowers/motorcycles/junk. As of today, it has a wooden floor/electric was hooked up Friday and I'm going to paint the inside put more lights in and clean the rest of the junk out.
Thanks for your help and support.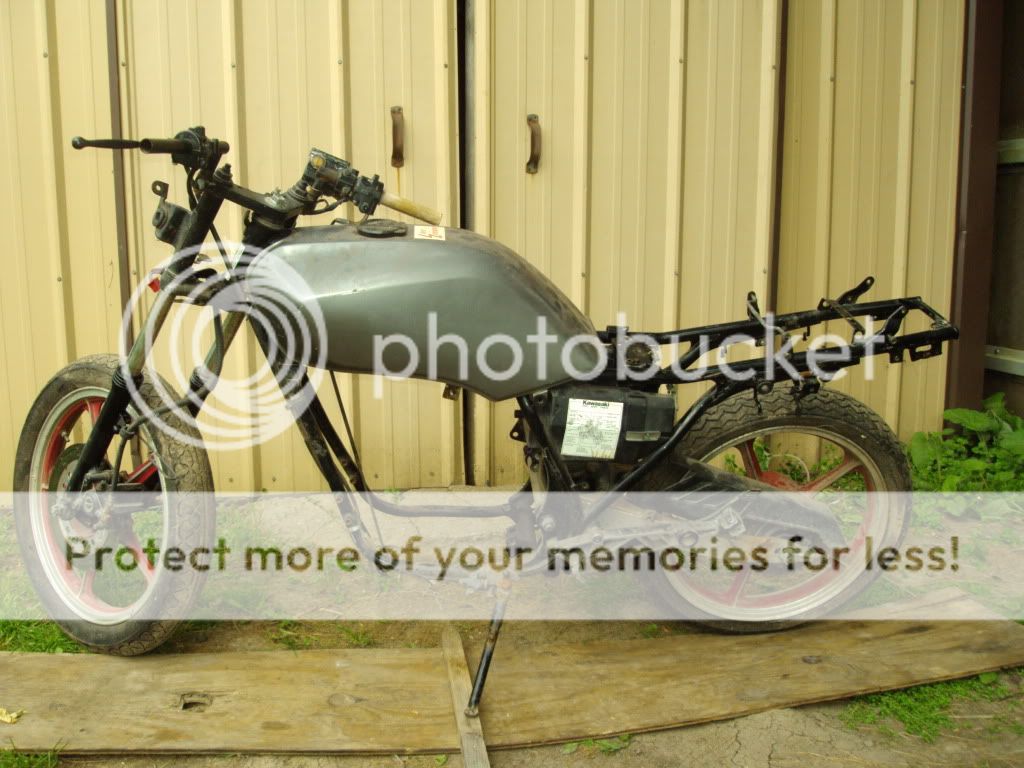 What I started with
Cut 7" inches off the tail section and 5" off the footpeg mounts to make the rearsets
This is my clip on solution , just unbolt from the top and turn over, drops the bars about 5". The only thing I'll have to do
is notch out the serated (sp) washers that fit under them on top when I move the washers to the bottom to fit like a half
moon around the forks.
Here's the tail section fitted with the 7" removed.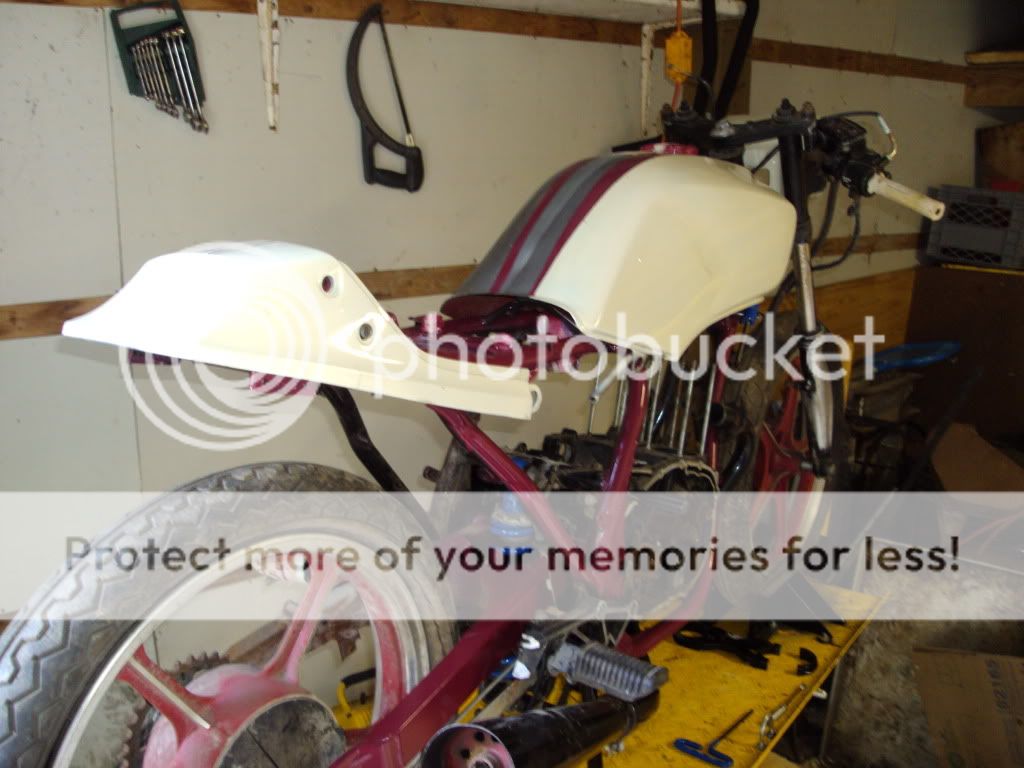 Here is the tail piece and tank rattle can painted in cream to check out the colors, I know it looks white in the pictures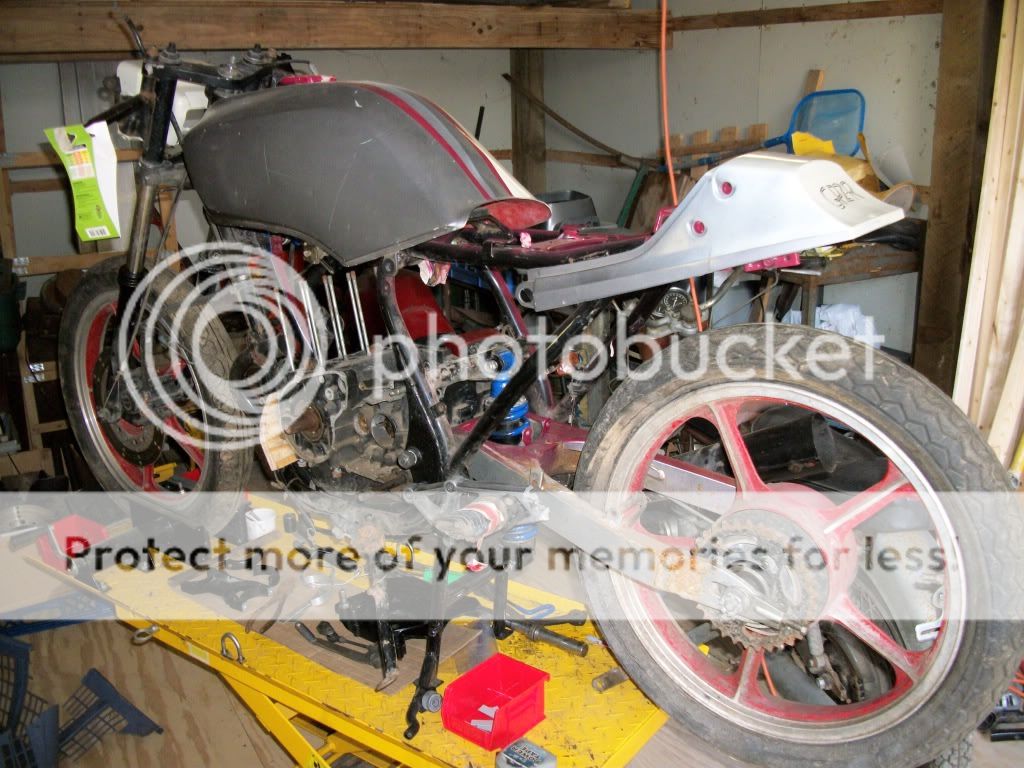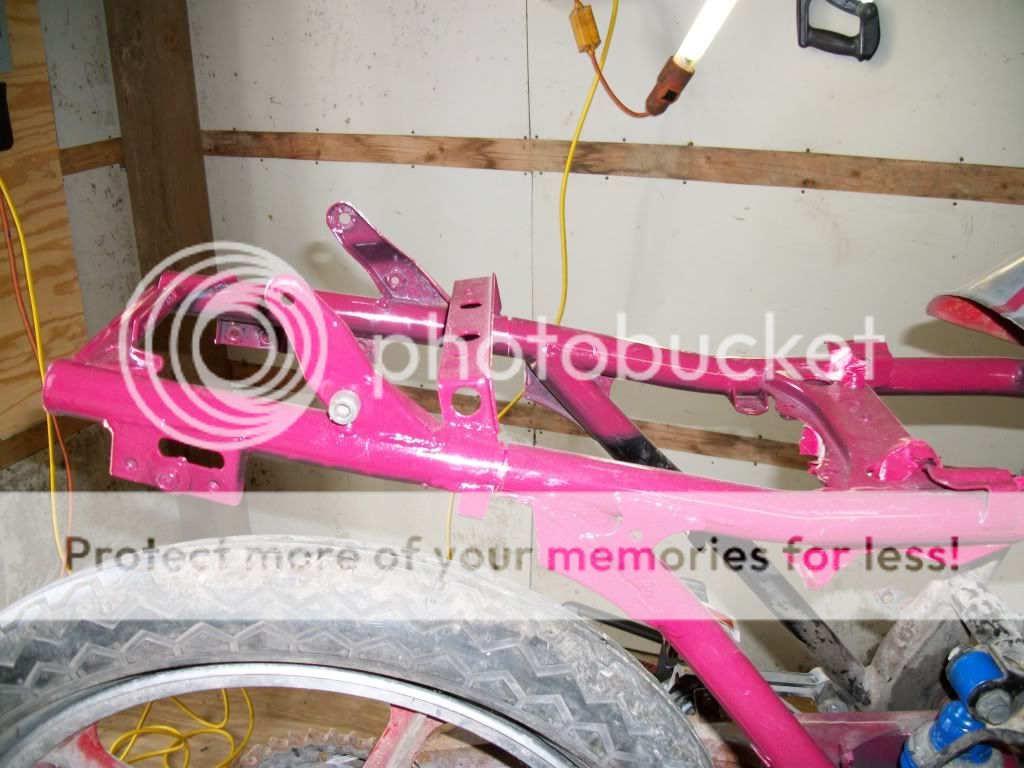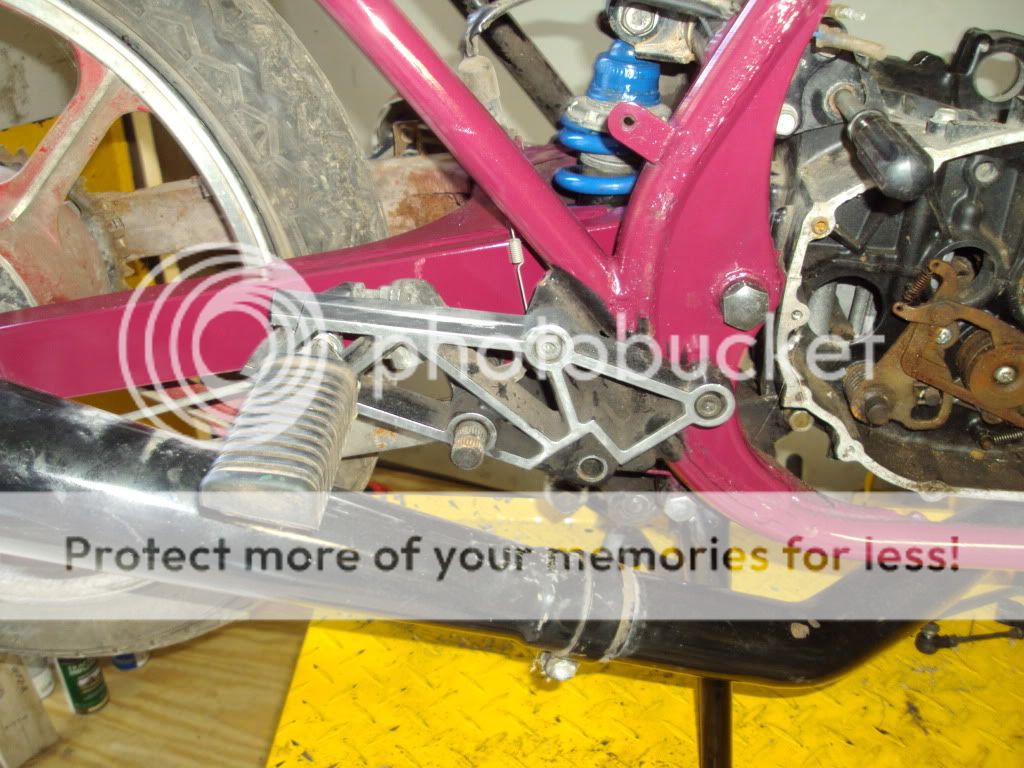 Some random pictures. I rattle canned the Frame in Burgundy and body work in cream to get an idea what it
would look like. Just like the white the Burgundy doesn't look right in most of the pictures, looks pink. The one picture looks O.K.
Also the footpeg brackets I cut off, now have to fab peg and linkage for
Was supposed to be a parts bike I bought a few weeks ago for $75, but turns out it runs, is mostly complete and will probably
be another project instead. So now I still need a few parts off of ebay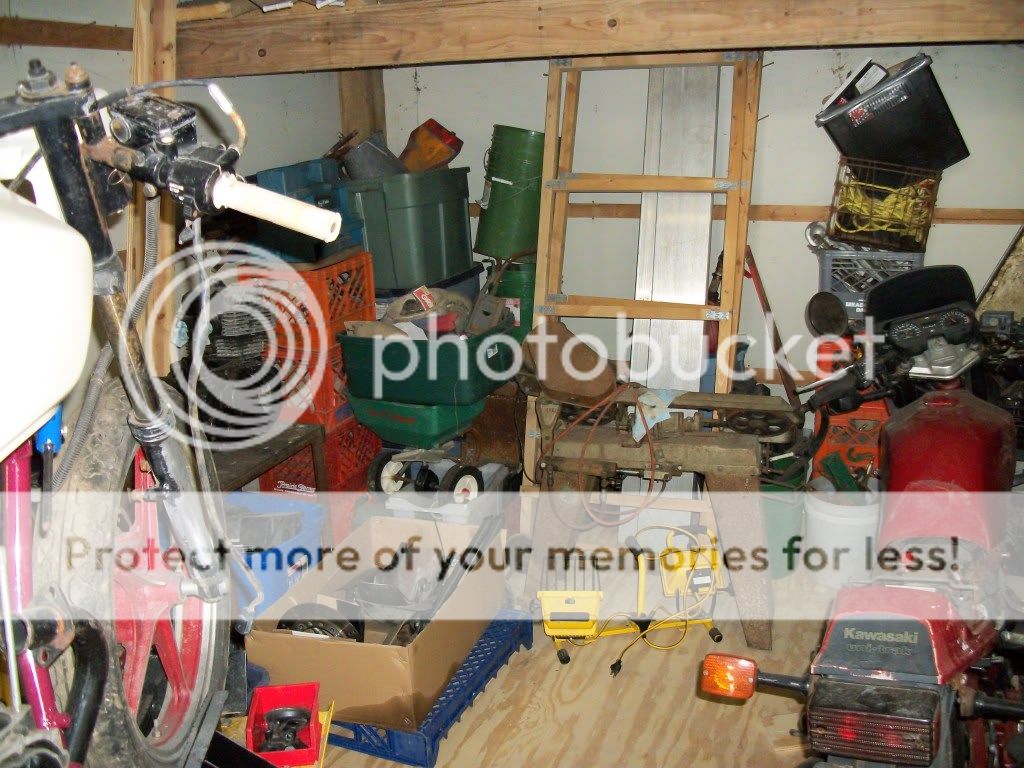 Pictures of my shop progress, finally a nice place to work. As you can see not finished yet, but a good start, still have a lot
of junk to get out of there. It has been slowing down progress on the bike, but I'll get there.
Daughters GPZ, and progress so far.
And FINALLY, my Italian girl: Cagiva Alazzurra 650. Sorry I had to ;D