Hey,
I have some Gpz550/750/1100 stock body panels that I don't need. I have three tail sections (with side rails), 2-3 side panels for each side and two seats. *I don't really know why I kept buying spares.* None of the body panels have original paint, so expect to refinish them. One seat is in pretty nice shape but the other needs recovered at least. The top tail is sold and the middle tail is from a Gpz550.
Everything is solid except for the left side cover (2nd from top) which has a small crack or two. The seat with the stock cover has a really faded seat pan and needs recovered. The other seat has been recovered but looks pretty good otherwise. The rear cowl at the bottom has had the rear notched for a LED taillight.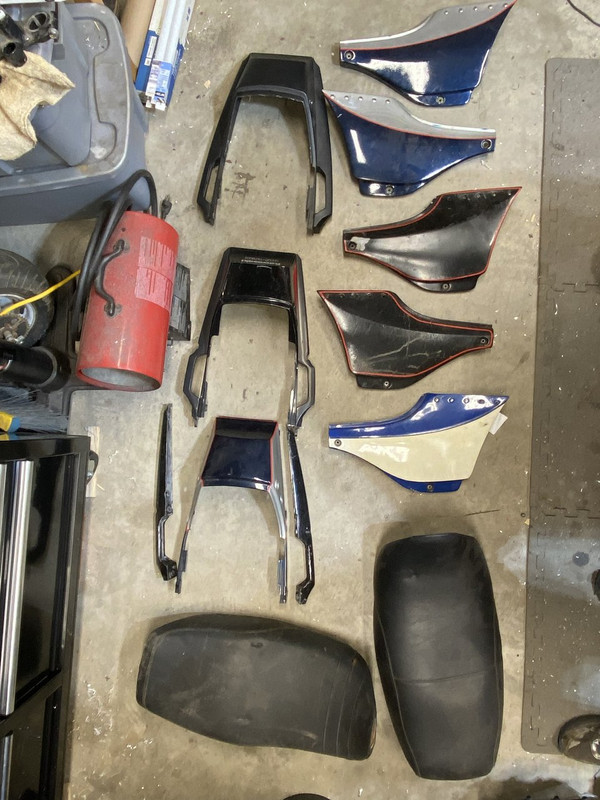 I'd prefer to ship to the lower 48 since I'm in the central US (63303) but can ship world wide if need be.
Later, Doug