So this happened recently:
The mounting tab snapped off, so the whole rear of the guard was just flopping around. Unfortunately, there are no plastic chain guards for an E/S model available, so I had to fit a chrome one from an L model: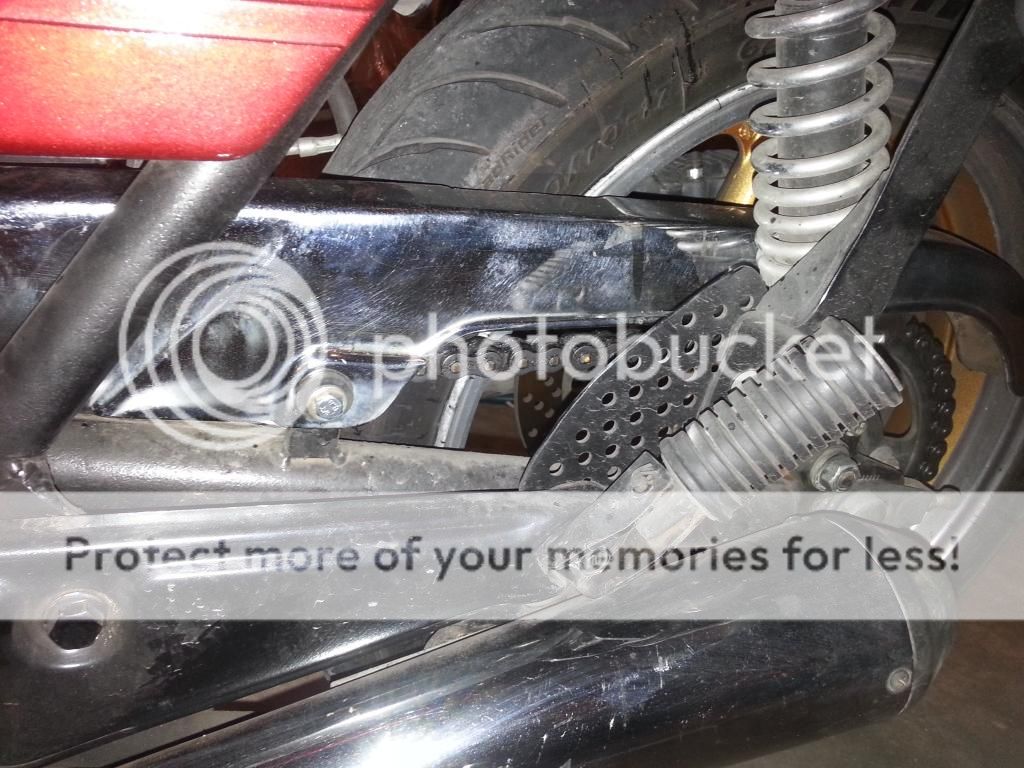 It still needed trimmed to clear the 17" tire, and I noticed the front mounts are slightly different. On the plastic guard, there's a flat tab on the inside of the chain (towards the tire) that stabilizes the guard. On the metal guard, it has a female peg - so I'm assuming the L model's swingarm has a male peg. I ended up just cutting off the female mount on the guard.....and it seems ok so far. I plan on keeping an eye out for another plastic guard though.