You've been mostly-dead all day.
DTT BOTM WINNER
A while back, a buddy asked me to store his Suzuki GZ250 when he went to work in New Zealand. It has a great running engine, but paint and body is not the best.
Since then, he's asked me to sell it, while giving me free reign on customizing it. I get 50% of the take. Me being me, I can't just keep it simple, but I have a Mid-Ohio deadline to get it done.
So far, I stripped the hacked up harness and pulled the seat and tank. Swapped for some apes, because it's totally not something I would normally do.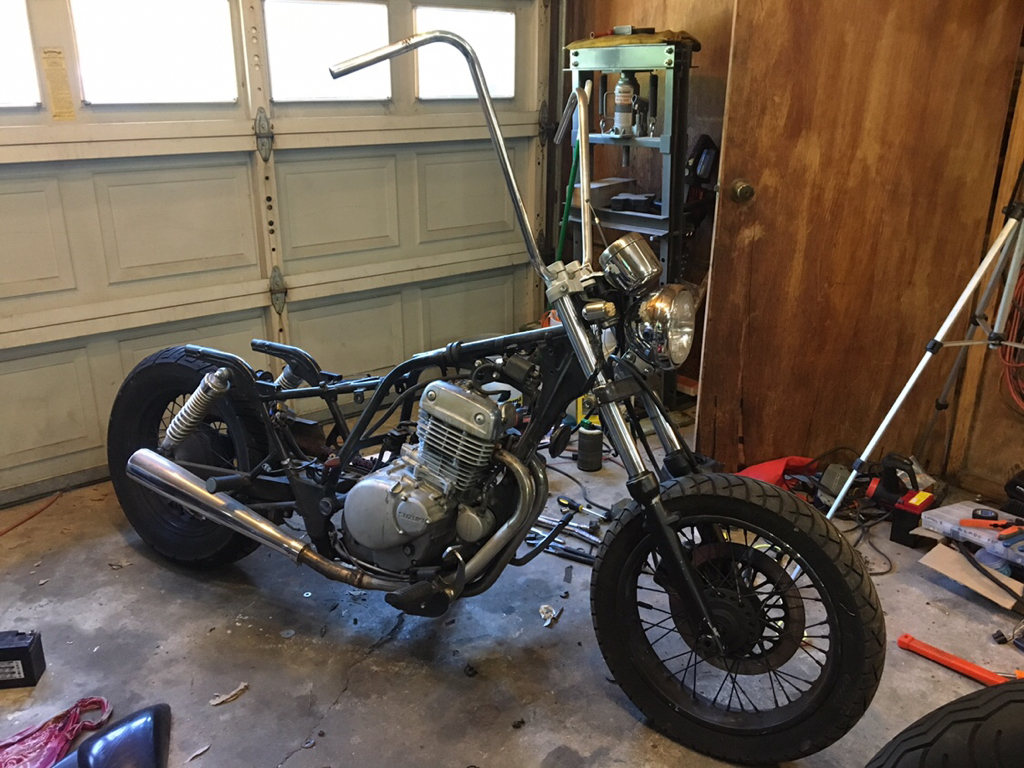 Sent from my iPhone using Tapatalk