Hello all,
Boredom makes one think sometimes...
I made a projector headlight recently thread here:
Projector project
and it got me thinking about the mounting set up. I was after something that was really simple and could fit different sized headlight bowls. Anyway, this is what ive come up with.
This is the headlight that needed mounting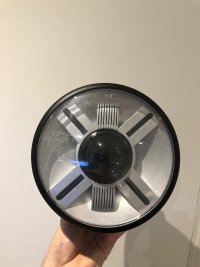 These are for GSXR forks but its easy enough to change the size, Ive made two clamps 50mm and a 48mm clamp. The GSXR forks are skinner in the lower section so to clamp them onto this part I each part with a hinge, also means i don't have to take the bars and triple off.
Here's a render of the idea ready for the printer plastic prototype should work for now. Ill make a couple lugs and weld the part that attached to the headlight, think ill have to make a jig to so I can make it all the same.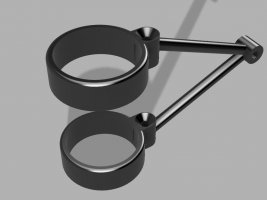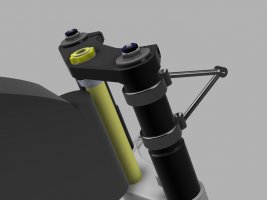 Heres the print in PETG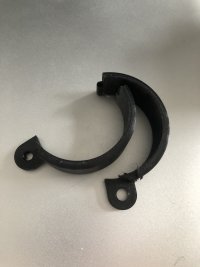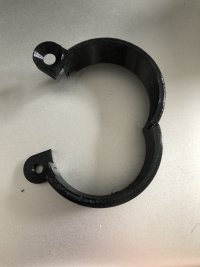 two part clamp that slots together, with a single bolt holding everything together.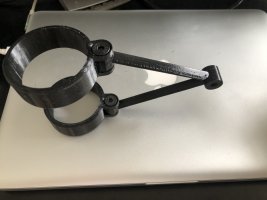 Ive made it so it can rotate on the forks (when loose) which means it can accommodate different sized headlights roughly 60mm so that gives quite a few option of headlight size.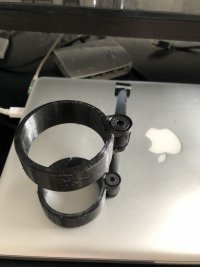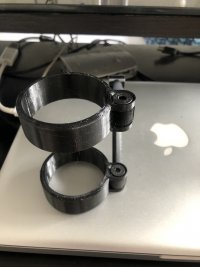 Well that it so far. I can't get to the bike due lock down but quite fun messing with idea. Like to make the clamp out of stainless and maybe print a rubber inner part if it need it.
This is the old set up..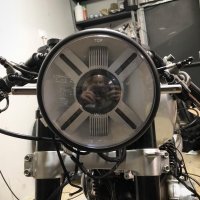 Last edited: