I finished my Honda CB350, well mostly finished it, couple small things to do still. This is 1 of 2 CB350s I have, the other one is on the bike lift right now being stripped and fitted with cafe parts. I'll finish it sometime this decade.
I'm not a fan of the stretched out bobbers, i think they look funny, so i kept mine stubby.
This is what I started with. Stripped all the junk off I didn't plan to use and took it down to the bare frame so I could cut and weld it up.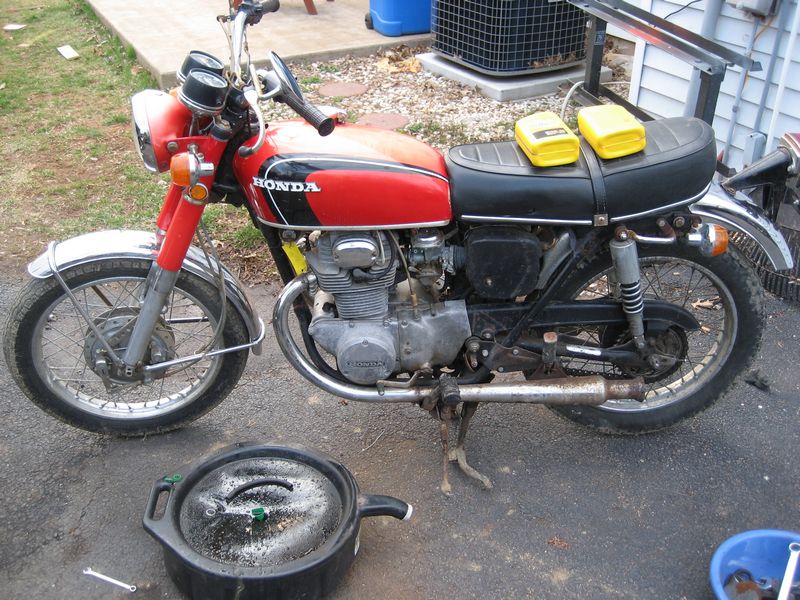 First cut made just passed the rear down tube. CB350s use a pressed sheet metal frame which is ok for the underpowered bikes but it looks like poo.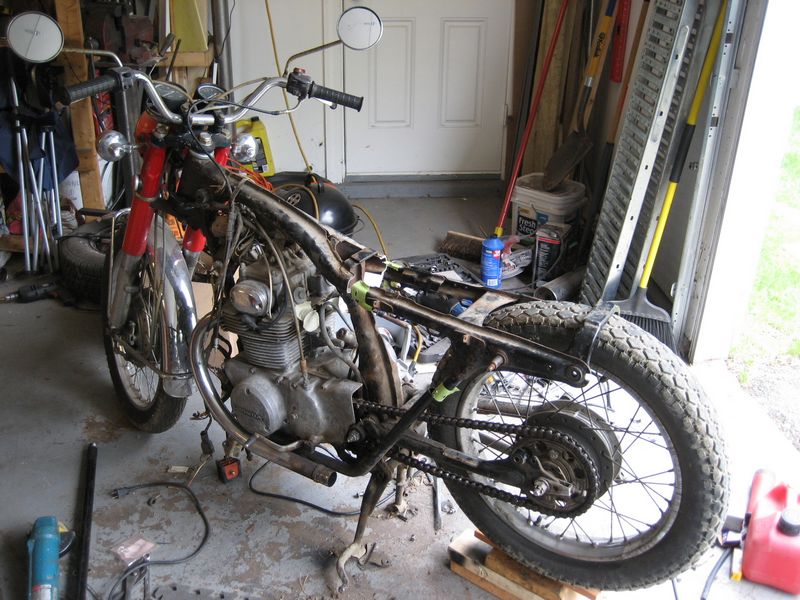 I cut the top of the pressed frame out and welded in a single down tube. This was a lot of work to make it look somewhat stock but worth it in the end.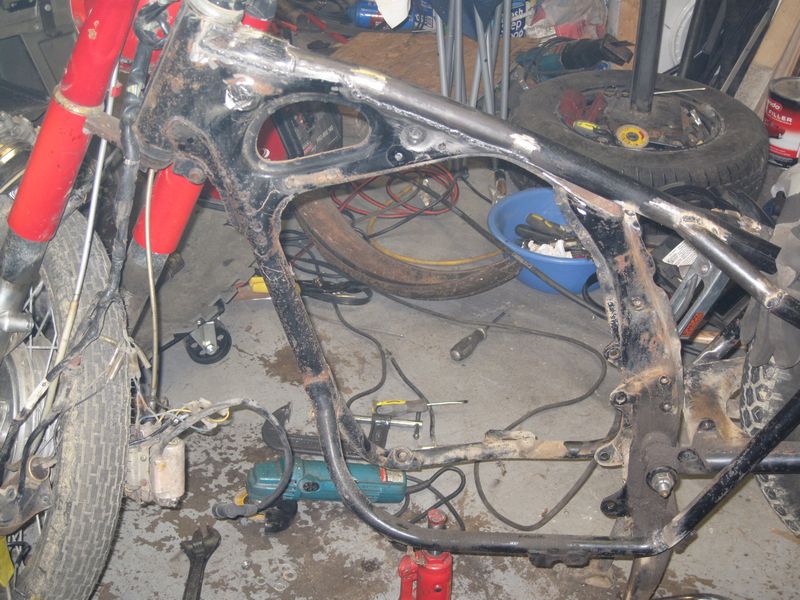 I used drag bars that I narrowed 4 inches in the middle, they stuck out too far. The gas tank is off of a Honda SL175. The seat is a spring bicycle seat made by Schwinn. I found a 21" front rim that fit it perfectly, the rear rim is stock 18". The fender is a spare tire cover from a 1934 Ford car. I got brand new aftermarket carbs for it with new controls and all new cables from Motion Pro. The exhaust pipes are generic ones from JC Whitney. I shortened the center stand to allow the wheels to touch the ground when the stand is up. I wired the bike from scratch and only wired what was needed. It has no horn, turn signals or kill switch. The key is the only way to turn it off. I plan on making a license plate bracket and getting a new headlight, I don't like this one, it's too small. I think that's about it. Lots of work but I'm pretty pleased with it.