Hey guys!! I can finally say I have my bike completed to a state where it is not only functional, but in enough of a polished state that I can probably hold myself back from repainting and improving parts for a couple years....maybe.
Ok so here's the story: I bought this back about 3 years ago from some girl on craigslist for $700. It ran well when I took it on a little test ride down the block, but once bringing it home and taking it on the interstate I noticed some pretty serious oil smoke. I did a compression test and the verdict was piston rings (which were impossible to find for this bike at that time). I tore it apart with the plans of just doing a top-end rebuild and ya know what? I found DTT...and the bug bit me.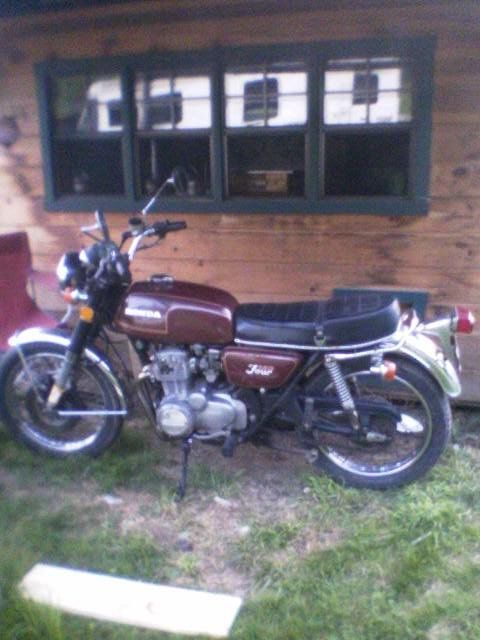 Luckily at the time I worked at a machine shop, so I had my access to an experience co-worker who welded...No access to machines though, I'd probably still be there if it wasn't for that stipulation.
So he welded a rear hoop, brackets for the seat and rearsets and modified my benelli mojave tank to work for the frame...both my tank and seat were purchased from Vintage Cosmo back when he was in business...such a shame.
Anyway, Ive poured my heart into this...Ive asked so many questions, done hours upon hours of research and lots of daydreaming, you know, sitting on the bike in the garage while pretending to shift gears and make engine noises....we've all done it. ;D
So without further Ado......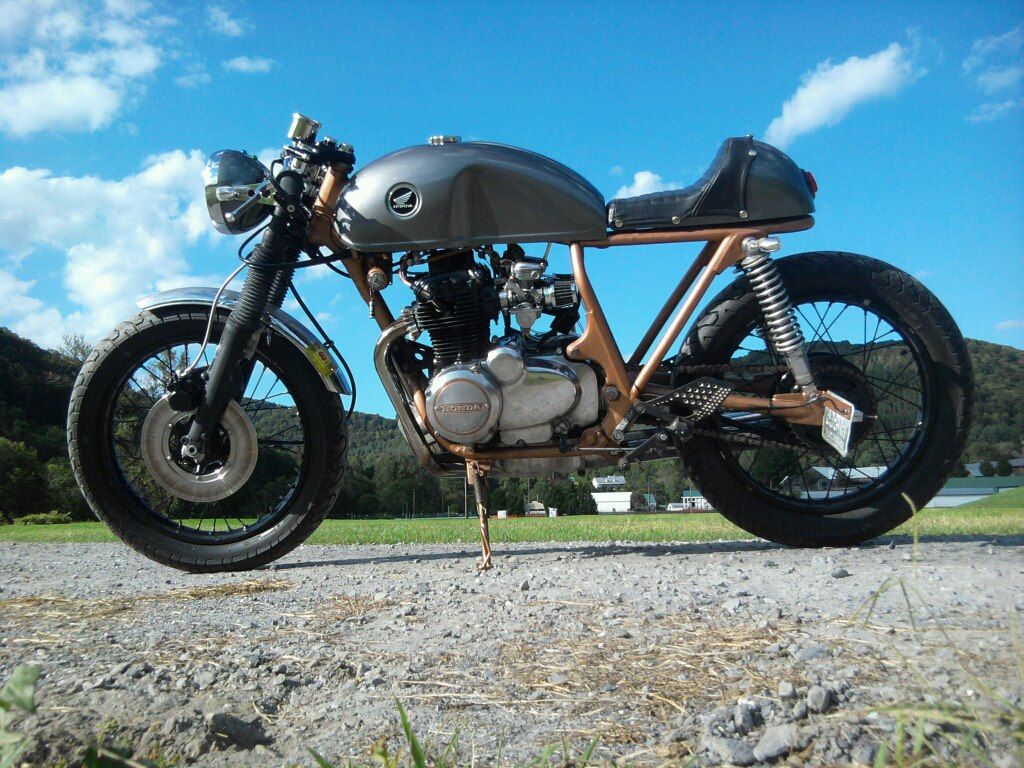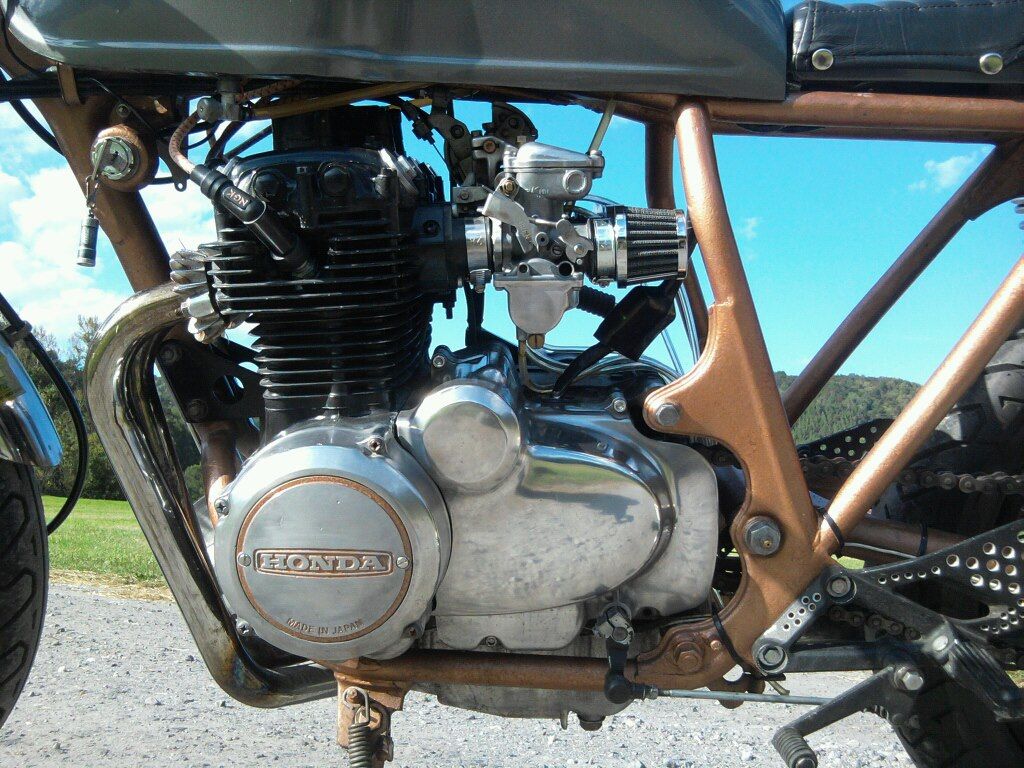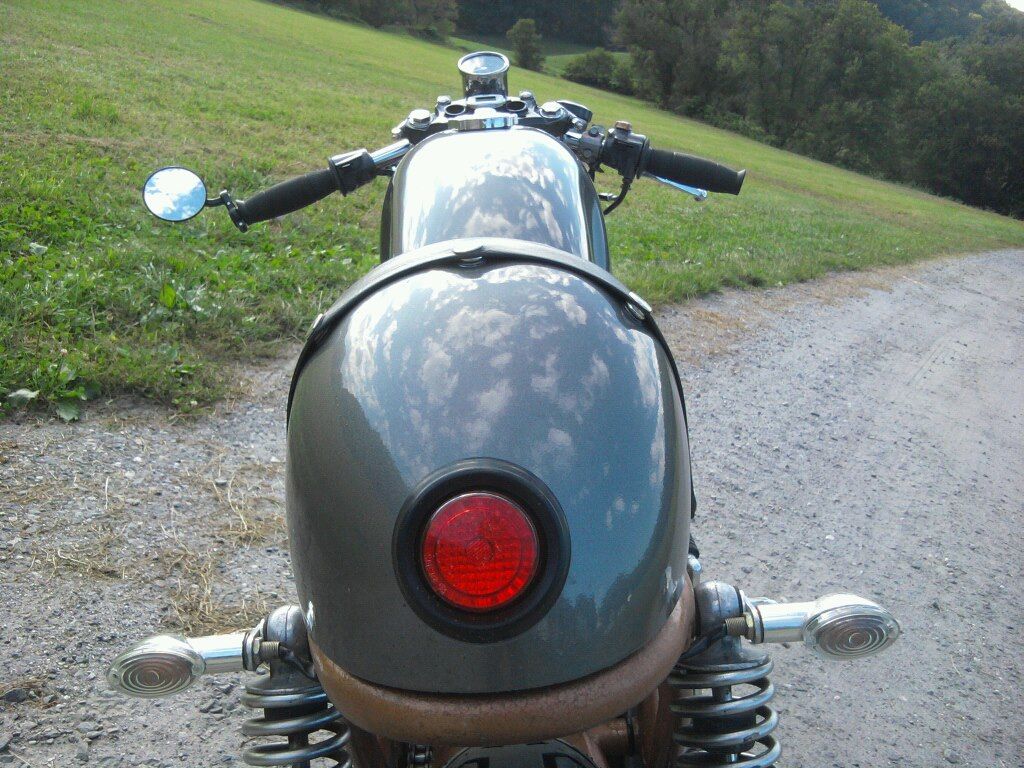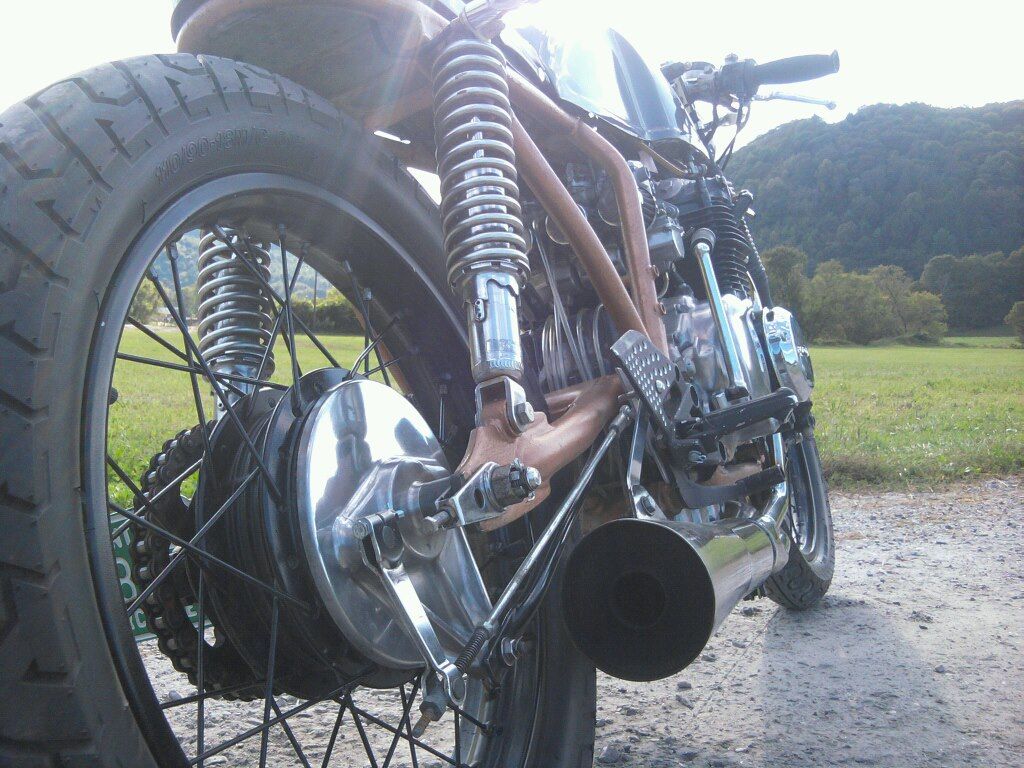 Thank You to everyone on this board that shares their knowledge and posts build threads!! This project wouldn't of amounted to anything without the wisdom and inspiration I've gained from the DO THE TON crew...goddamn I love this forum.
Constructive criticism very much appreciated gents!
Tristan