Administrator
Staff member
We have a winner! Sorry it's a bit late in announcing, but hey, it's Canada Day here and I've been out riding and watching fireworks
Congrats to Cafe Pete and his Lucky 7, who walked away with this month's title with a whopping 51.7% of the vote!
Banner to come! Enjoy all the glamor shots and details that make this a worthy DO THE TON Bike of the Month winner!
Cafe Pete's writeup:
Hi everyone,
Started about a year ago, I had Just sold my R6 a few months earlier. I was out for a drive with my wife,
when I noticed a bunch of vintage motorcycles coming towards us on Hwy24 (Paris Swap meet) when
it hit me, time to rebuild a old bike. So the research begins.
This is what she looked like when I picked her up, after a good clean.
Good shape, but with burnt wiring , rusty tank , seized brakes , three coat of paint on the engine(wires and all) I knew I had some long days ahead of me.
First thing, came across DTT and registered. Next worked on getting her started, then striped all unwanted parts, after reading a how to on building a fibreglass seat I took a shot at it, twice with good results.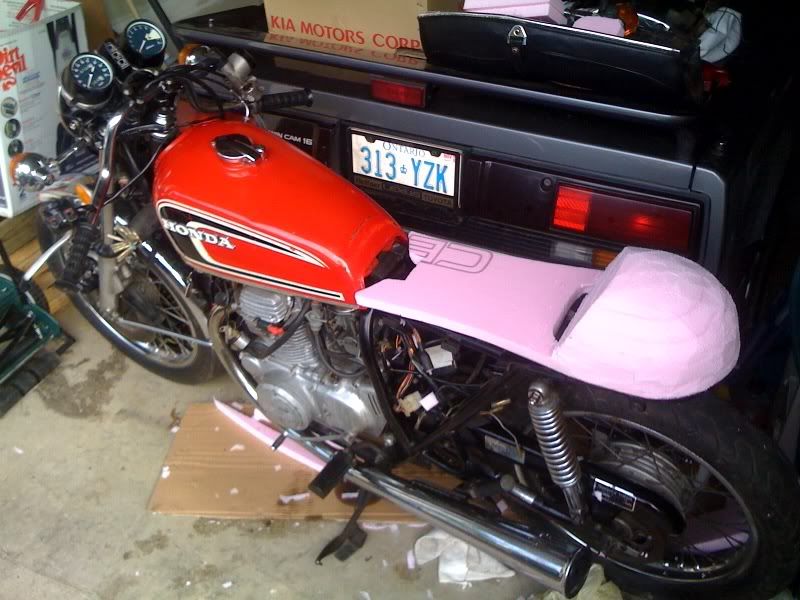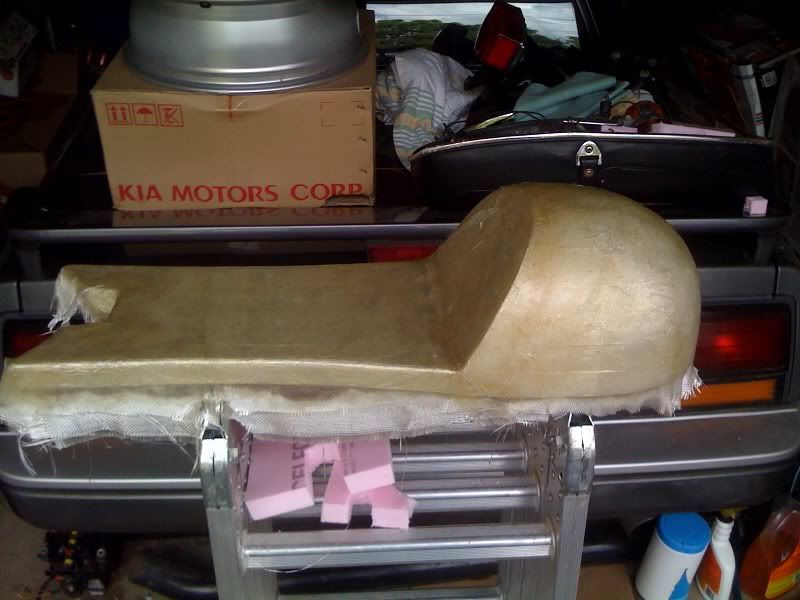 Added the clubman's, messed around with exhaust set up's. When I was happy with the mock up the tear down started.
Stripped and wire wheeled the frame and cut the unwanted tabs.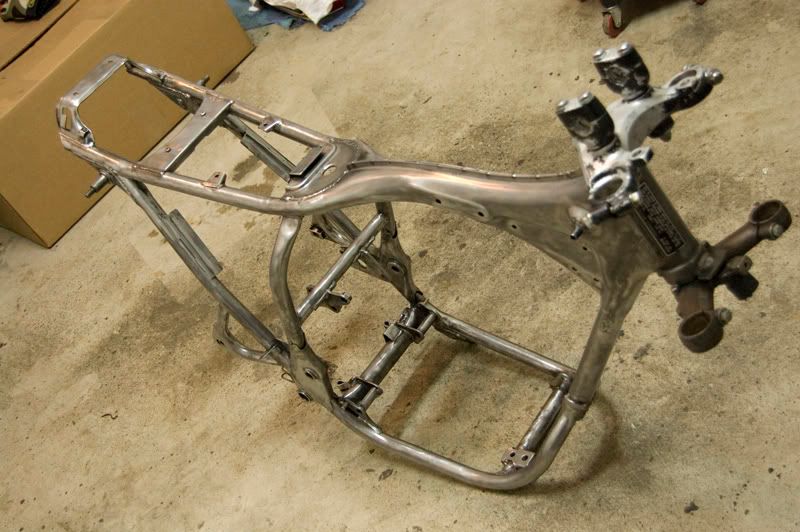 Spray the frame with black epoxy,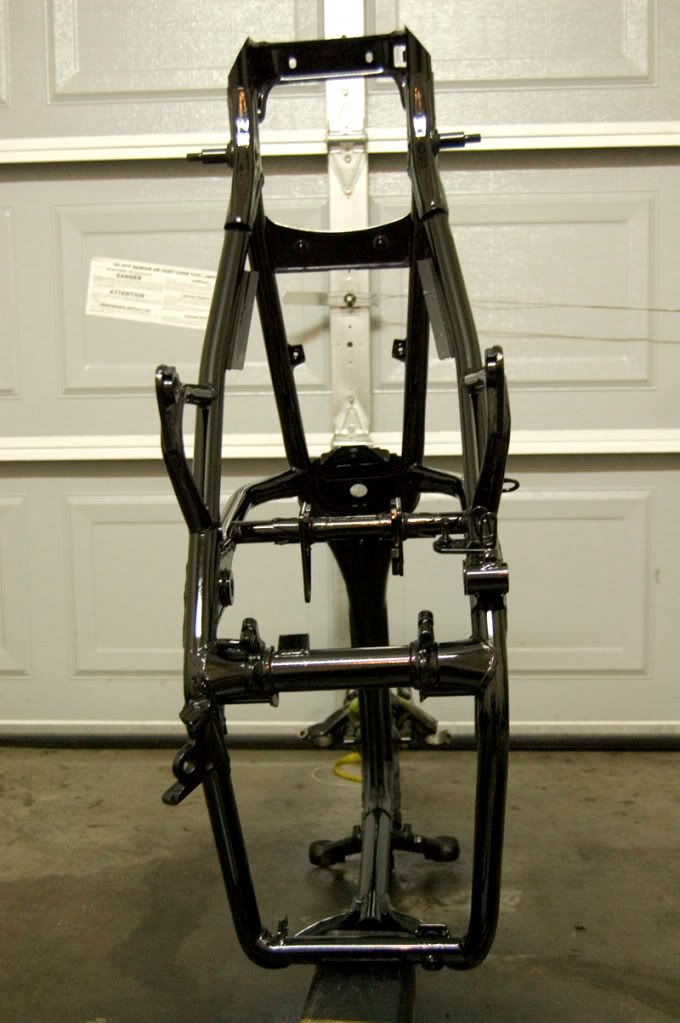 after the frame I started on the engine by stripping the paint, disassembled the top end checking for damage, cleaned, painted, lightly polished parts and reassembled the engine.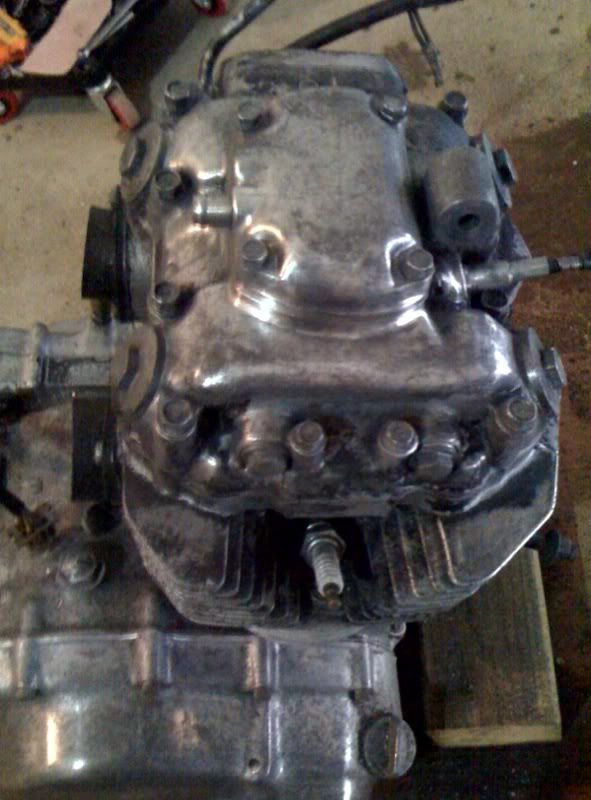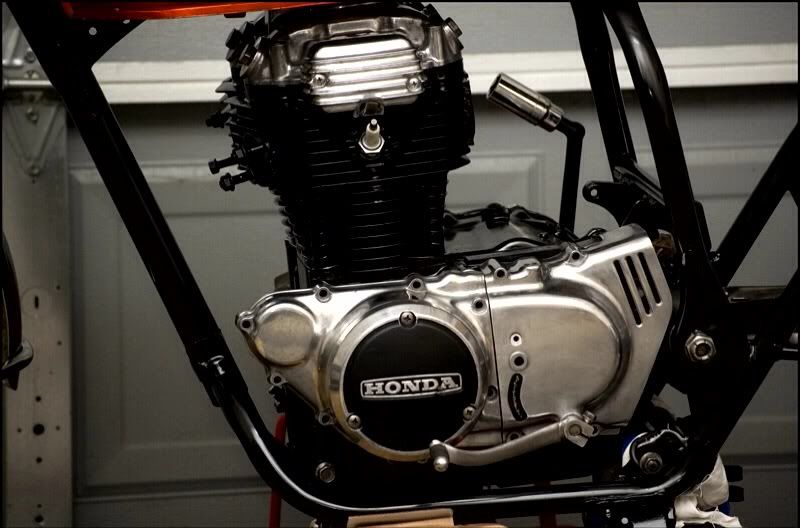 Next on to the wheels, sanded, installed the tubes and tires then sprayed them with satin black epoxy paint,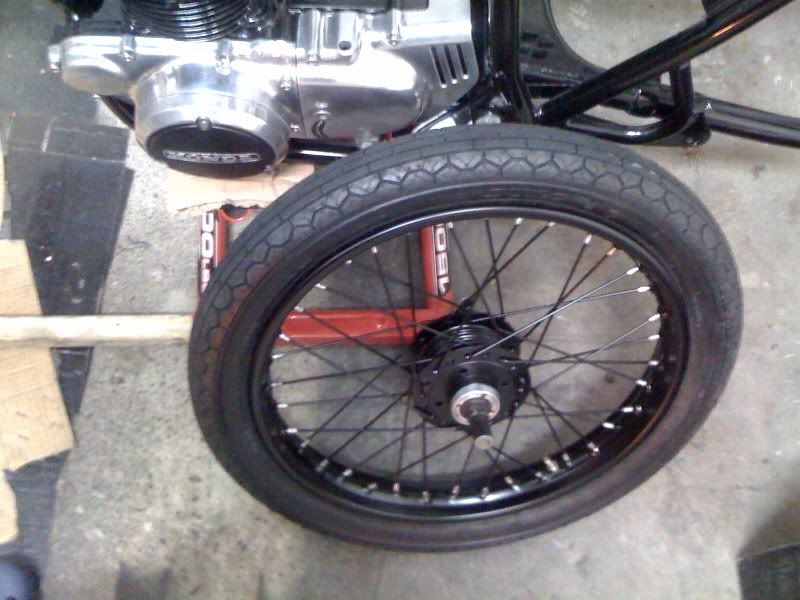 also built a 1-2 intake with a round K&N filter, modified the kicker by adding a spark plug socket, mounted the speedo (soon the be the tach) low on the trees. Relocated the rear fender on the swing arm.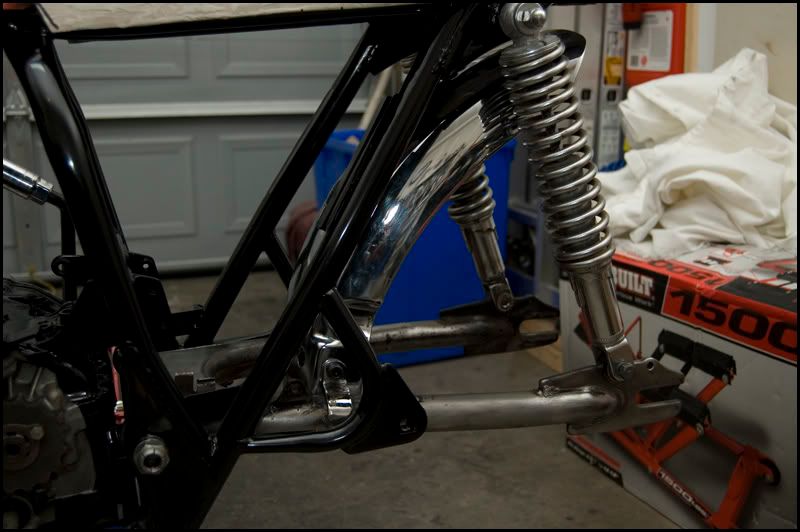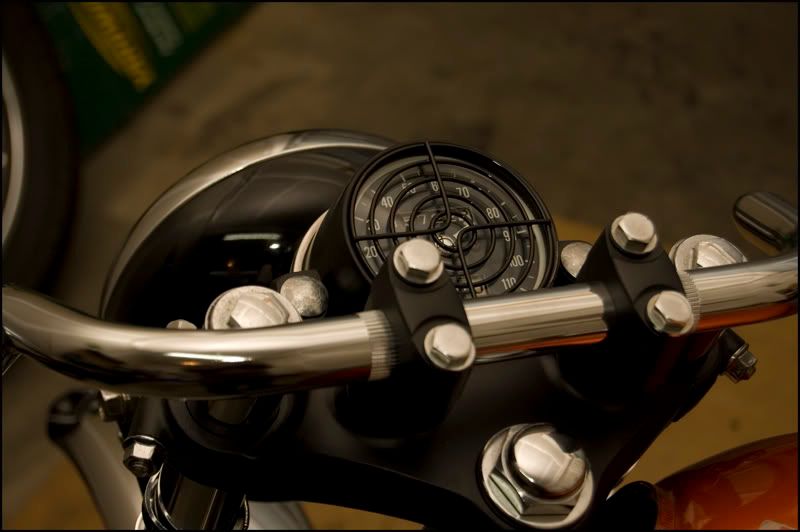 Rebuilt the carbs, master cylinder, added new fork seals, brakes, lines and cables. Picked up 2-1 exhaust off a cb350 on ebay, added a little heat to make it fit. Completed the wiring, test fired, she started right up.
Back to the seat and tank bondo, sand, bondo, sand.
Had a local paint shop mix a metallic orange paint and put it in to spray cans. After the prep was complete I taped off my garage and started spraying.
Added a led tail light, the decal and this is what she look like.
Very proud to say with the help of DTT I built this bike right out of my garage!