hello all. Its been a long winter and I finally started working on the KZ again. Here are my recent additions.
I fabbed up a kinda new exhaust. I was happy with the performance of the V&H, but not really the look of it. So the new exhaust is kind of a frankenstein creation, V&H down pipe, custom made splitter, and 2 Dyna mufflers.
mated to the V&H down pipe with the Dyna mufflers gets you this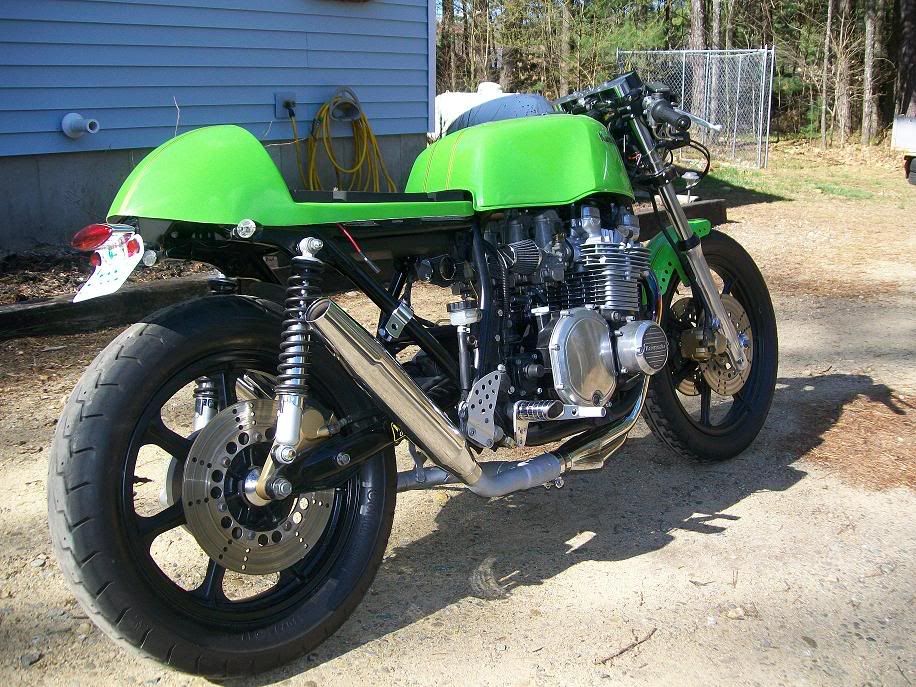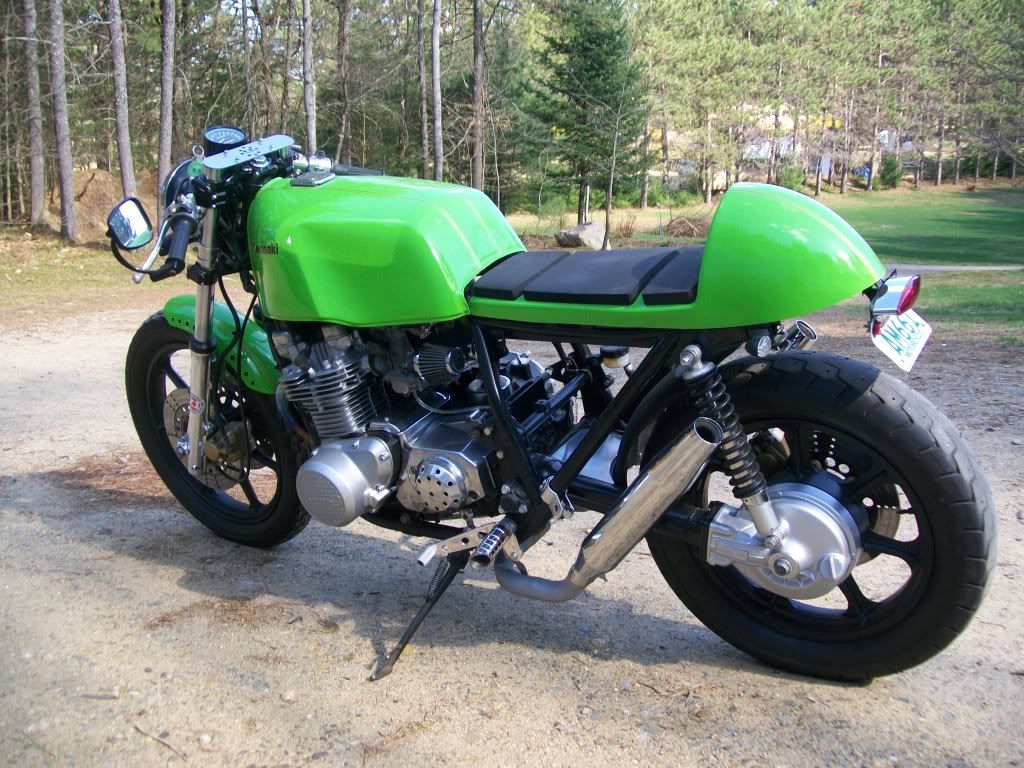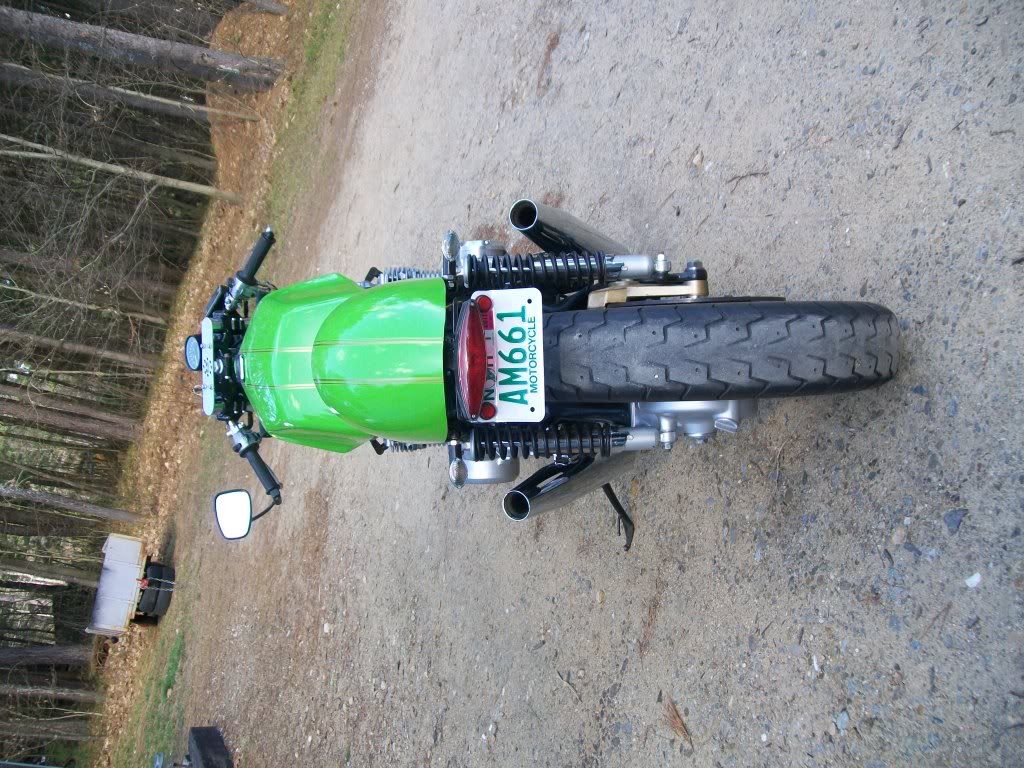 New rear master cylinder to replace the antiquated stock one.
works much better with my rearsets. the rear sets will be changing today, as I got my hands on some nice Woodcraft rearset brackets last night that should work with little modification
Still making brackets for the mufflers themselves. although they are secure on the downpipe, i do not want them falling off whilst driving down the road. also putting some chrome heat shields over the custom fabbed exhaust spiltter, until I can get it smoothed out a little more and chromed.
Here is the bike as it was at the end of last season, for comparison.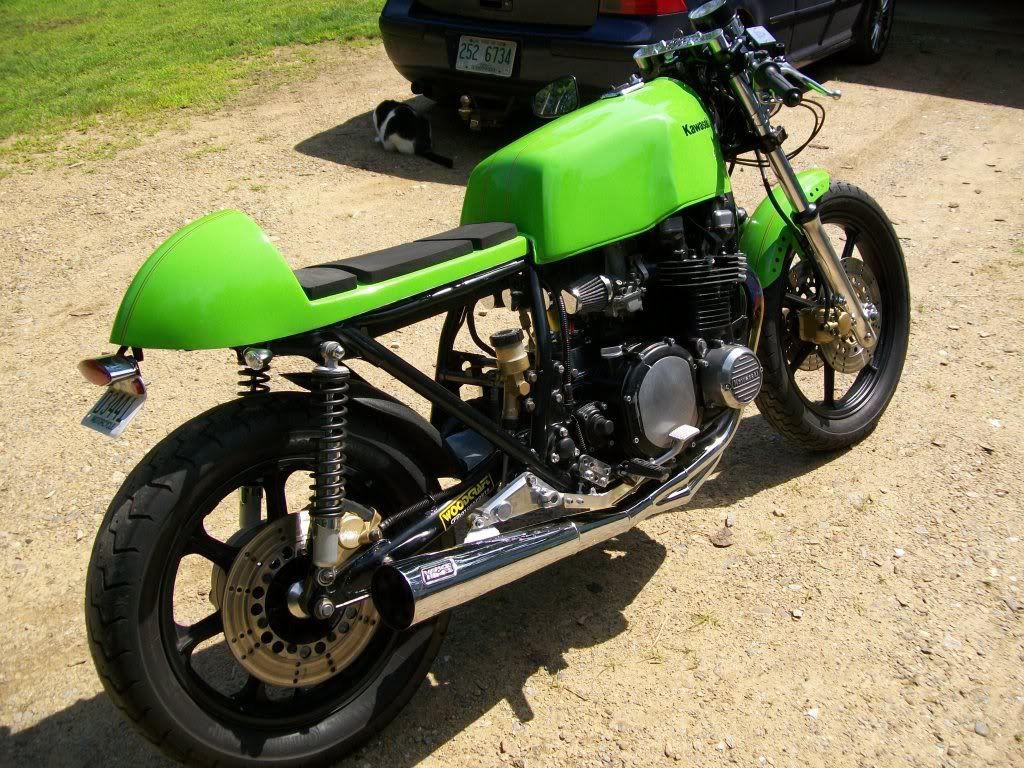 I really like the look of the new exhaust. Not quite loud enouhg anymore for my liking, but that can be easily remedied. It runs great though. This exhaust matches up with my rejetting a little better, and she is running a tiny bit richer, which is good in my book. Little more midrange, and the bike is running a wee bit cooler, which should make my 60,000 mile motor last a bit longer.
Anyways, tell me what you think. I am always lookinf for honest criticism and new ideas.
Thanks for reading