Hey there, went ahead and polished my forks....what a P.I.T.A, but they came out ok, not as good as I had hope though. Anyways..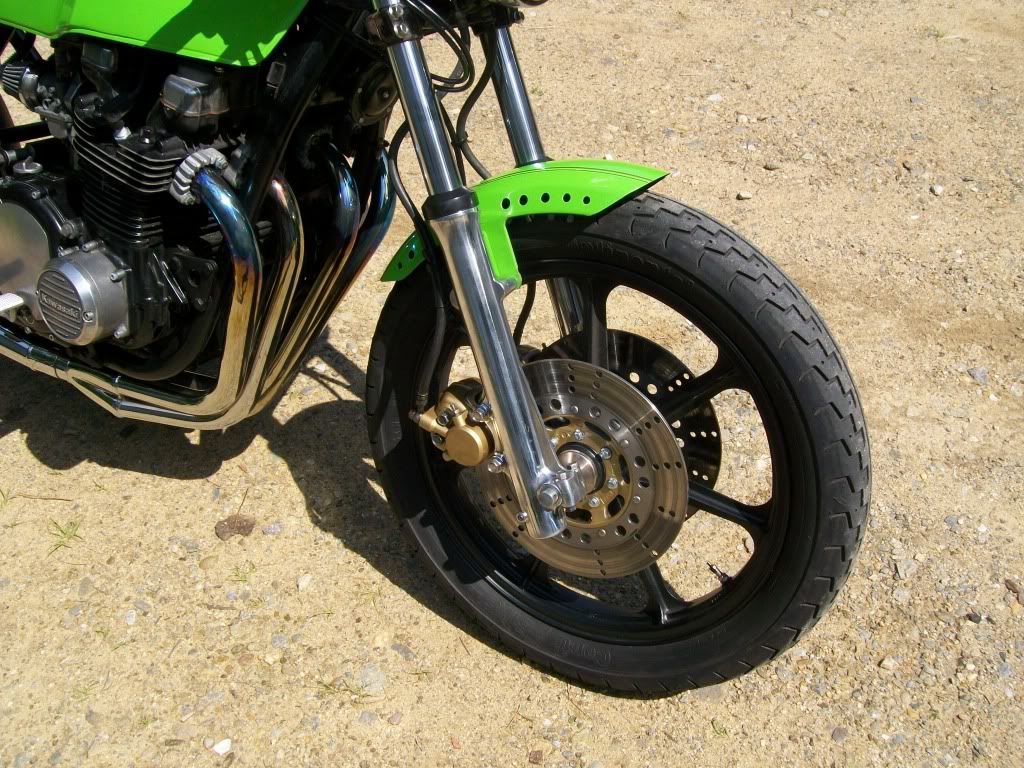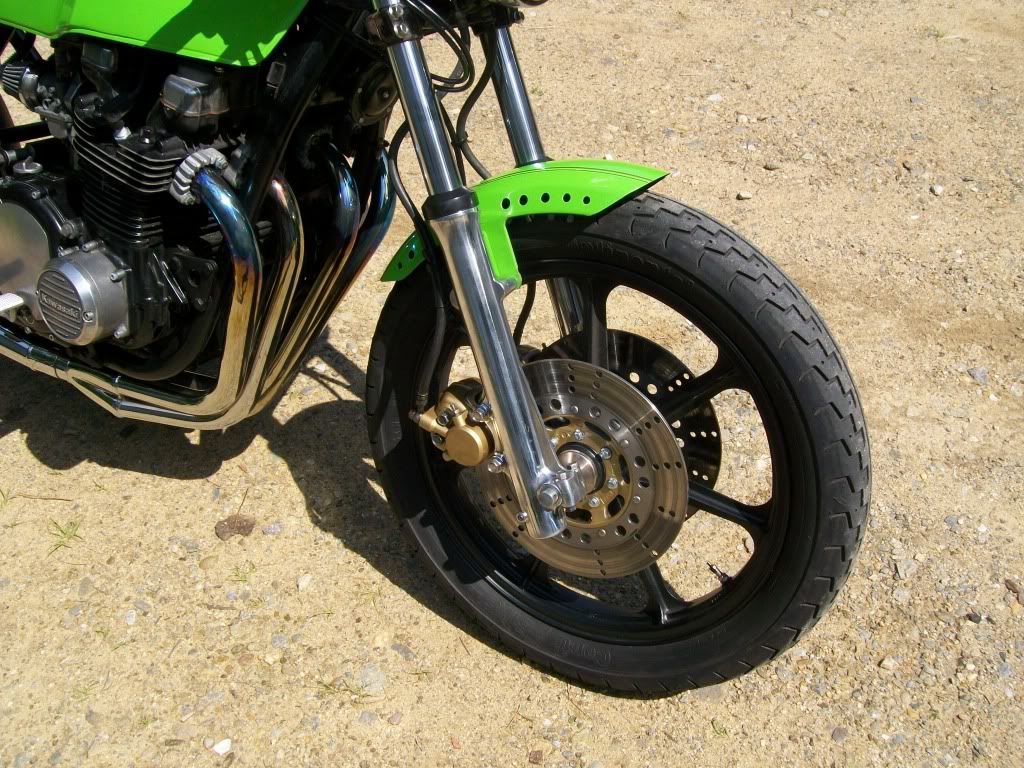 Made some subtle mods over the past few days, nothing major:
Fabbed up a new pod for my speedo
Need some new ideas for my bike. i can't seem to leave it alone. Part of me wants to take the engine out and clean it up and repaint it. I have never removed and engine this large. Is it doable by myself, or will i need help manuevering it out of the bike? Any suggestions would be great.
Thanks
Hey there everybody. Wanted to post some pics of my KZ1000. Don't have pictures of the whole build, but I do have some before and after. Enjoy:
before: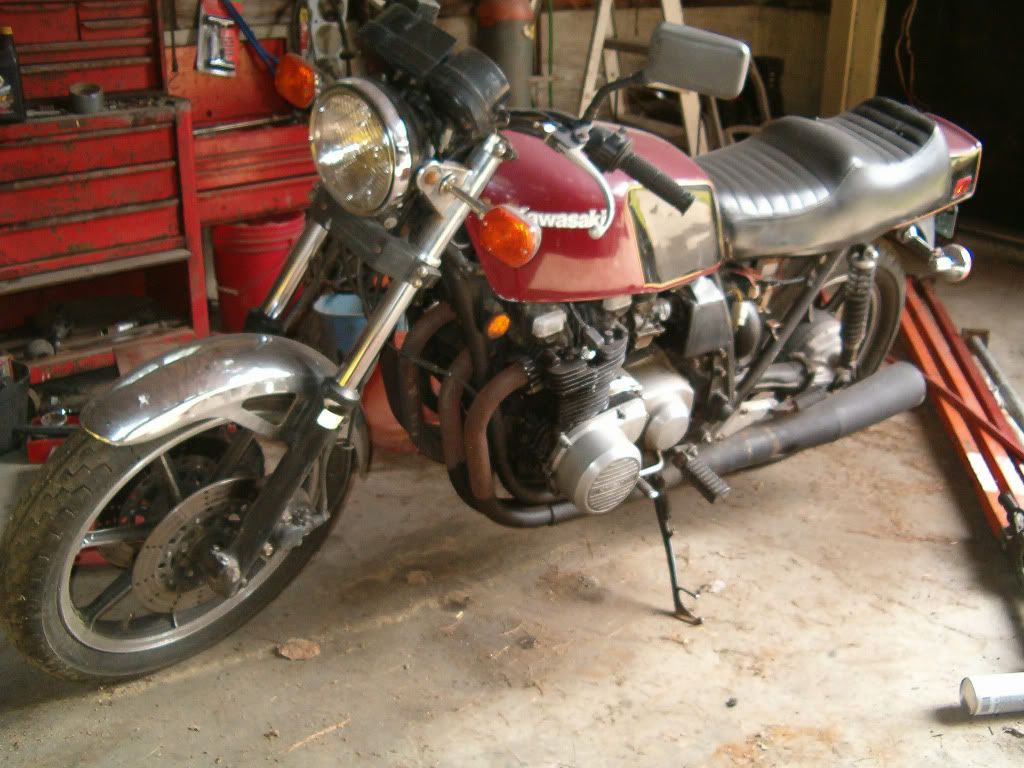 After: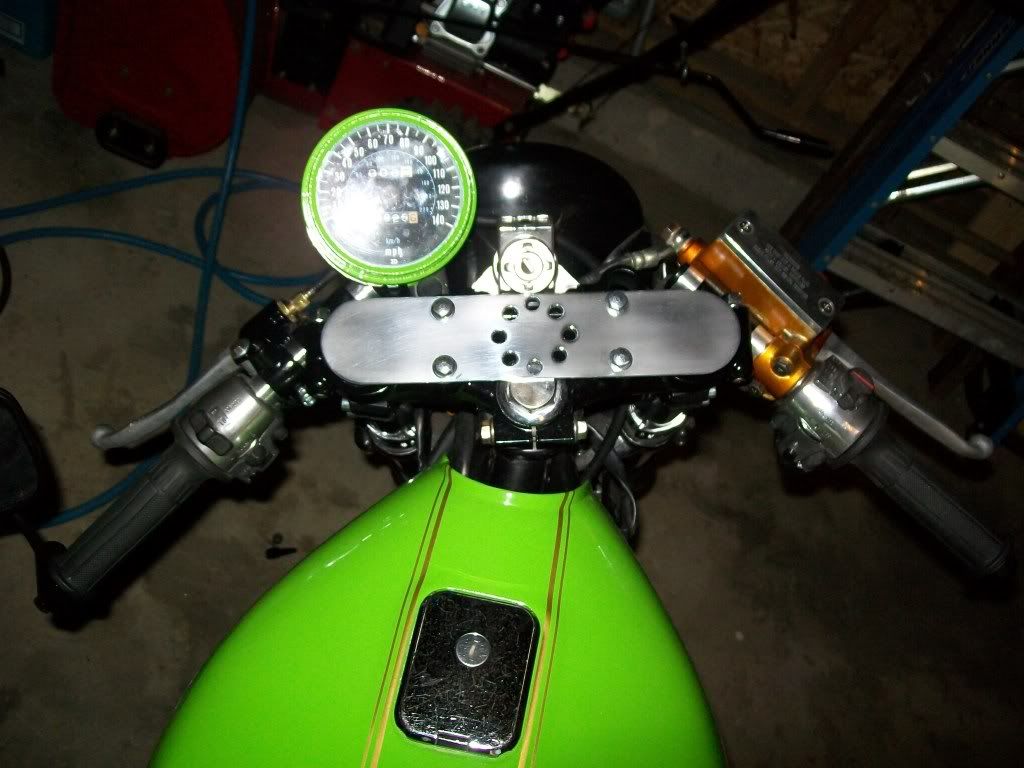 Here is a list of what i have done, although i am probably missing some stuff
Airtech solo seat
removed battery box ETC... and relocated all electronics to custom made tray under the set
bobbed front fender
Woodcraft clipons
repainted frame
Kawasaki lime green paint throughtout
KZ1000 LTD speedo
V&H 4-1 exhaust
repainted wheels
painted calipers front and rear
cat eye rear tailight with custom fabbed mounting
emgo pods, rejetted running 125 mains and 20 pilots, with needles at their stock setting.
Let me know what you think, could always use suggestions for something else to change on this bike!
Thanks