Well, i decided a few weeks ago to take on a relatively ambitious project that started with the aquisition of a free Ducati 999 rear shock. Here are the results so far.
First things first. Where to put the shock. Initially I had it going straight through the swingarm, mounting underneath: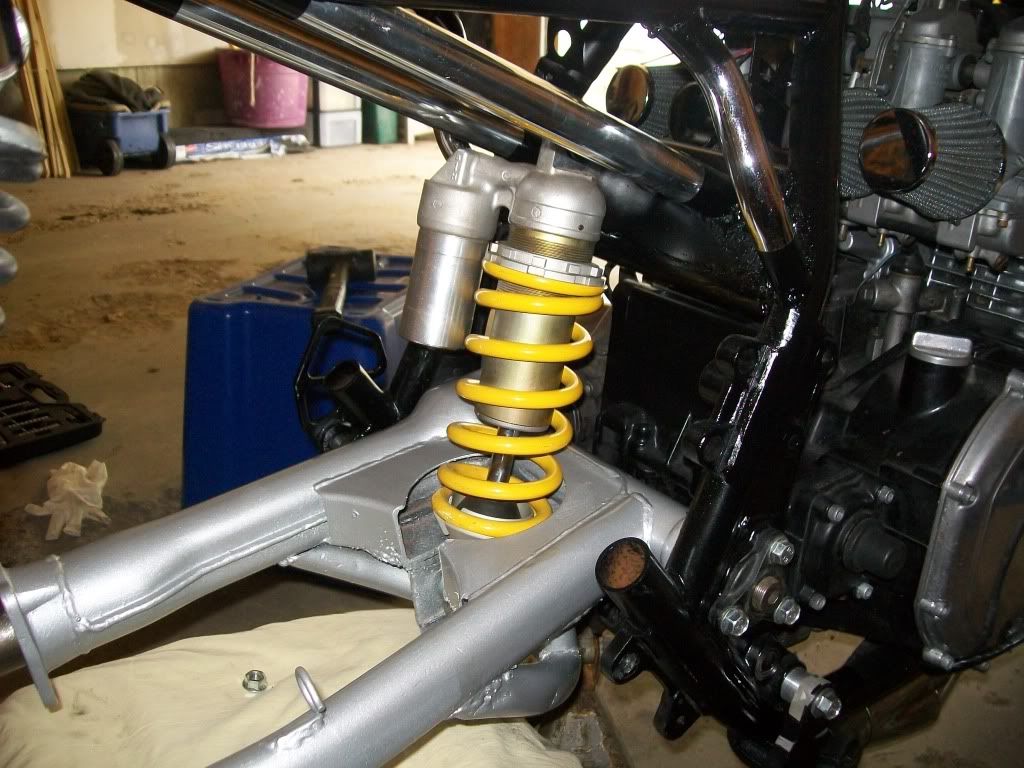 This did not work out so well, as the geometry was all wrong. Bike basically sank to the ground when I took it off of the jackstands. Guess thats why modern sportbikes have linkage down there, so, I decided to go with the shock at a 45 degree angle mounted to the top of the swingarm, sorry, no upclose pics of this yet
Results much better this time, it actually works, although it is a bit mushy, even when the preload on the spring is set at its highest. When i sit on the bike, it drops back down to stock ride height, give or take an inch on the high side, which is what i was looking for.
Next the rails going from the upper old shock mounts down to swingarm mounting points had to go, so I cut them off, then beefed up the frame under the seat to support my weight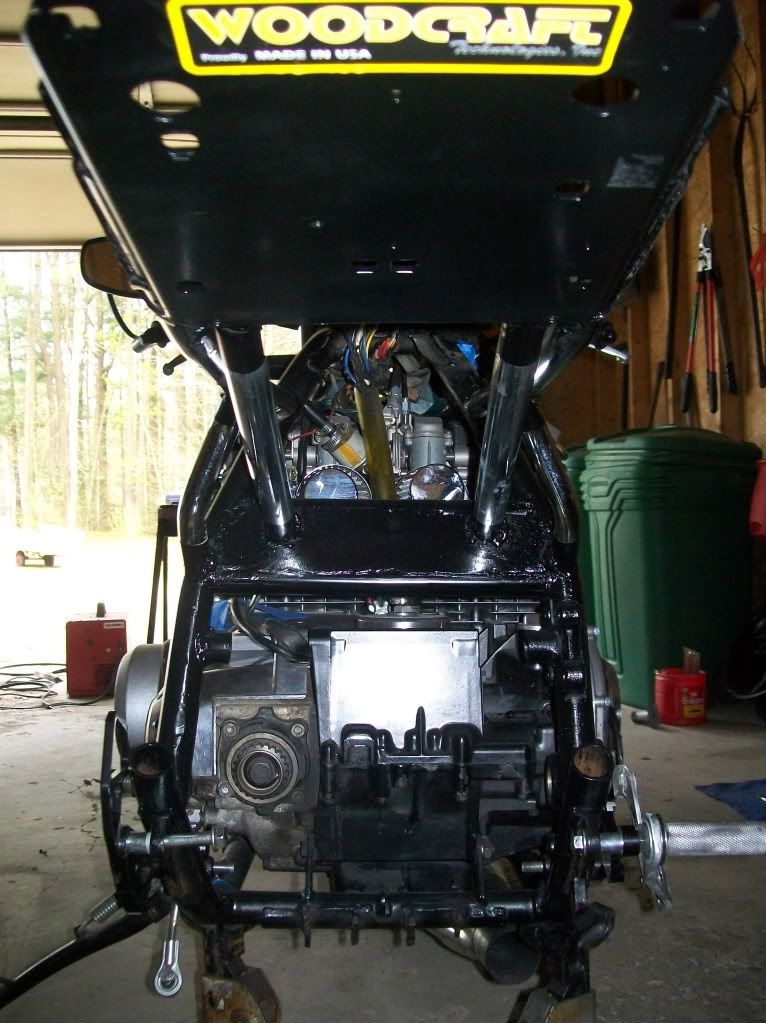 As you can kinda see, the 2 chrome tubes go from a cross supports between the seat rails to the uper shock mounting plate I fabbeb up between the down tubes behind the motor
Also popped on a Superhawk front master cylinder and brake lever. The stock one interfered a bit with the clip ons
Thas it for now. I am going to finish up the swingarm with some additional bracing tomorrow, and finish the upper shock mount as well. then it will be on to re-routing the wiring, as it and the battery will all be under the seat hump now, instead of under the seat. The plywood seatmount will be gone too, as i laid an additional 6 layers of fiberglass to beef up the seat, which will easily hold my weight without flexing. More pisc to come this weekend, hopefully of a nearly finished project