I just discovered my CB360 left side, upper rear, metal tab with the welded nut that you mount the air filter housing to is broken off. I suspect the miniscule vibration a 360 motor makes may of contributed to it.
I was thinking that so many people remove these tabs, someone must have one laying around they don't need. I can gifure out a way to fasten it (I may try welding it) but I don't have the tab. I'll make one if I can't get one, but was hoping someone is de-tabbing and could drop one in the mail.
Of course I'll pay shipping...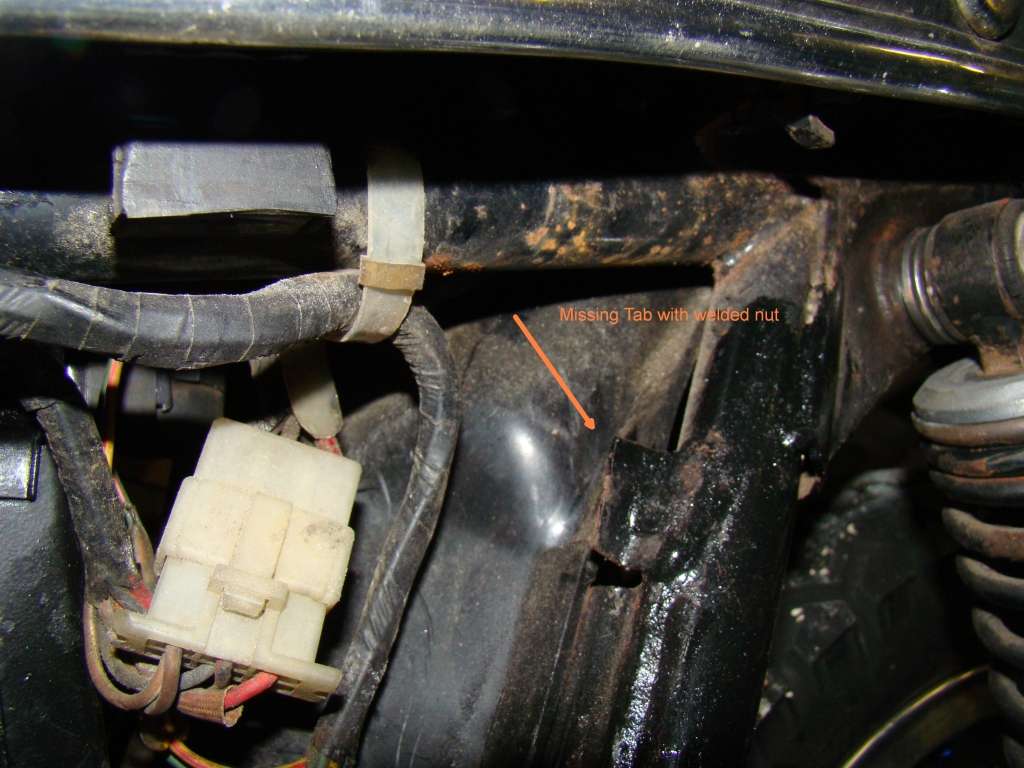 So anyone have the air filter mount tab sitting in the scrap pile?
I am restoring my bike to stock air filter boxes, so the tab is necessary.
Thanks