I'm trying to tune my rebuilt cb360. The engine is running poorly. It will only start from cold with starter fluid. When I had it warmed up today it died when I tried turning on the choke. I have also been adjusting the mix valve ratio, but haven seen significant rpm change as I turn the screw. I originally got a vacuum of 7 left 13 right when I had the carbs visually balanced.
Now I'm only getting 8 on my vacuum gauges after I "balanced"them.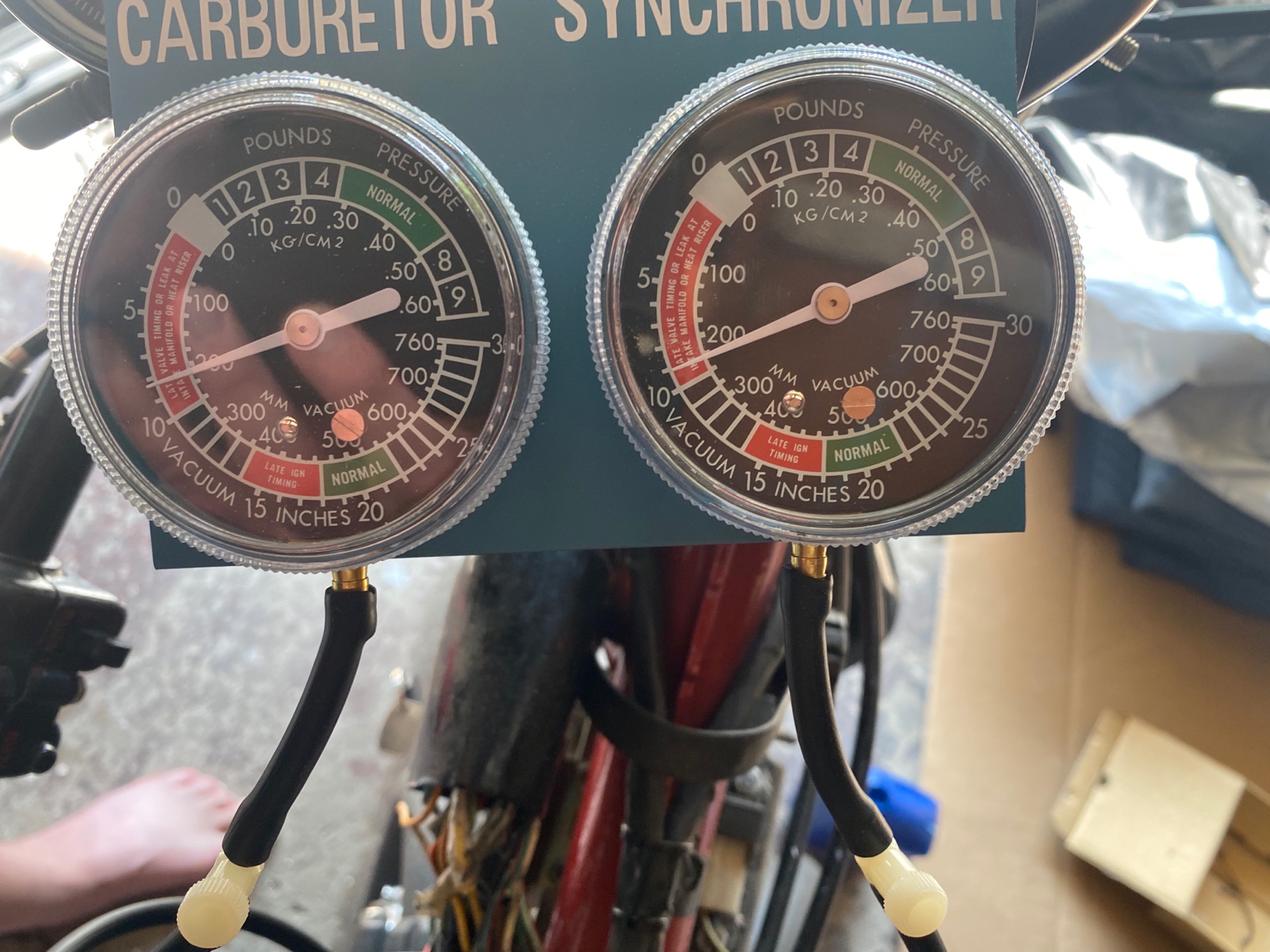 I sprayed starter fluid on the rubber intake manifold boots to check for leaks, but didn't see a significant rpm change. Seems like there are a lot of things that could be causing this, I would like to narrow it down before I have to go back and recheck everything.
I have done static points timing, I did the valve clearance adjustment when I rebuilt engine. I'm running K&N pod filters, and the muffler baffles were removed from the stock muffler. My jetting is currently stock at 100 Secondary, 68 primary. I know this is low for pods, I am planning to jet them at 120/70 in future.
Any ideas for next steps?