Dears, good day, I am Mauro and I write from Ancona, Italy. Just found this thread and wanted to partecipate showing you my 2003 W659 bought third-hand on december 2021!
This is what It looked like when I bought it - drove it home for 350 kilometers in winter and it was well worth it!
The bike was in poor conditions, had been badly cafed and was leaking oil, during ten months in 2022 I drove it for 10.000 kms and replaced electrical wirings, head gasket, carbs intakes+air filters, front brake+pads+line, oil+filters, chain and gears.
I modded it a bit to my likings but found out It Is not as good as a roadster as my old Moto Guzzi California.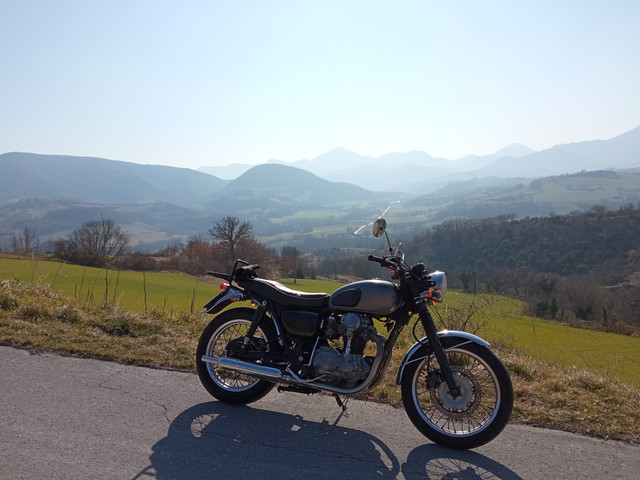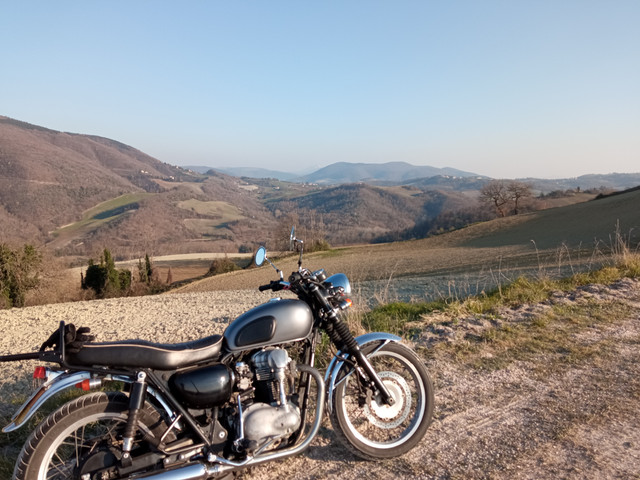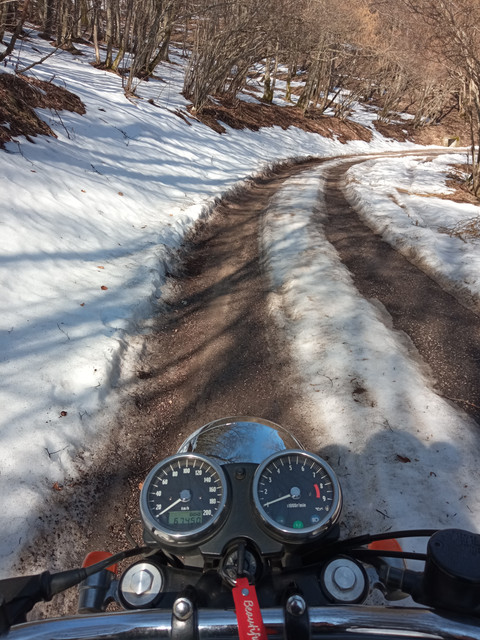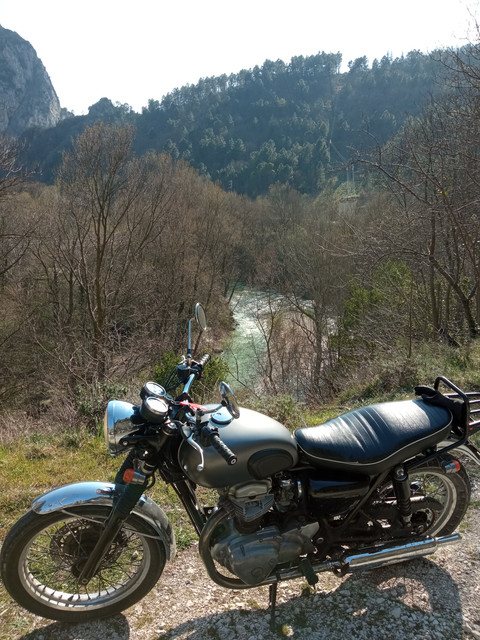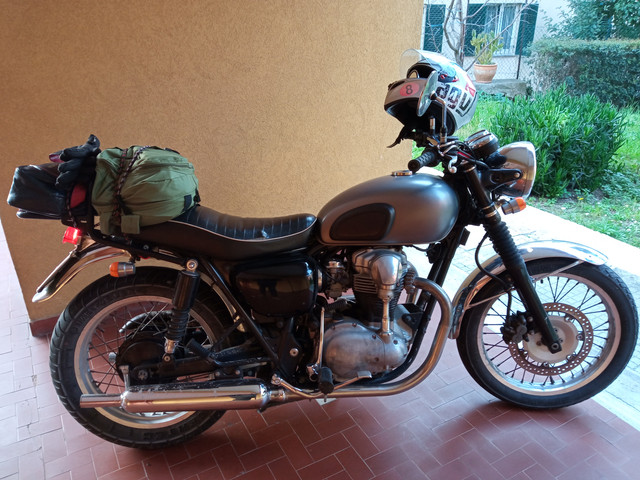 But she is surprisingly quite capable in the dirt, and it looks good and is good for round town commuting, so I'm thinking of making a special out of it..... She's good off road but I have more specific bikes for that, so maybe I'll give her a sporty look, dunno yet, will keep you posted!