Is that the best you got? OK.. now my TURN...
Hey all... Im getting out of the Giuliari seat business!!... LOL...
I've decided to sell one of my cb750k Giuliari seats. It is a dead bolt-on to the later (78-79, maybe others), cb750K models and opens from right to left. (the plunger lock is on the right hand side of the bike)
I was planning to use it on my cb750f seat but decided that I'm going to use the cafe seat that built instead. Plus it would be a shame to drill holes into the seat pan of this 97% perfect seat.
I'll let it go for what I bought for. $150.
Im not looking to make money on it. It may as well be on someone's bike than in my office.
Check out the pics:
Here is what it looks like when I bought it:
Here is a pic of it on my office floor: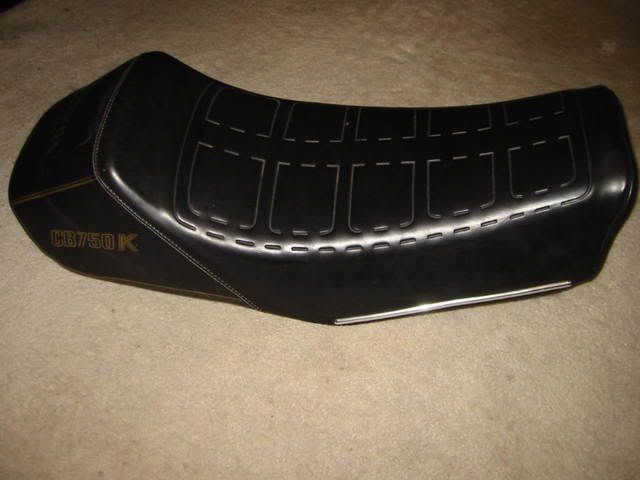 Here is a comparison between a cb750f seat pan and a cb750K seat pan. The hinges are off. I was just going to drill the hinges from my cb750 into the seat pan, but would be a shame to ruin it.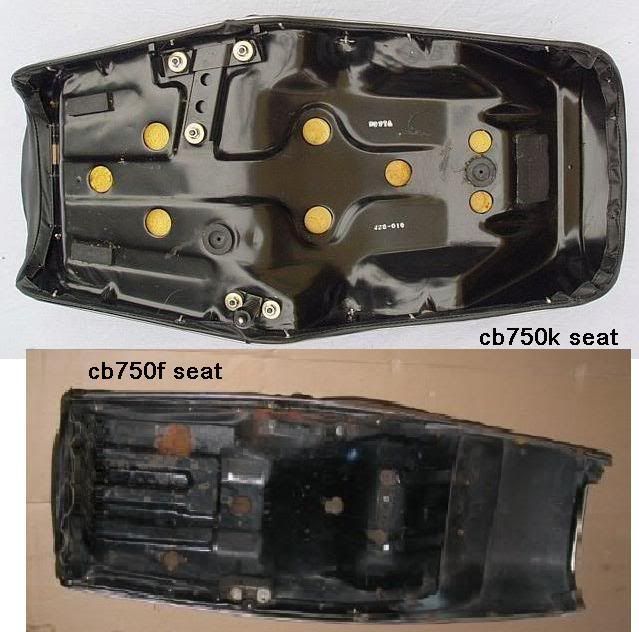 Let me know if anyone is interested give me call at 416 888-3030 or email me: noelocol@rogers.com or send me PM