I picked up this 350f in July, it was really in great shape for its age. It was running ok when I got it but after a little tunning she really ran much better. I have had a it of a drippy carb situation ever since I got it, that just turned into a pissing carb....that is what spawned the begining of the work. So for I have changed the stock bars for clubman bars and srtipped and polished the top triple clamp and idiot light cover. I have the bike on the work table now with the carbs removed to rebuild. While I had it down, I decided to do a bit more polishing. Here are some pics to catch you up.
When I first got it.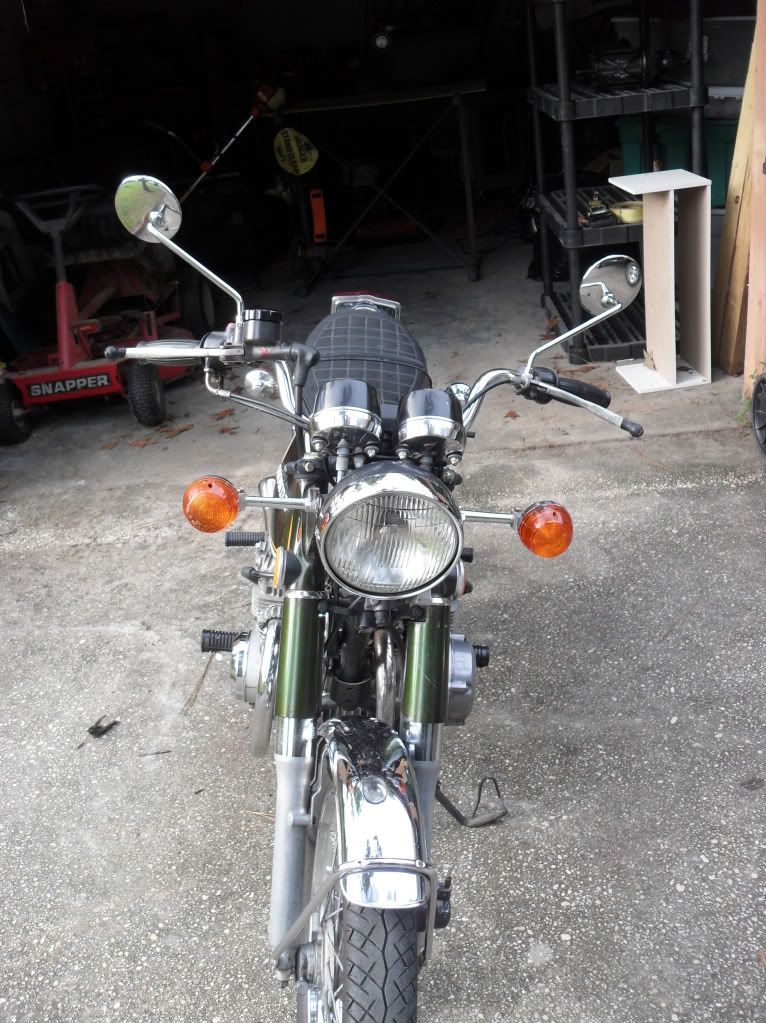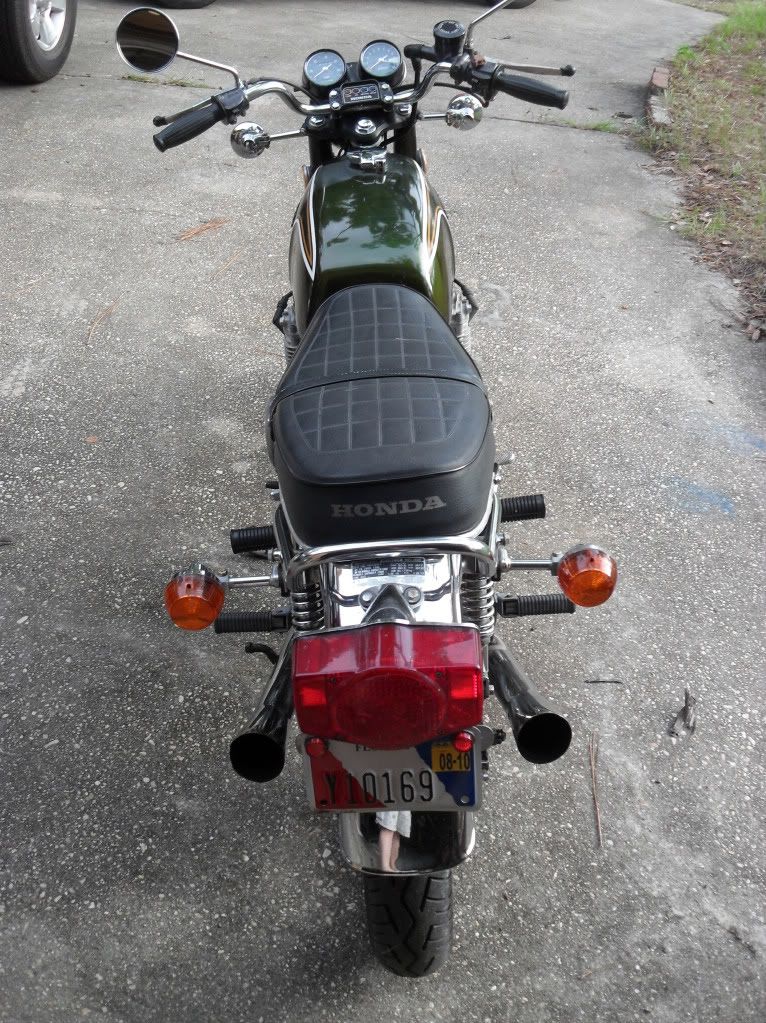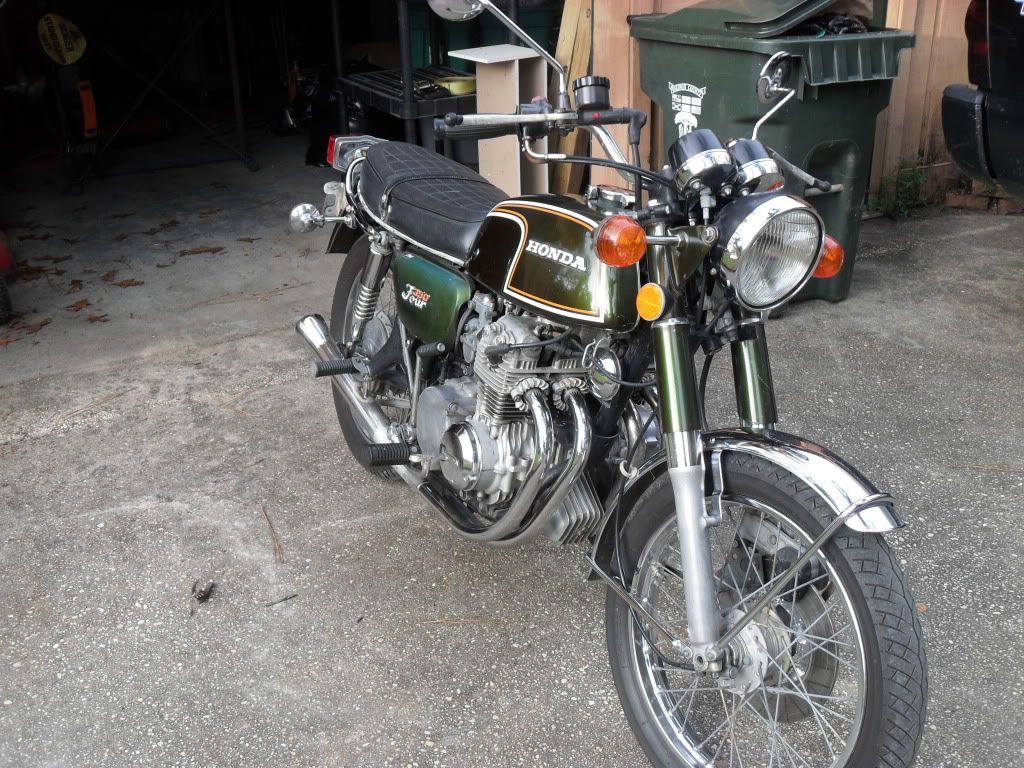 Top clamp before.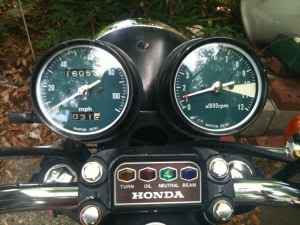 and after!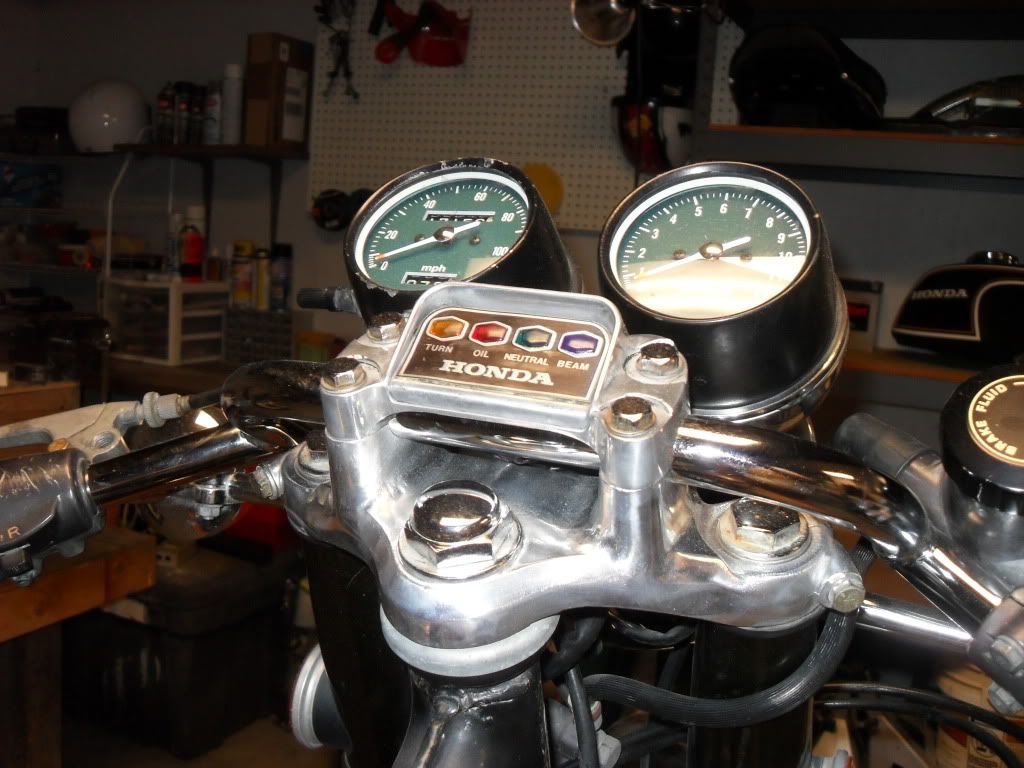 Getting carb work!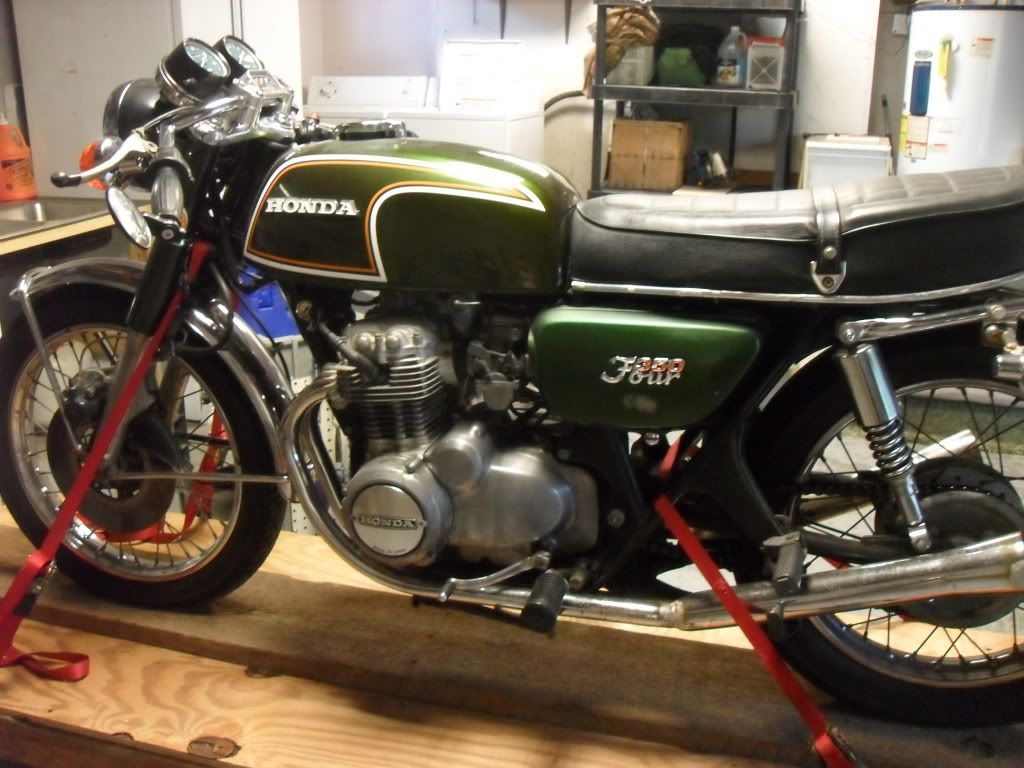 and some polish work while I am in there!
I plan on making it into a classic cafe style with lots of fun go fast mods. As for the go fast parts, she will be getting a Dyna CDI electronic ignitions system, Dyna 5 ohm coils, port and polish, K&N cone filters, MAC 4 into 1 exhaust, and rejetting. I plan on upgrading the rear shocks to dual rate twin spring springs on hydrolic dampers and replacing the front fork springs with progressive springs and instal imulators. Before it is all said and done the entire bike will be torn down and rebilt, with all new paint and hardware. Thanks for looking, and feel free to leave me feedback of any kind!