Hello,
I left a wee message in the introductions the other day. I thought I would create a build thread for my current project, a 1981 Yamaha XS850. Here's how it currently sits: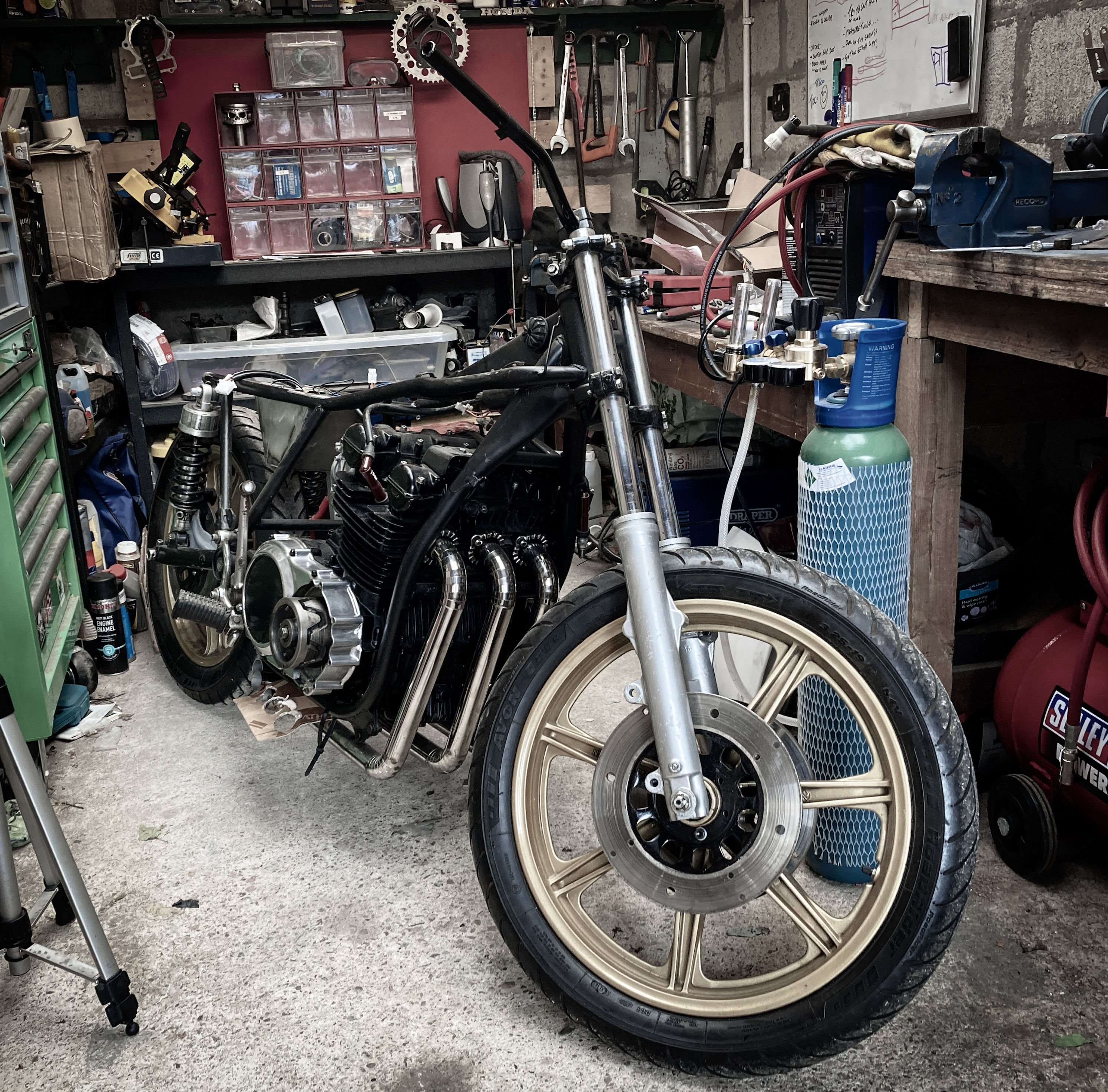 This bike is my second build, my first was a 1989 Yamaha tt600 I turned the retro cool up a little bit on: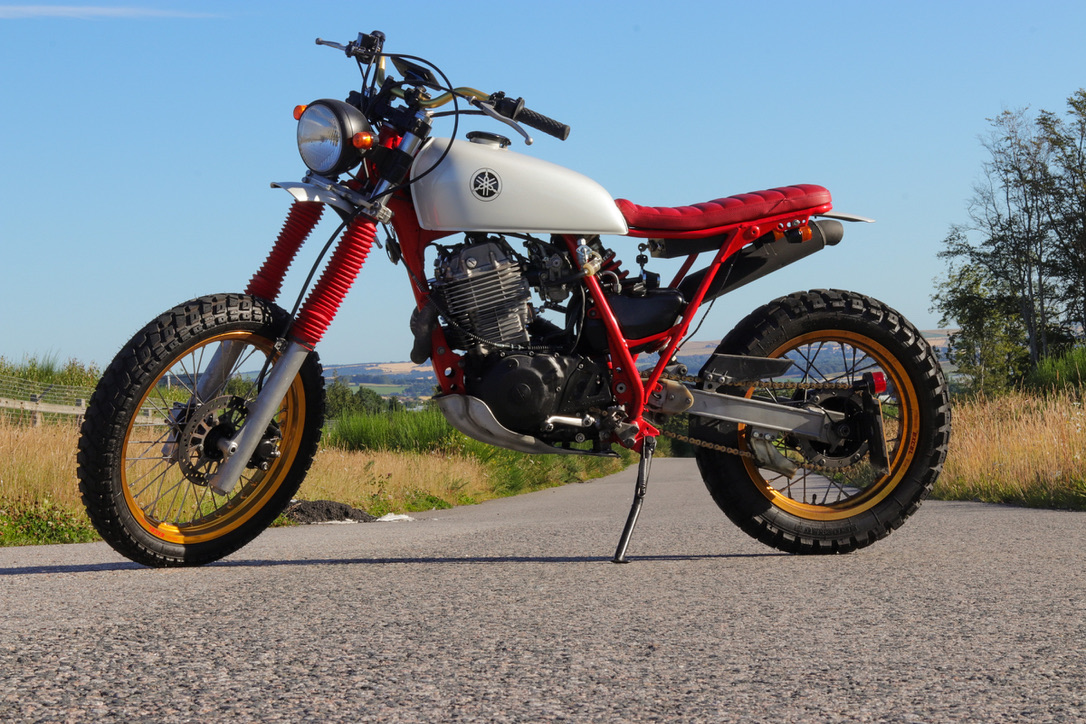 This bike taught me an absolute shitload but I knew I could do more. on the way back from exhibiting at the bike shed show 2019 in London, I had already most of the XS850 build planned in my head.
I quickly made a crudely drawn sketch of "Panther". I had a crazy idea to take inspiration from the black panther animal, all black and mean with subtle colours...Not quite a cafe racer (ouch my wirsts) but not quite a tracker, somewhere in between:
I wanted to use this bike to continue to learn new skills including more fabrication, learning how to tig weld, part design, carbon fibre use and anything else I wanted to use this platform for.
First big ticket item was the exhaust. Something I have always wanted to make. I purchased a TIG welder last year and was using it for many little projects around the house. I set my self a pretty ambitious goal of building a pie cut custom exhaust. I wanted to really open up the triple sound so designed a 3 into 3 system of slightly varying lengths to exit underneath the bike: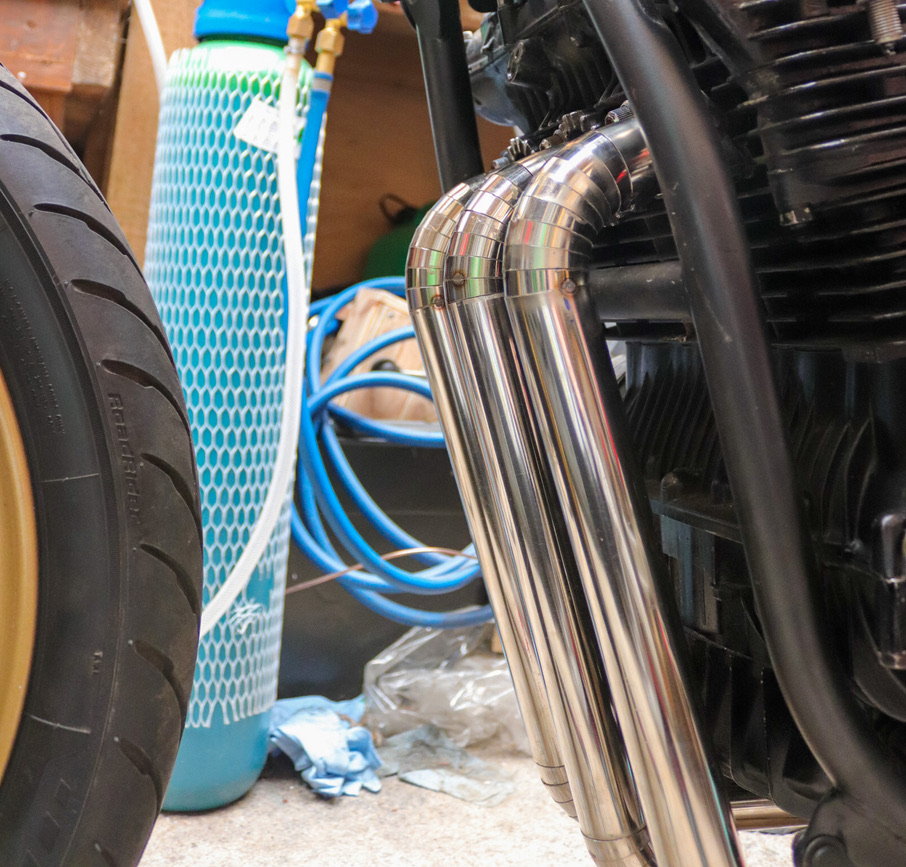 I recently got round to getting this fully welded together. First time welding stainless....first time welding pipe...I managed to get the settings dialled in and it was starting to look OK by the end.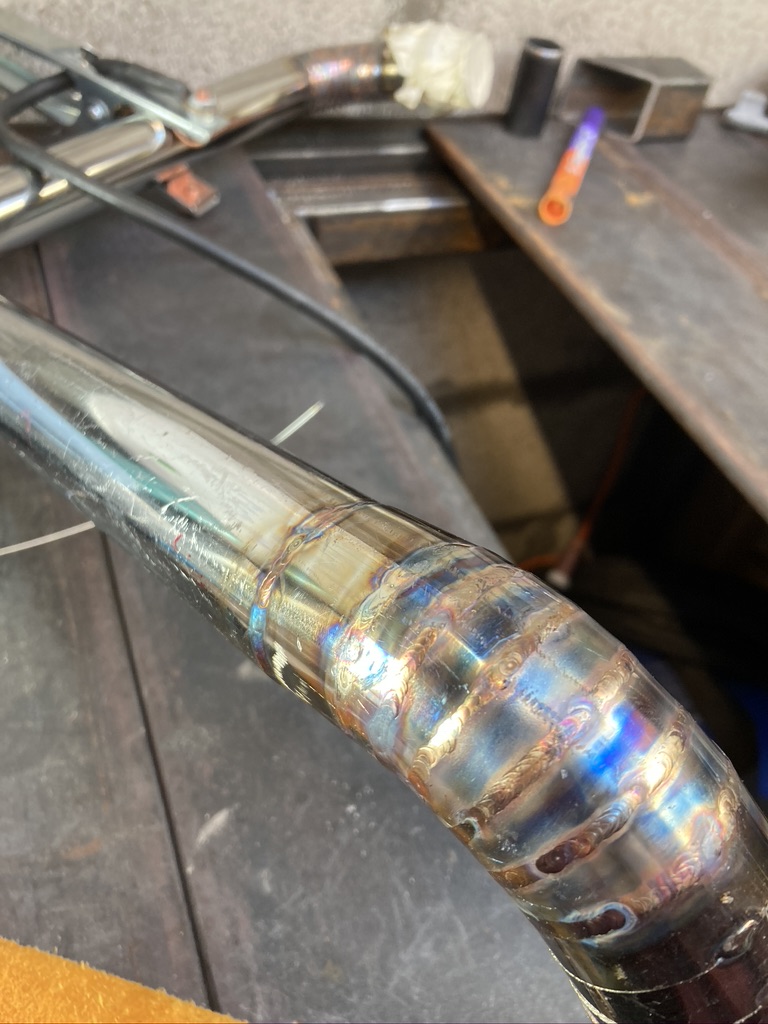 I made a pretty detailed youtube video series about my experiences and learnings, the latest video is here:
Once I get my camera plugged in I will share the pipes exiting underneath the bike. They are not perfect yet and need some adjustment.
Next on the list was to create a battery box that suited my needs, so i spent a bit of time trying to think what i wanted to store in it. This was initially made on CAD (As it was quite a complex shape) then i cut and bent out of sheet metal. This was my first time welding thin metal so it was a bit tough going....reckon after all the exhaust welding it would be a bit easier now!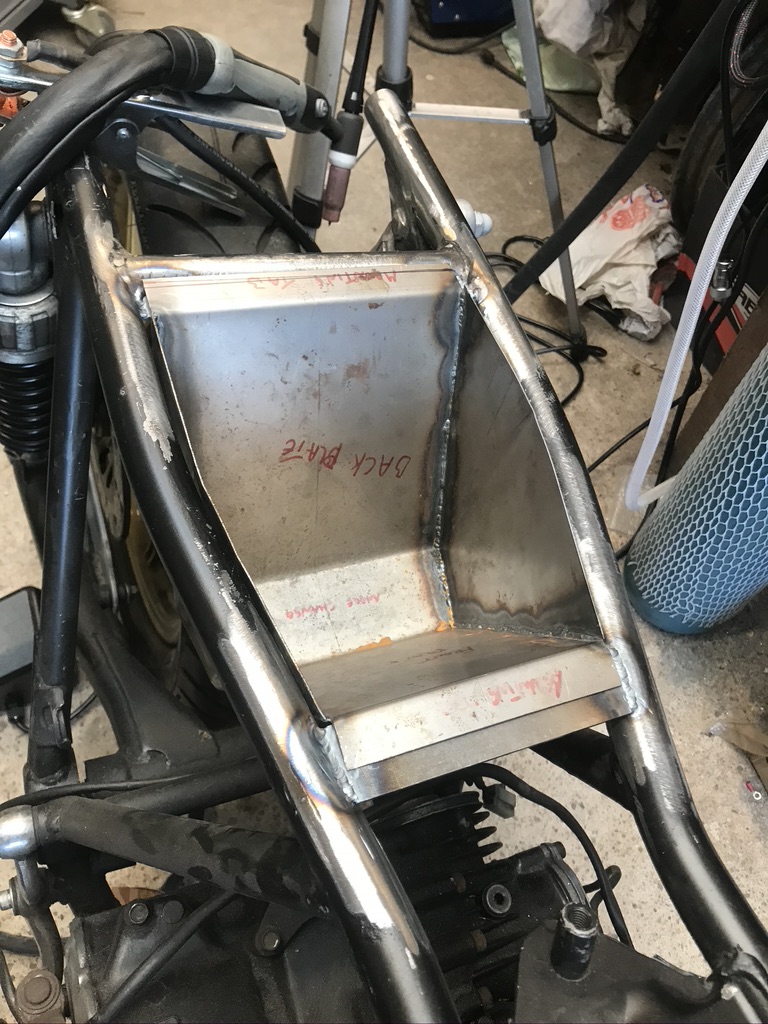 I will add some more pictures and updates in the coming days to bring me up to date (there's quite a lot to write up!)
Thanks
Struan
If I can figure how to upload video direct here, I can show you the bike running momentarily to hear the exhaust... it sounds great!