Weird Indy Kid
DTT BOTM WINNER
This is my first bike build, but ive been rebuilding 80s VWs for awhile now. I got burnt out working on my lastest VW project (an 82 Rabbit pickup turbo diesel) and got a bike which I have always wanted. Got a steal on 2 74 CB550s ($400) that have been sitting in a garage for 15 years.
I wanted someone affordable as its my first bike, and something that I obviously could customize. Ive been working on it about the last 3 weeks, so I'll catch anyone up who's curious.
Here when I first got them home.
Wanted to go for the Cafe look without spending to much money, so I took a body hammer and smashed in some knee indents, smoothed everything out with bondo. Ground out the badge brackets and leaded in the dents left behind.
Then Bobbed the font fender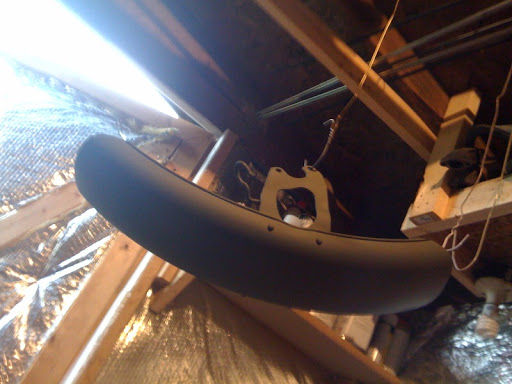 Put some Clubman bars on the bike and ran the wiring thought the bars (this took an ENTIRE DAY)
PAINT TIME! Decided to paint it Candy White to match the the VW that im currently working on. I think im going to build a bike bracket in the back of it so I can haul it around. Would look cool with them both matching at shows.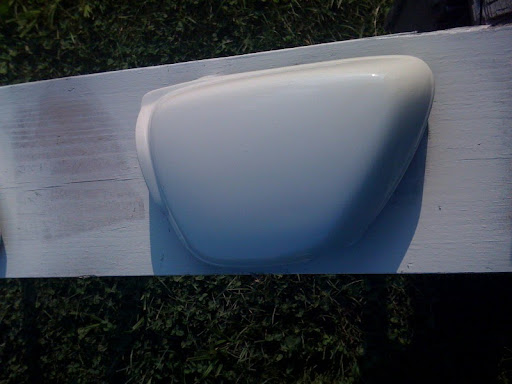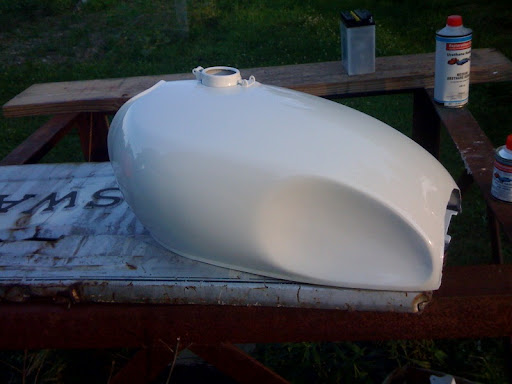 Touched it up with a black stripe and painted the knee indents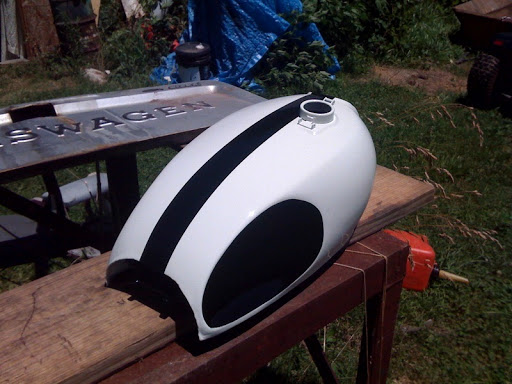 Put everything together!
Decided it needed some pinstripes along both sides of the main stripe, and outlined the side covers.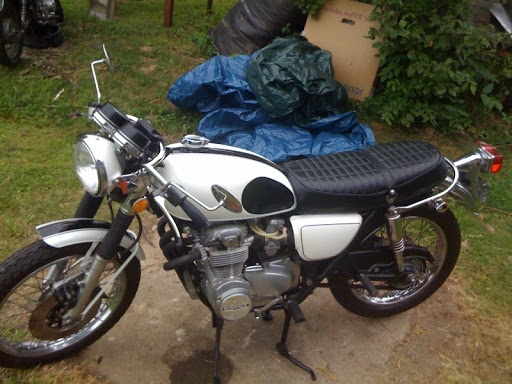 Ive got a Honda Decal that a friend designed for me that is currently being printed. It'll be black and put on the tank. I think once thats on there it really all be pulled together.