You only bear responsibility for your own actions
Got this from a friend. Pretty much original; missing the tail light, lots of dirt and rust, and "something broke" in the engine.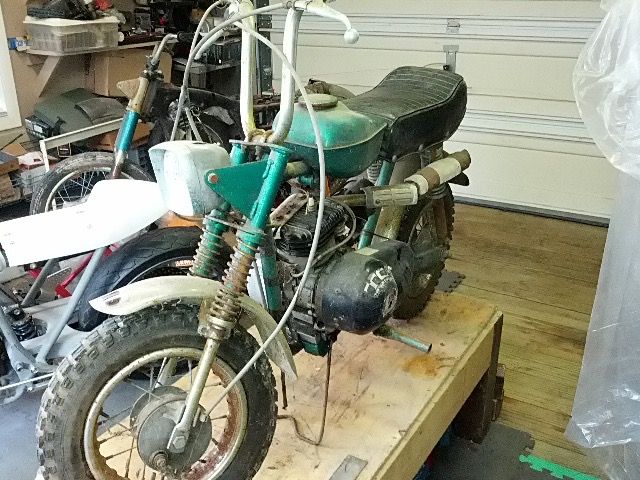 Pulled that 4hp powerhouse apart and found this. Yup. something broke. Guess I'd better pack this up and send it to that specialist at Ichiban Moto to fix for me. Hope he hasn't run out of JB Weld!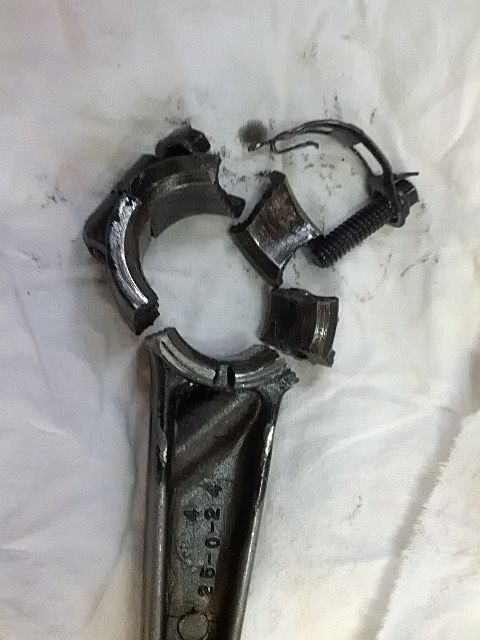 The first task was to make sure the original engine is more than just a boat anchor. Looks like all I need to get is a connecting rod and a gasket set, both have already been ordered. I don't want to spend the cash it would take to do a full restoration, but will stay as original as possible and make it pretty.

The white you can see around the exhaust pipe in the pix above is sheet asbestos somebody set up as a heat shield. ???