No Custom Title
DTT BOTM WINNER
Rachel is loving her scooter. Just needing something more.
Ted found this one close to him...went to check it out for me. Turns out it was JUNK! And the guy has been selling parts off while listed for sale on CL. AND still wouldnt budge on price.
Found this one near Hurco. The price just went stupid.
After 3 more days of hunting, this 1978 CM400A, Hawk, Hondamatic complete w clean title and original toolkit popped up on CL two hours from me.
Non-runner w no history. Its been through the hands of atleast 2 POs w intentions to cafe it. But neither got around to it.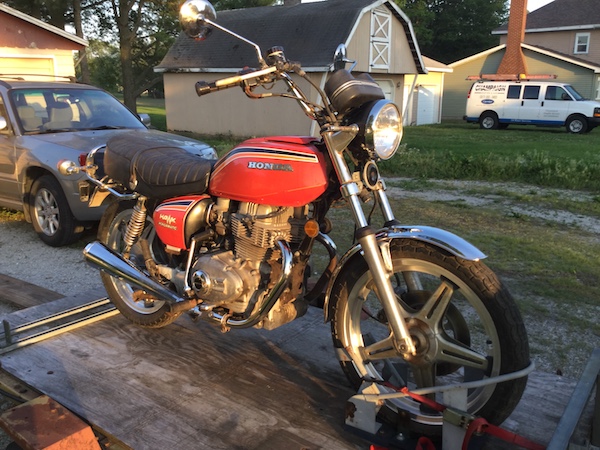 My plan is a nice, safe, stock set up.