Nick Ol' Eye
DTT BOTM WINNER
The ignition switch on the RV125 was missing when I got the bike. Since it is unobtainium, I grabbed one of the universal 4-wire EMGO replacements since I have used them on a few bikes and had good luck. I'm trying to figure out how to wire this up.
From what I can gain, with the OEM switch, position 1 turns on the ignition and aux power (horn, neutral light, etc) which is powered by the battery. Position 2 activates the lighting coil from the magneto to power the headlight and taillight.
The EMGO switch does have an off, I and II position but I believe Honda used position 2 as no ignition, lights only.
So I've been scratching my head on this one. Not sure if the best way is to make it so the ignition, headlight and taillight are all activated at the I position (effectively jumping the connections in the OEM ignition switch diagram).Do I need any kind of resistor if I jump those connections.
Any input appreciated. See pics below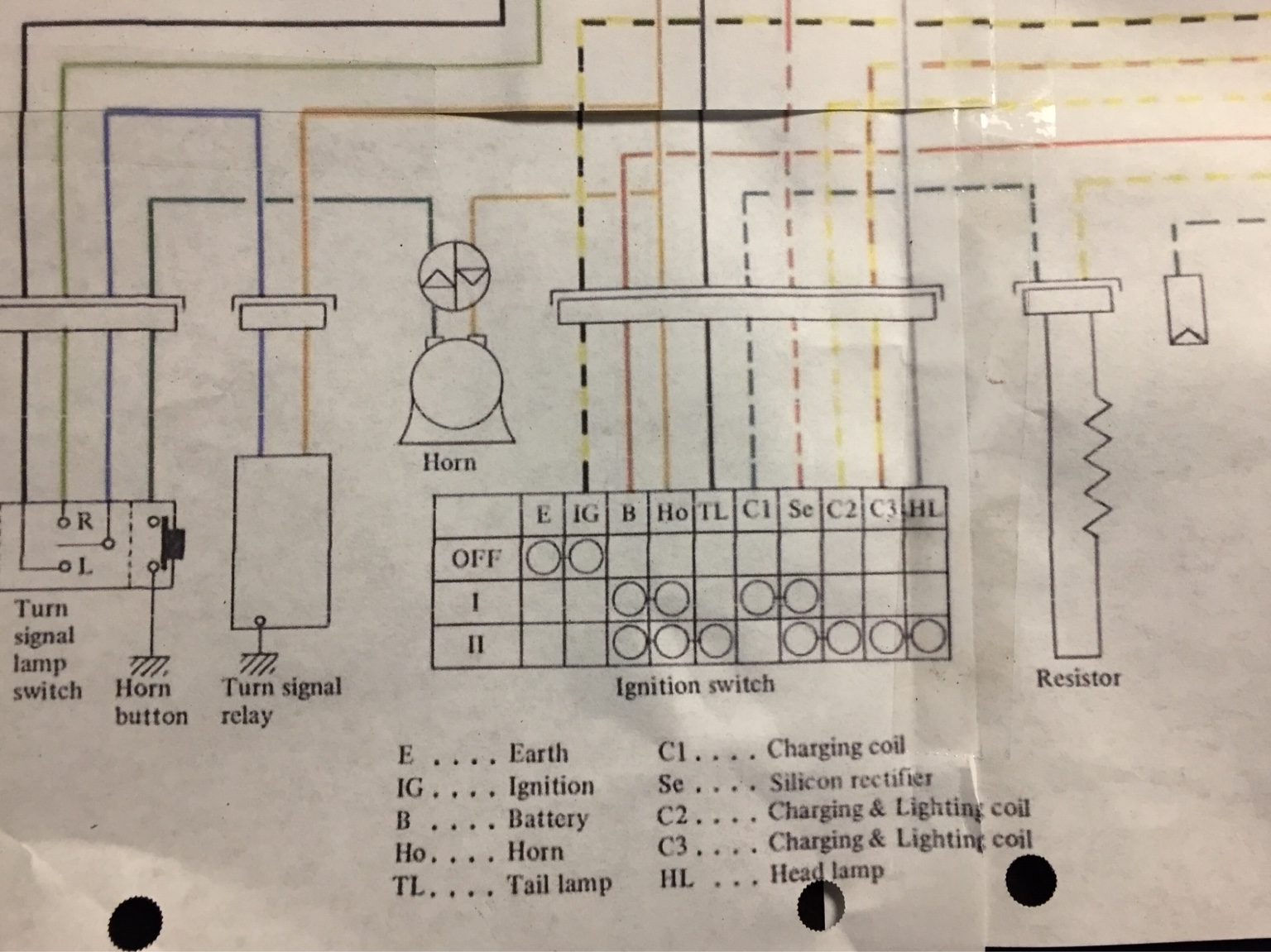 The ignition switch I'm using (has Honda red, black, brown and brown/white wires)