Oh the usual... I bowl, I drive around...
DTT SUPPORTER
DTT BOTM WINNER
I originally picked this bike up for a buddy, who vastly underestimated what it would cost to get this thing on the road. The PO did the usual dumb stuff, needless to say it did not run and alot of stuff needed attention. It also has no title. As as started working on it for my friend I fell in love with the looks of this engine, and when he decided it was too much of a financial obligation i bought it off him. Despite the engines external appearance it is squeaky clean inside, and when i checked the valve clearance everything was at optimal spec and it has great compression. I'm starting to think the odometer may be correct and that there is only 4500 miles on the motor. this is what i bought it as...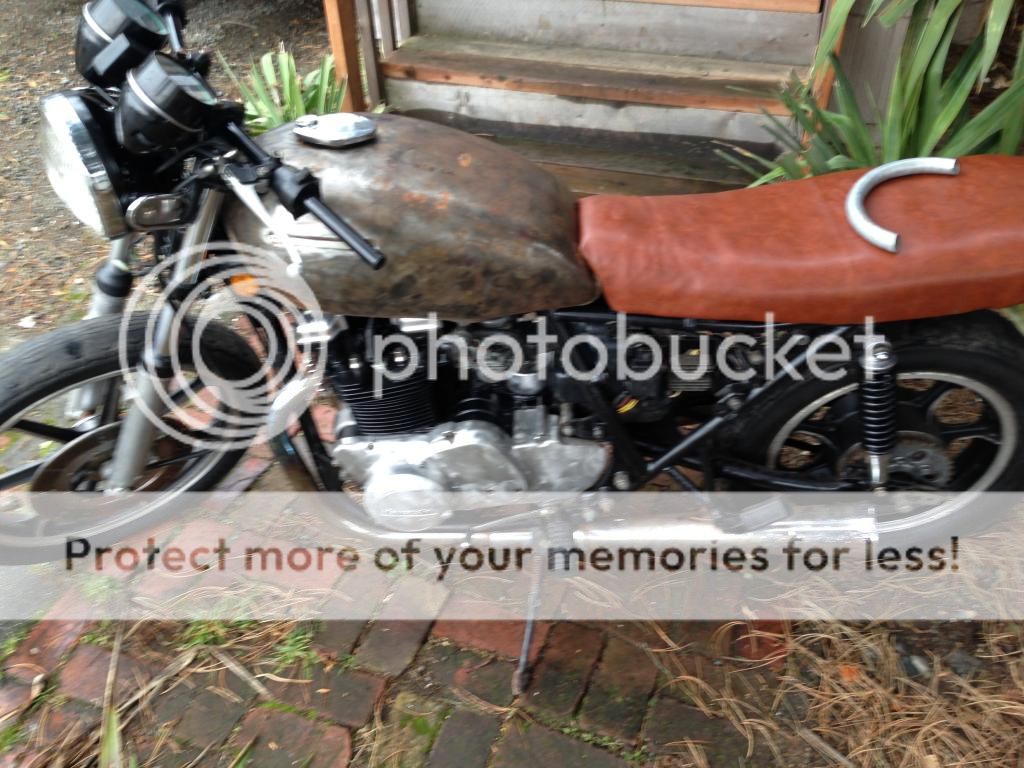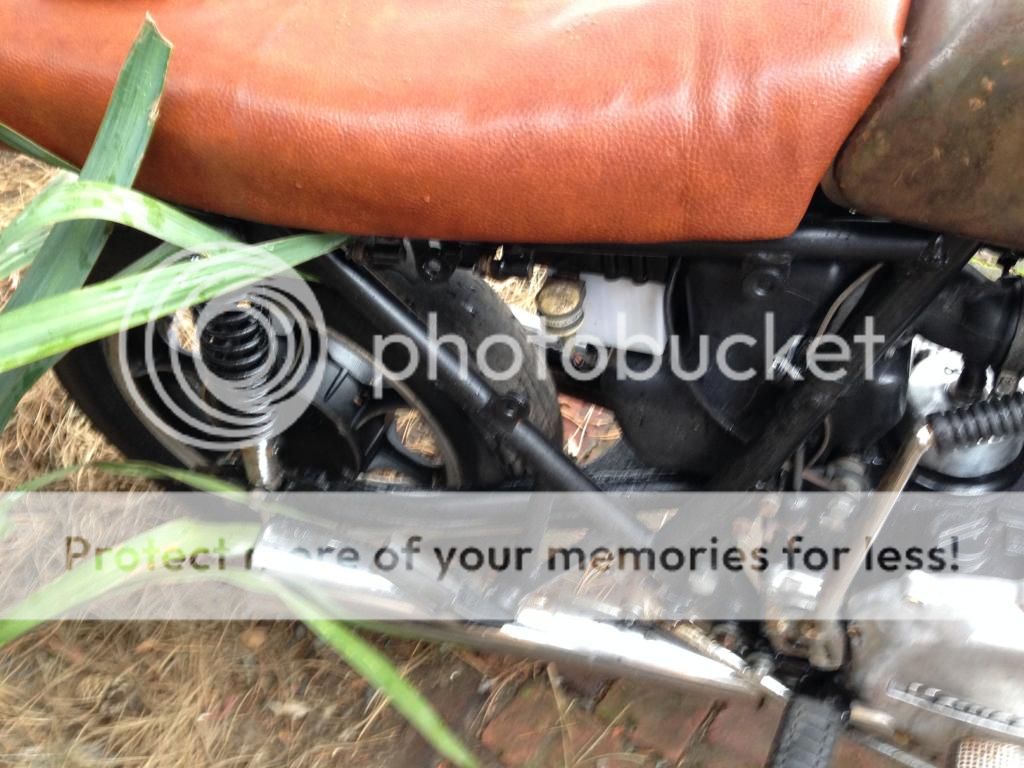 I know what some of you may be thinking, "Finish your damn kz1000 project first!". I am moving to california in a couple months and apparently registering a no title bike there is a nightmare, its not easy in Washington, however its pretty straight forward. So the plan is to fix what needs fixing, triage some of the stuff i want to do so I don't have to do it twice, get it inspected by the state patrol, and register it before I move so I can start the 3 year probationary period for the title.
Im getting pretty close to being ready for the inspection. I plan to use a lot of the parts that i originally intended to use on my kz1000 before that went a completely different direction. I'm gonna be doing it in a style that has been done to death; aka Go Takamine, Wrenchmonkess.... etc, i think it suits big twins well, and do some small performance mods. Also i want to do some of the stuff guys are doing on their kz1000's like bracing the frame and beefed up motor mounts. Down the road I'd like to send my cams out to megacycle for a regrind, do a port and polish, and get some hot carbs.
Parts i already have slated for use are:
New engine covers - the early twin style, the PO trashed the existing with a flap wheel.
KZ650 spoked wheels - lighter than the stock mags, rear bored out to take 20mm axle.
Avon Roadriders - in the factory sizes, 3.25x18 and 4.00x18
Aluminum Works shocks - these are setup for a kz1000 so likely will need to be revalved/ different springs, they are rebuildable
GS1100E swingarm - shortened to the stock 750 length
tarrozi fork brace
kz1000 forks - rebuilt with progressive springs
KZ1000 LTD fender
I got a chinese TIG welder a couple months ago and have been welding like its a part time job to practice up. Turns out my buddy is not only a great welder he's an excellent teacher, so I have picked it up pretty quick. I'm proud to say I have done all the fabrication on this bike, except the aluminum work on the swing-arm, don't have much practice with aluminum yet.
Ill let the pics do the talking from here