I've got a slight interest in a certain Italian brand...
My first one, a 1991 907ie, shown at Mid-Ohio in 2005. Just the 907 is mine, though I have lusted after a Superlight from the first day I saw one.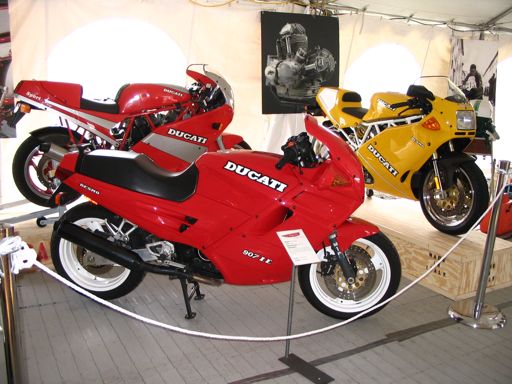 I haven't got any decent pics of this one online. It's the bike that destroyed my interest in new bikes for about ten years. It made me realize I'm not worthy so I switched to vintage bikes. 2000 996
My first bevel Ducati, this is an "after" shot following a 3+ year rebuild. 1974 750GT
My second bevel Ducati project, the mighty 160 shown in my avatar. Another multiyear rebuild. Started out as a '66 Monza Jr.
Current bevel project, it's been in process for a lot of years. Started life as a '66 250 Monza
The bike that brought me back into the modern age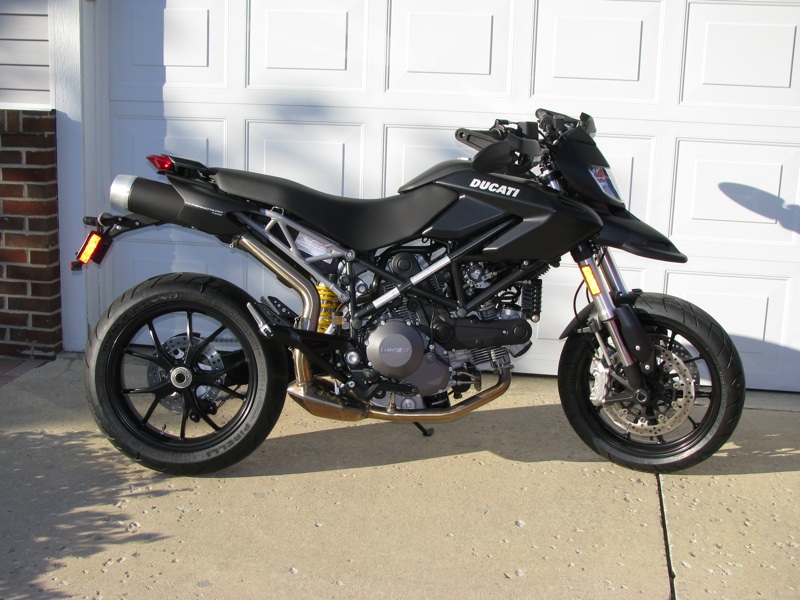 And the top secret, long dormant, built mostly from spare parts project. My response to the over tired, over powered, oversized, overweight, underbraked choppers that were popular a couple years back. This is a very early mock up, it'll have fenders and many details will change... assuming I ever finish it, which is questionable at this point.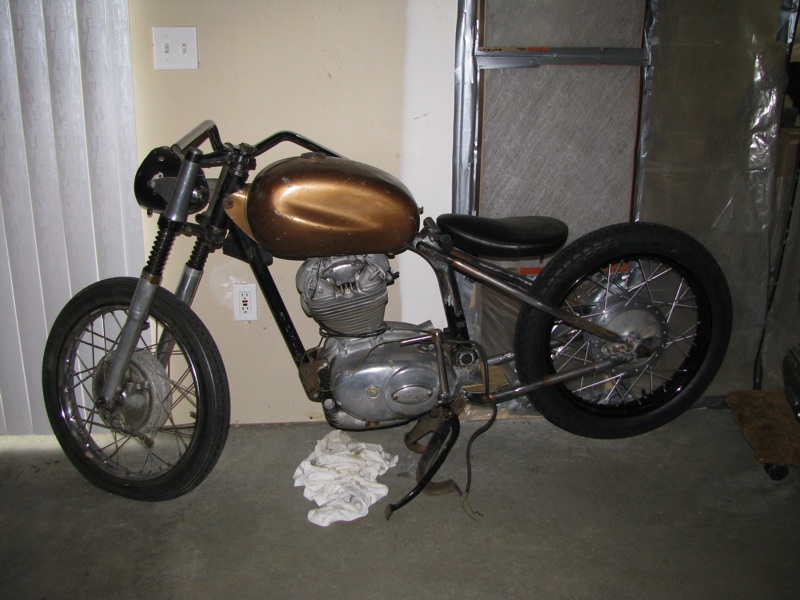 Here's the '97 900ss/sp I sold to buy the Hyper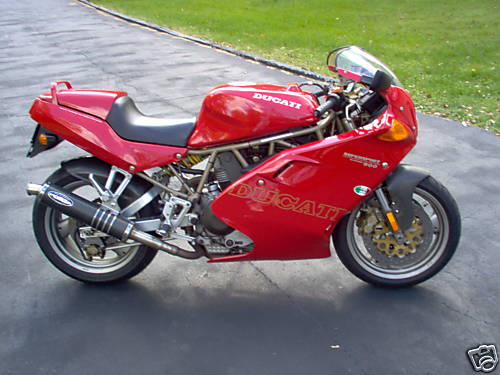 And the '95 900ss/cr I sold to buy the 996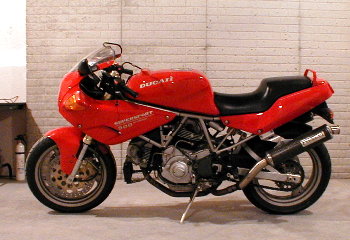 Strange that the 900ss is probably my favorite Ducati, yet it's the only model Ducati I've ever sold! I've sold every Japanese bike I've ever owned though. Hmmm...