I decided this past weekend that I would do a seriously cleaning and rebuild of my carburetors. I heard from other forums of the wonders of simple green. 50% water, 50% Simple Green, 24 hours and your carbs will look like new....or that's what they said.
All my castings came out blackened. Oxidized to all hell I presume. It's maybe not so easy to see the effects in these pictures, but just to give you an idea.
Before, it looked like this. A little corrosion, dirt, etc.
And after the soak: They are blackened, the surface is rougher.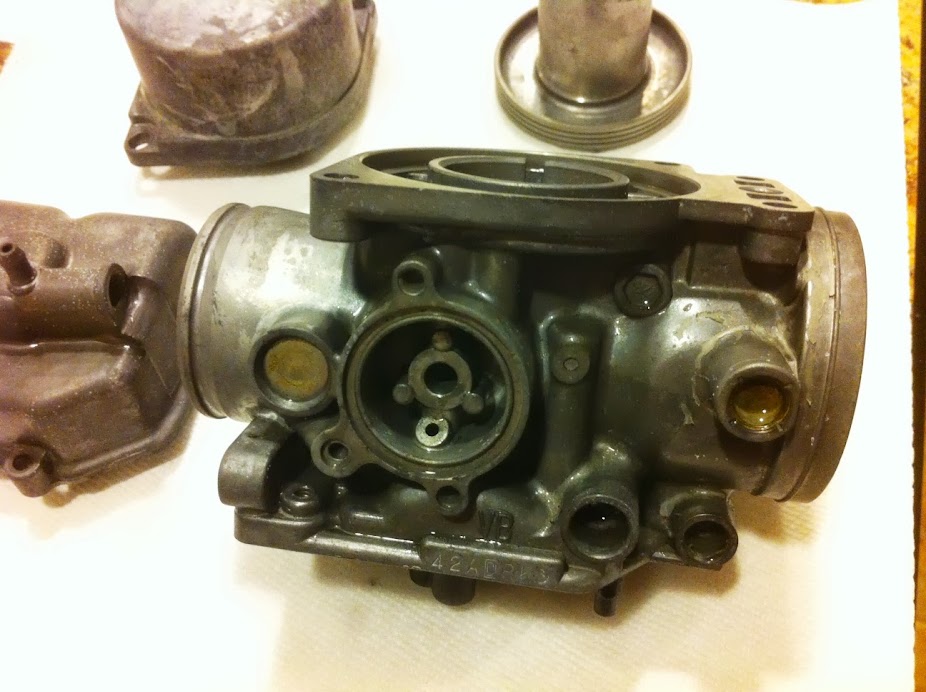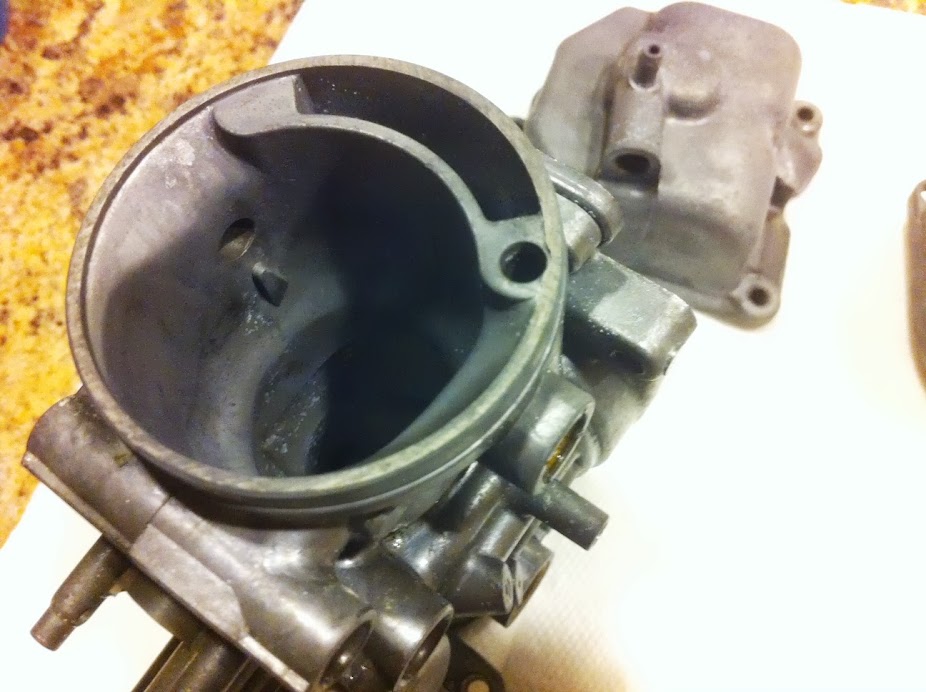 So here is my question to you all, what can I do now? From what I gather, I can soda blast it, I can spend a month polishing it, and I can throw it away. Is the carburetor ruined? Can I reasonably savage my poor carb from my ignorance?