Dolor est Magister Optimus
DTT BOTM WINNER
I don't have Levi's mad welding skills... so I cheated.
I had been on the lookout for one of these to pop up, as they tend to do on occasion. I scored this freebie from work this past Thursday...
It's previous life was holding up a Miller 500 welder. Customer damaged the unit when they hit it with a forklift. Welder was sold for parts, so the trailer would generally get scrapped. I got to it before it made it to the dumpster.
Swapped on a better set of wheels/tires from another scrap unit...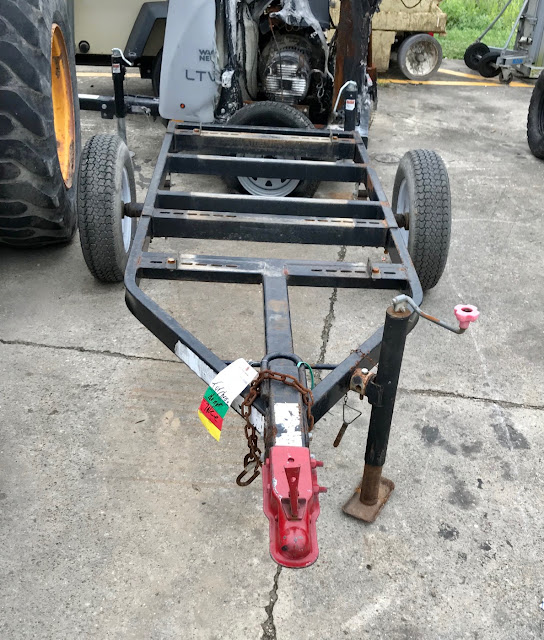 But it turns out the axle spindle was bent in the collision. No worries though, scored a brand new freebie axle
Drug it home today.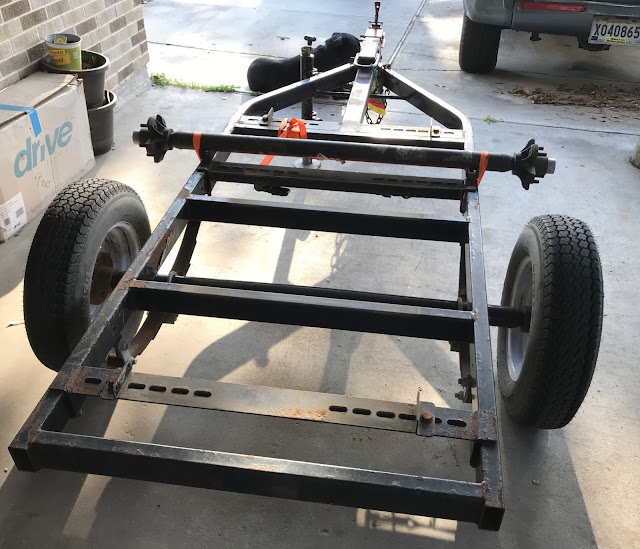 Gotta get it wired for lights/inspected/registered first. Then it'll get a wood deck and wheel chock provisions. It'll have the ability to be used as a small utility trailer, but it's main use will likely be as a single bike hauler.
This is the "new" wheels/tires.
Wheels/tires don't generally see much wear, as the welders are more often transported on the deck of the truck rather than towed. I do need to check the date code though, to make sure they haven't aged out.
Stay tuned for updates.