Finally getting a build thread started... Go, me!
I picked up a '71 CB350 from my buddy Travis (thompsonmx100). It's not running... Needs battery, carbs, wiring harness, controls, etc. It needs pretty much everything-- exactly what I wanted!
My plan is to turn my little disaster into a pretty bobber. Since I'm a shortie, lower profile bikes appeal to me greatly. I will lower the forks and trade out to shorter shocks. Rough riding isn't on my agenda, so I'm not very concerned about it sitting lower.
It currently has CL pipes on it, which I wasn't too crazy about to begin with (yes, I know that's not the popular idea), but they are growing on me, so I think I'll likely stick with them. At least for now.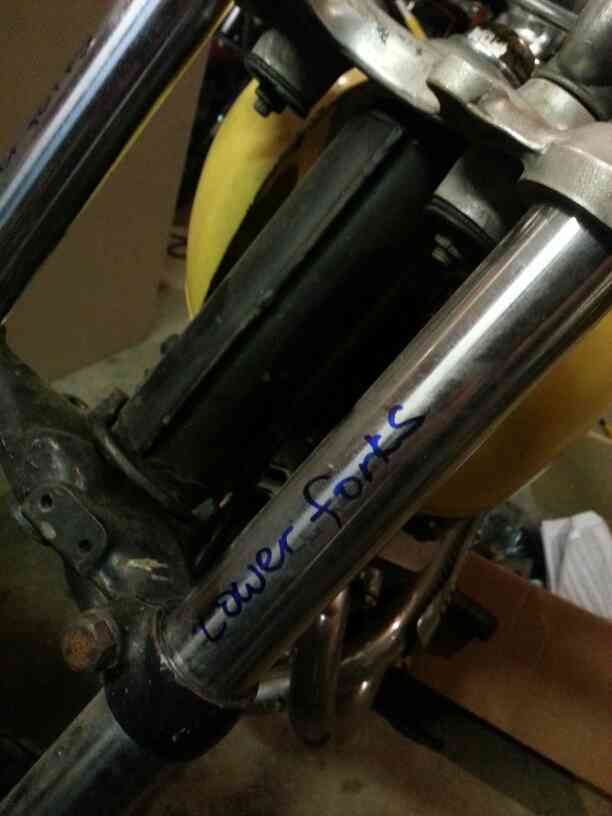 Short break with Mr. E.
The seat pan was awful (handmade and stick welded onto the bare frame), definitely doesn't suit my goal, so decided to get rid of it and start fresh.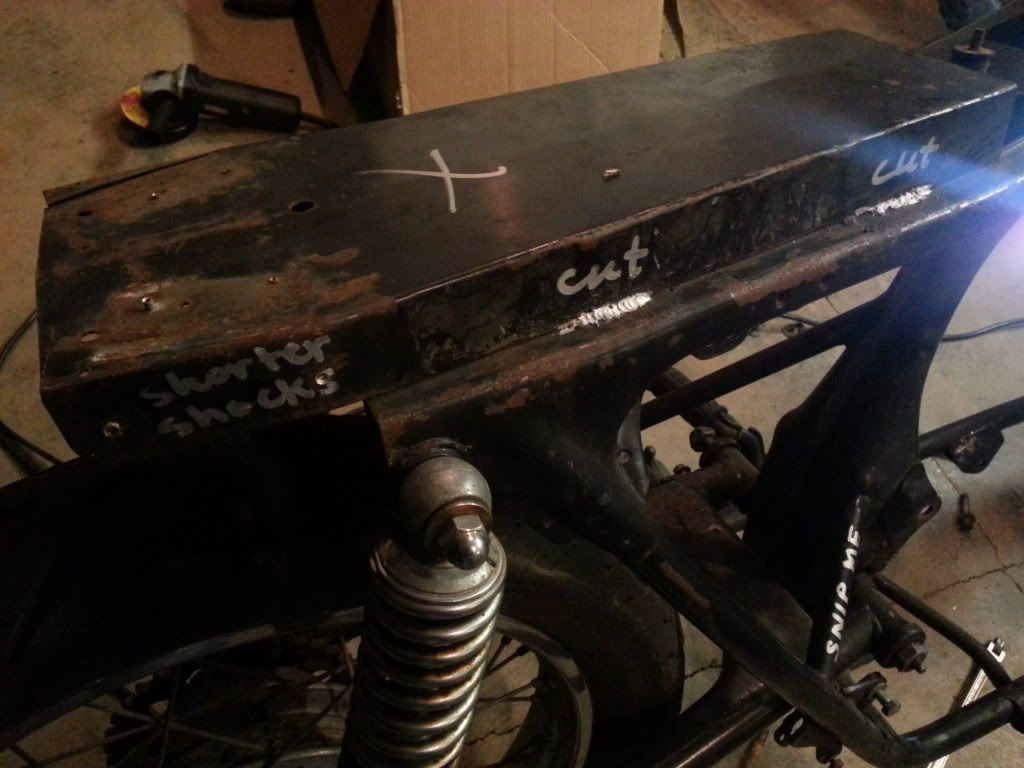 Of course... since it was welded on, I got to play with fire.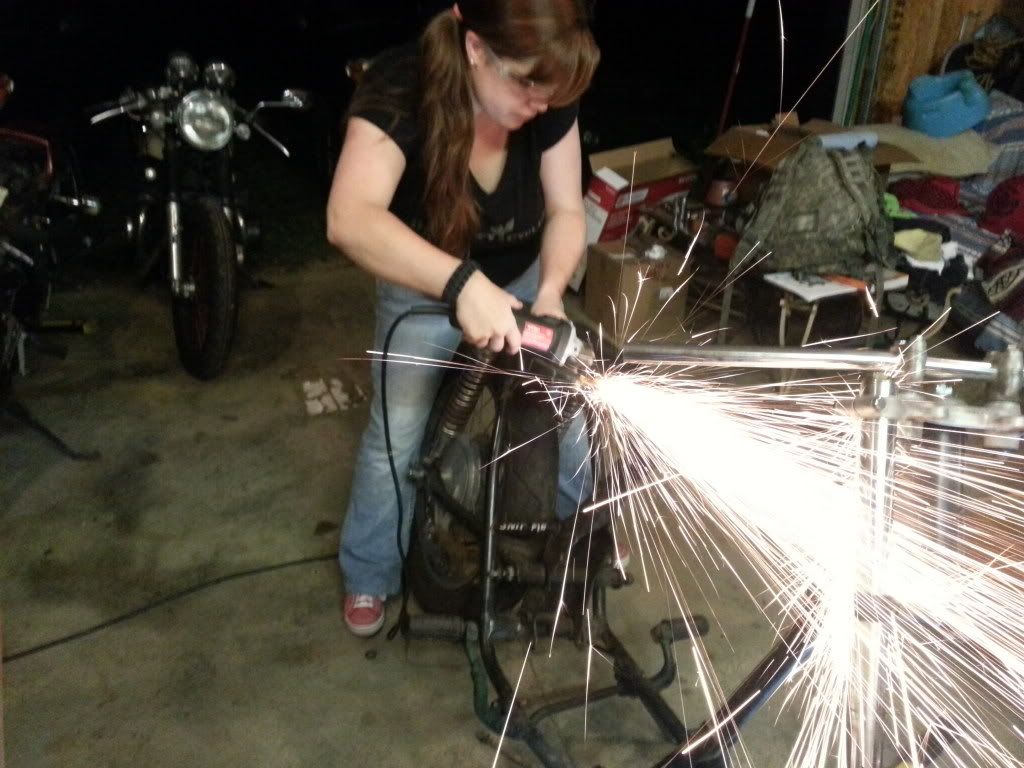 Victory is mine.
End of night #1...