This is the starting point, an '84 48T frame, a 2j4 engine that was taken apart for unknown reasons, a pair of 18" spoked wheels, no seat, tank, forks or shocks, but a few boxes of old dirty bolts and bits.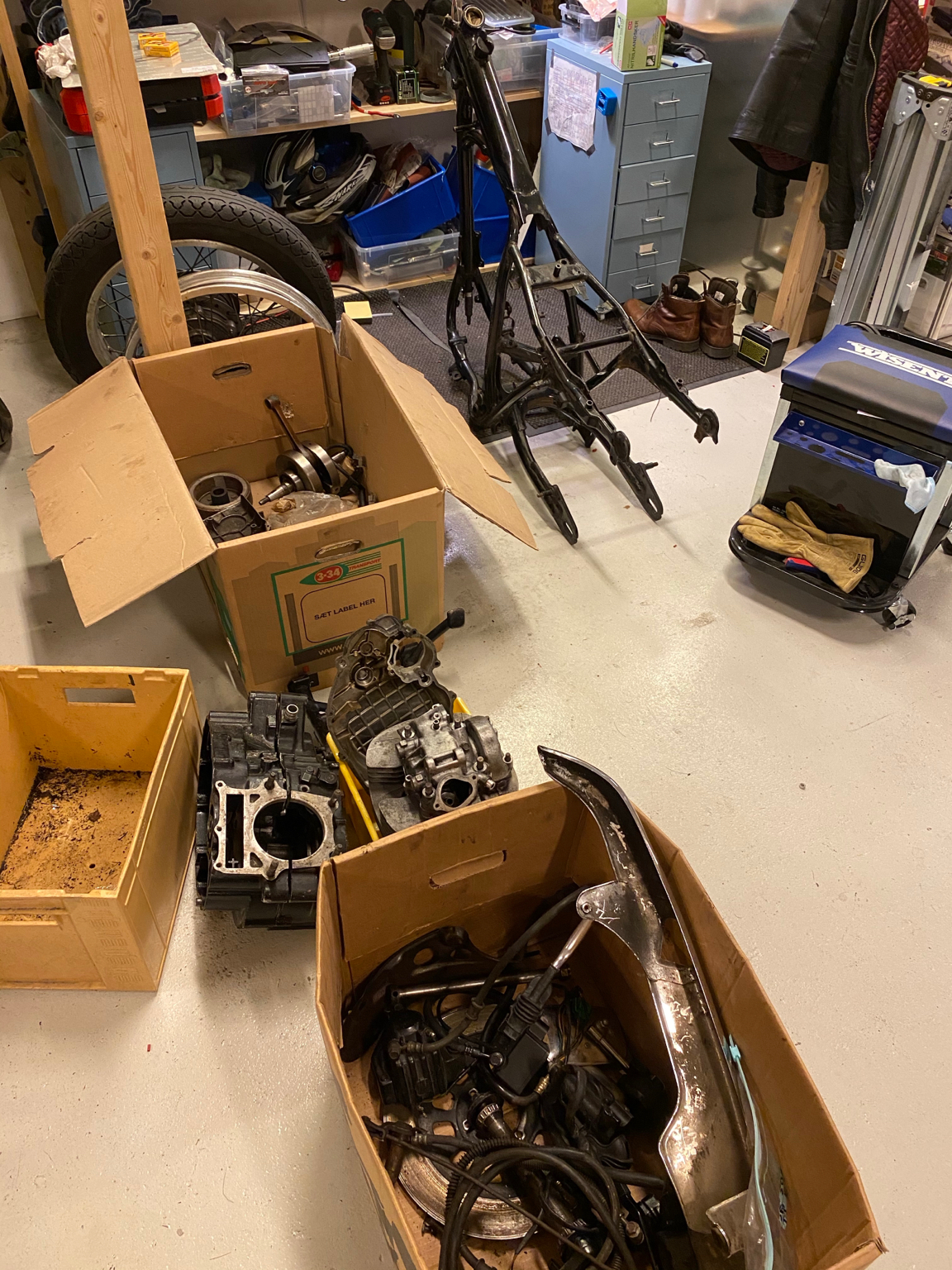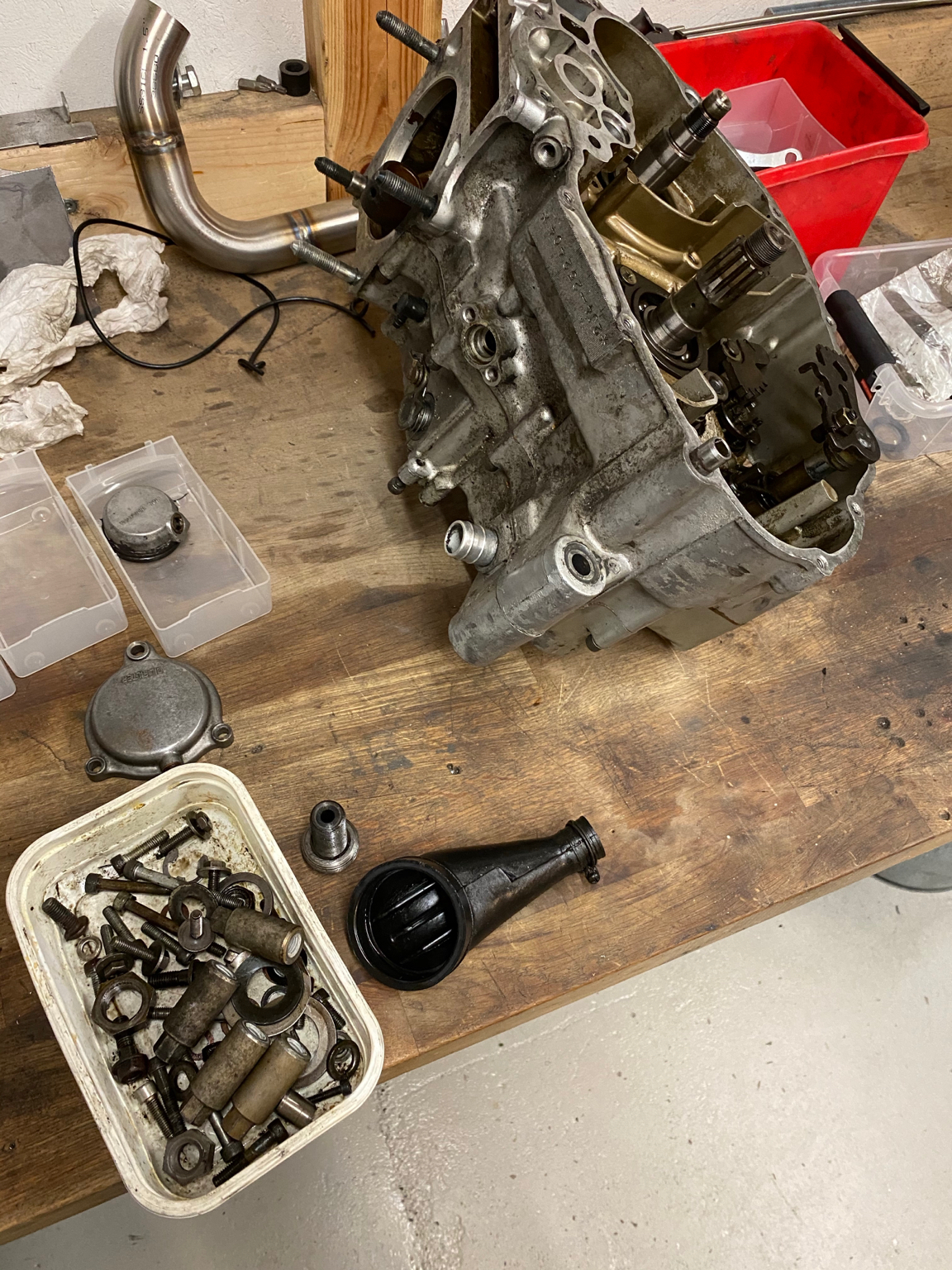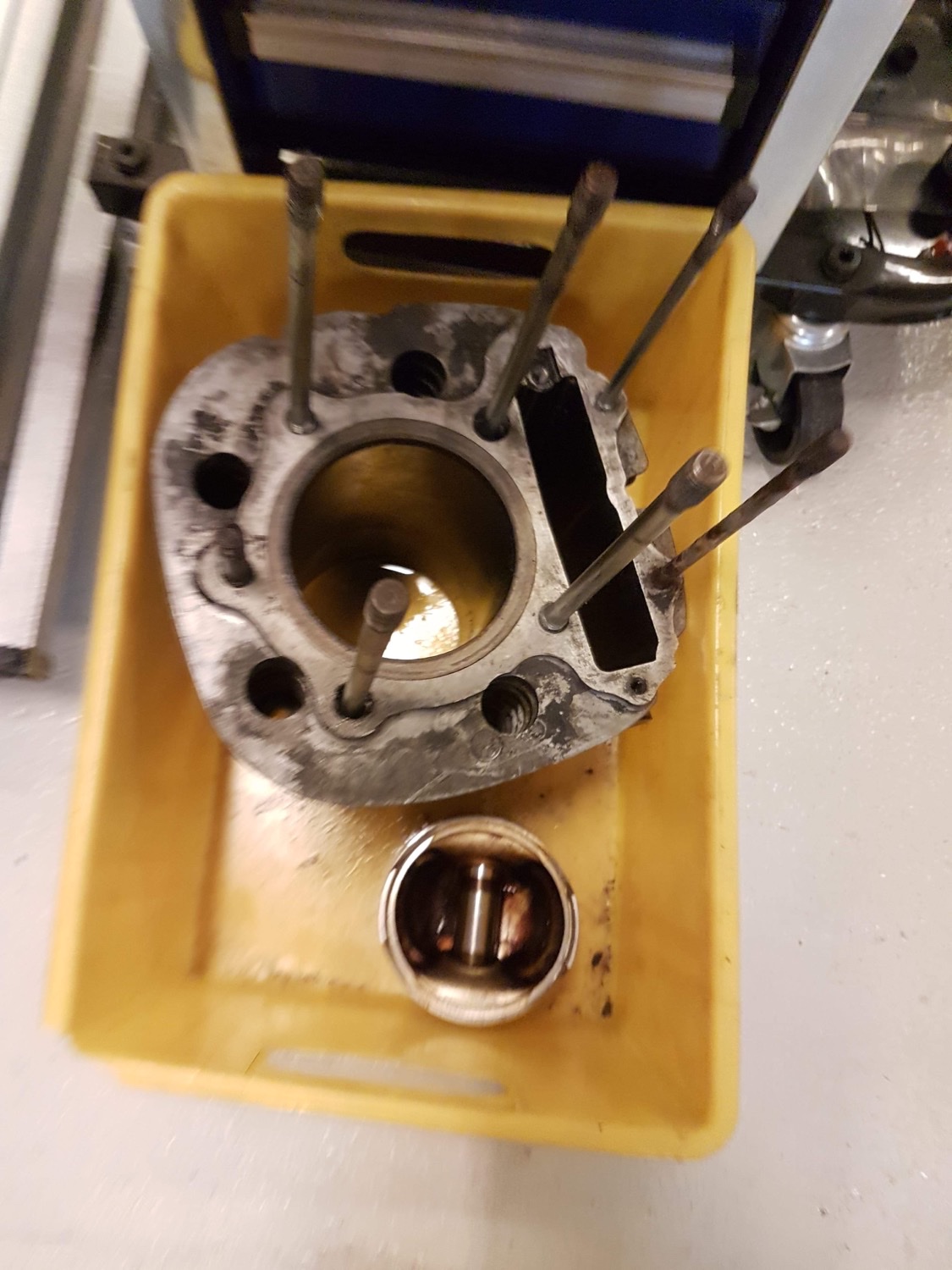 First goals are to get the engine sorted and a rolling chassis.
I split the rest of the engine and dropped the cases, cylinder and head off for vapor blasting. I found a cracked valve guide so that certainly needs to be replaced and the kickstart ratchet stop had broken like they do, other than that the engine seems to look ok.
I'll have the cylinder bored and honed anyway and got a new 90mm wössner piston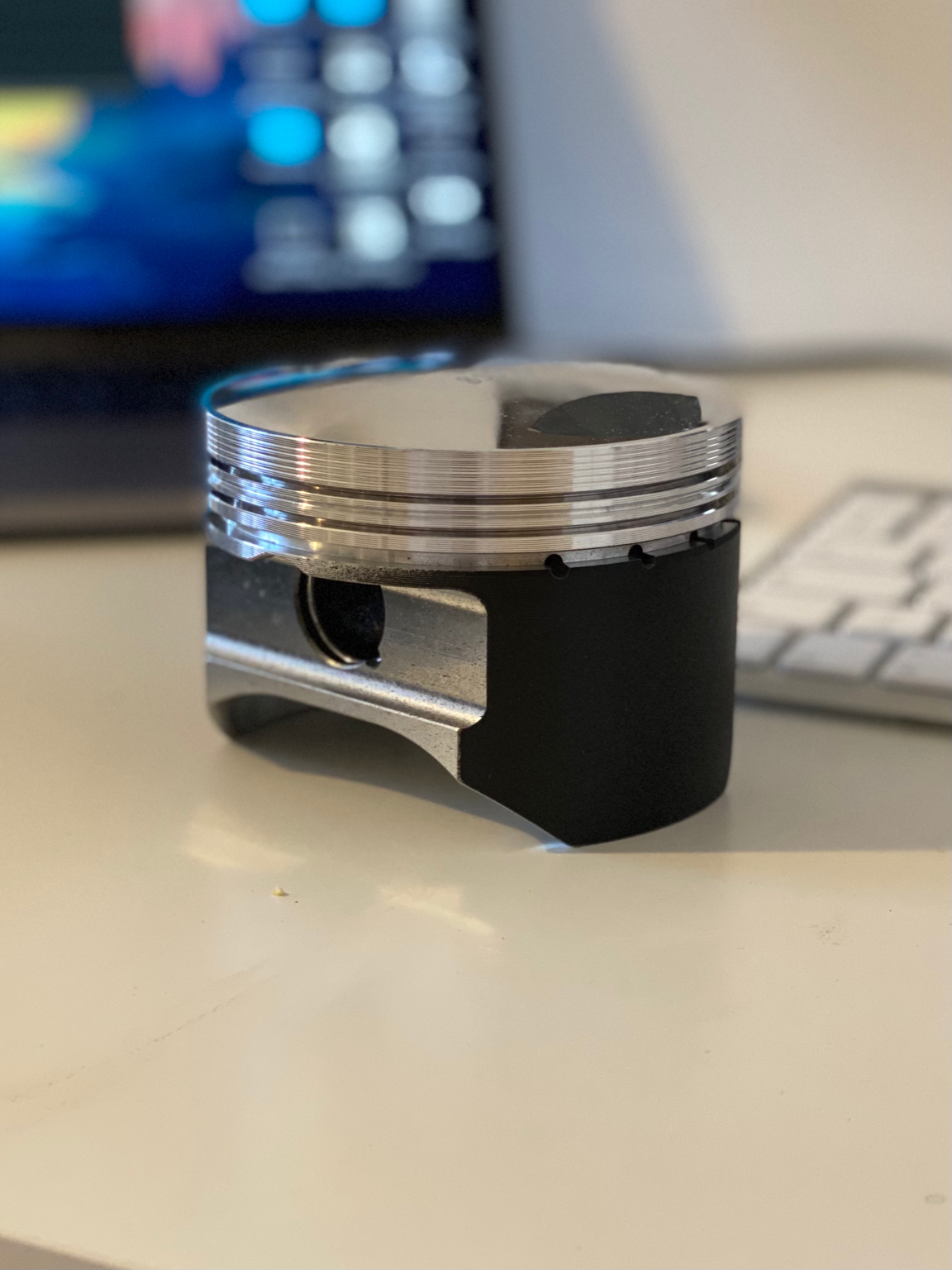 Unfortunately I also received a bag of broken rings, so currently waiting for a replacement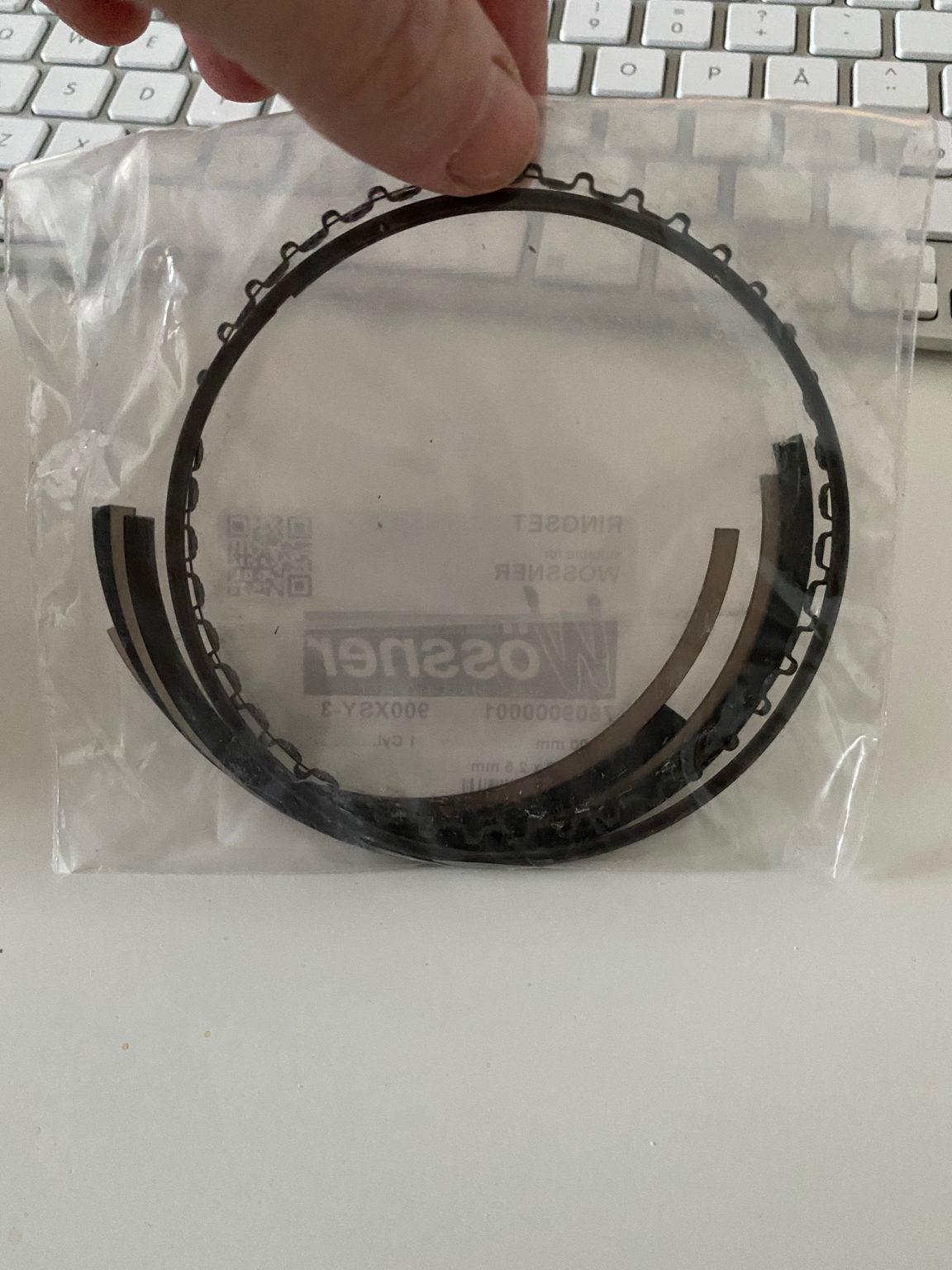 Sent from my iPhone using
DO THE TON
Last edited: