If you think about it, what even is a cafe racer? A fun, fast, light motorcycle for ripping around the city? Thats what this is going to be. Its gunna get lowered a little, but I wanted to start with a platform that would sit higher because I'm too tall for those little old japanese bikes...
Anyway, It's a 1983. Its in better shape than the pictures suggest. Engine was clean and kicked 160 PSI. Started in one kick and some starting spray. The lady I got it from was too small to kick start it, which is why she wanted it gone. Lucky me!
My main goal with this bike was to have a lightweight, fun commuter that I can do a little bit of gravel/light trail riding. Long-term, my wife and I want to move into a sprinter van, and this could ride on the back of the sprinter van with us cuz its so light! I've always wanted a dirtbike of sorts because they usually have larger
wheels
and sit a little taller. I was nervous about getting it plated and registered for the street, since that's going to be most of my usage. It turns out the Vin number wasn't registered, so I was able to get it plated and registered for $78! Plus, insurance is only $9 a month
I'm hoping to spend some time and make this thing a super sweet around towner. Unfortunately it's only a 250, so I don't think it's ever going to be my only motorcycle. But still! My goal is to have something that I'm super proud of and love to ride and look at, and be able to do lots of exploring on varied surfaces. Kinda dig the cafe with a bit of scrambler look so I'm shooting toward that. Street scrambler? Dirt Cafe? Current plan is to get a headlight, taillight, more street tires for it and ride the crap out of it this fall, to see what works well and what needs to be rebuilt. Then, over the winter I'll go through everything with a fine tooth comb. This thing is absolutely nothing special... but its fun to call it my own.
I like taking pictures of stuff, so I'm just planning on posting pictures and documenting my build status here, feel free to offer advice, suggestion, etc. This way I can keep track of my skills (or probably lack thereof
. But Im really excited to learn and try my hand at fabricating stuff!
Thanks for reading!
View attachment 220249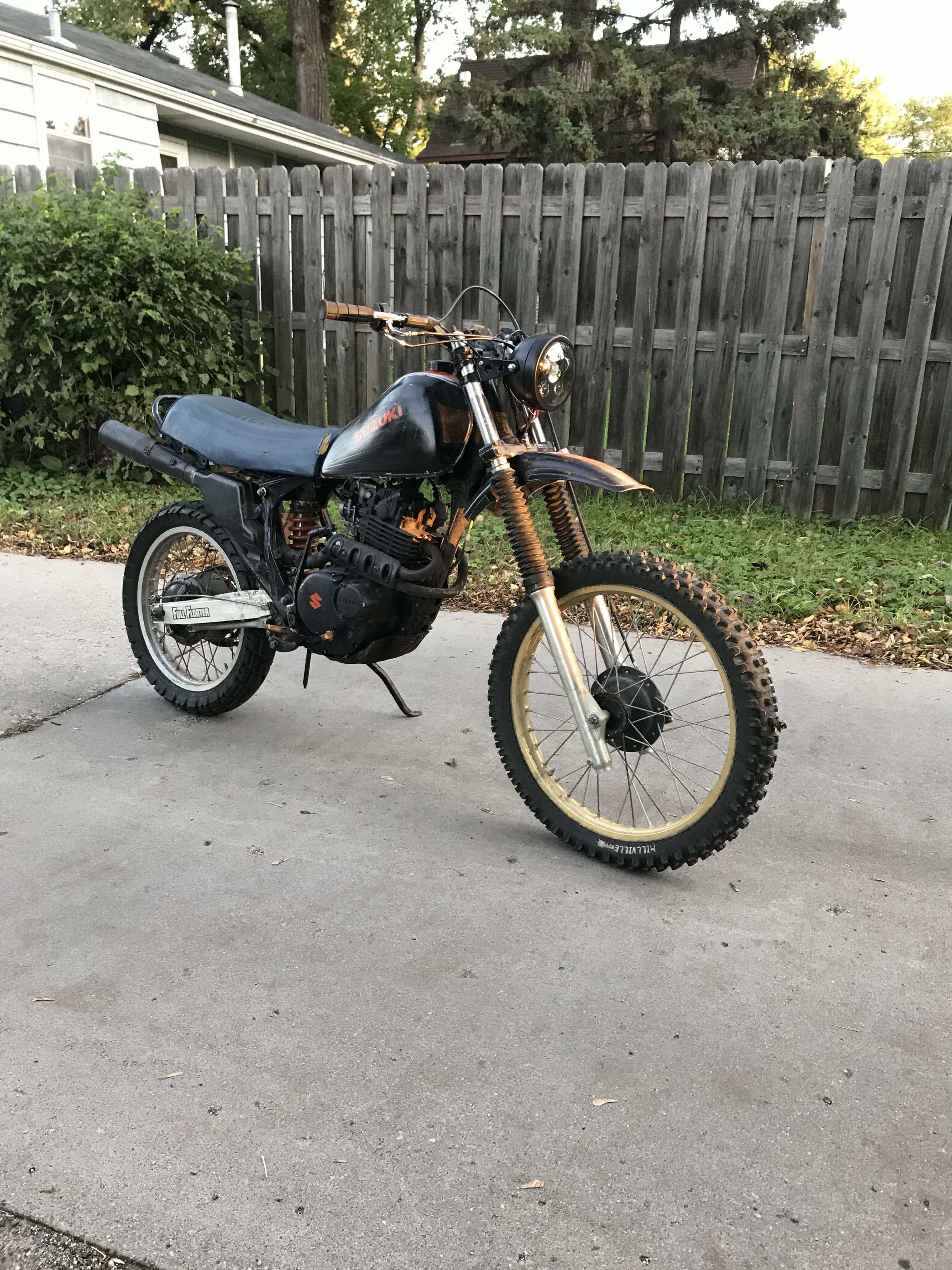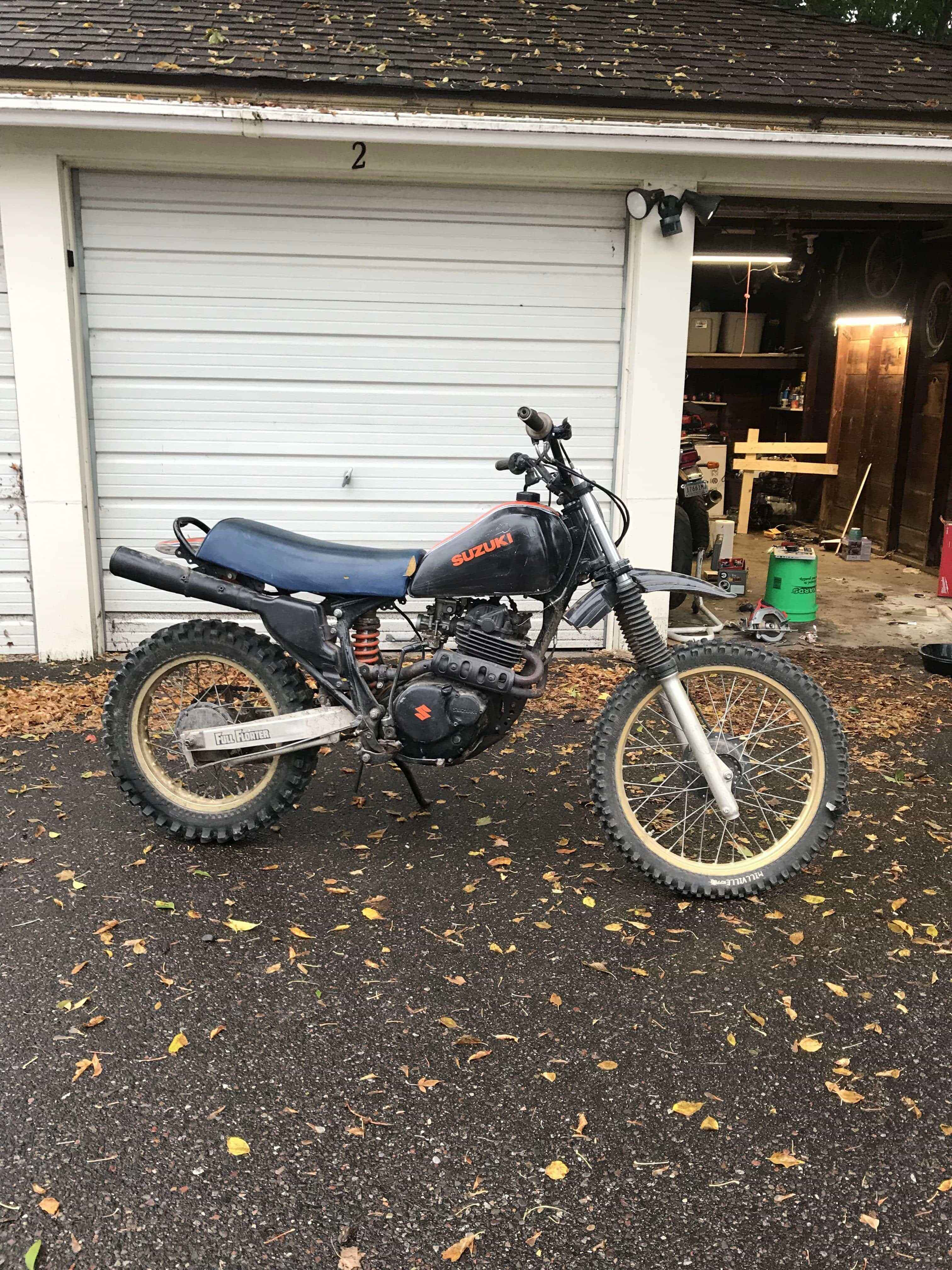 Last edited by a moderator: