Coming along. Still need to clean up a few things and mount + wire the rear brake light.
Notice the starting fluid. Ran out of gas, and had a no start situation. Flooded it bad trying to start it. Tried starting fluid. Pulled plug and saw very weak/no spark. My mind spiraled and I figured this was the end, I'd need to re-wire it, to get an impossible to find CDI box, etc. But then I thought "Hey, might as well try a new spark plug". Fired up strait away, first kick... So yeah, apparently I suck at working on motorcycles
Finally got the front caliper mount done. It's pretty ugly as of now, this is hopefully temporary. Would like to make something a little prettier again now that I know this works. I ended up getting a front brake from a Ninja, and found a stainless steel brake line on clearance. Was easy enough to bleed and set it all up, the front end stiffness and braking has definitely improved!
Also found some cheap fork guards. Not 100% sure if I love the look, but we'll see. They were cheap! Just gotta get some hardware.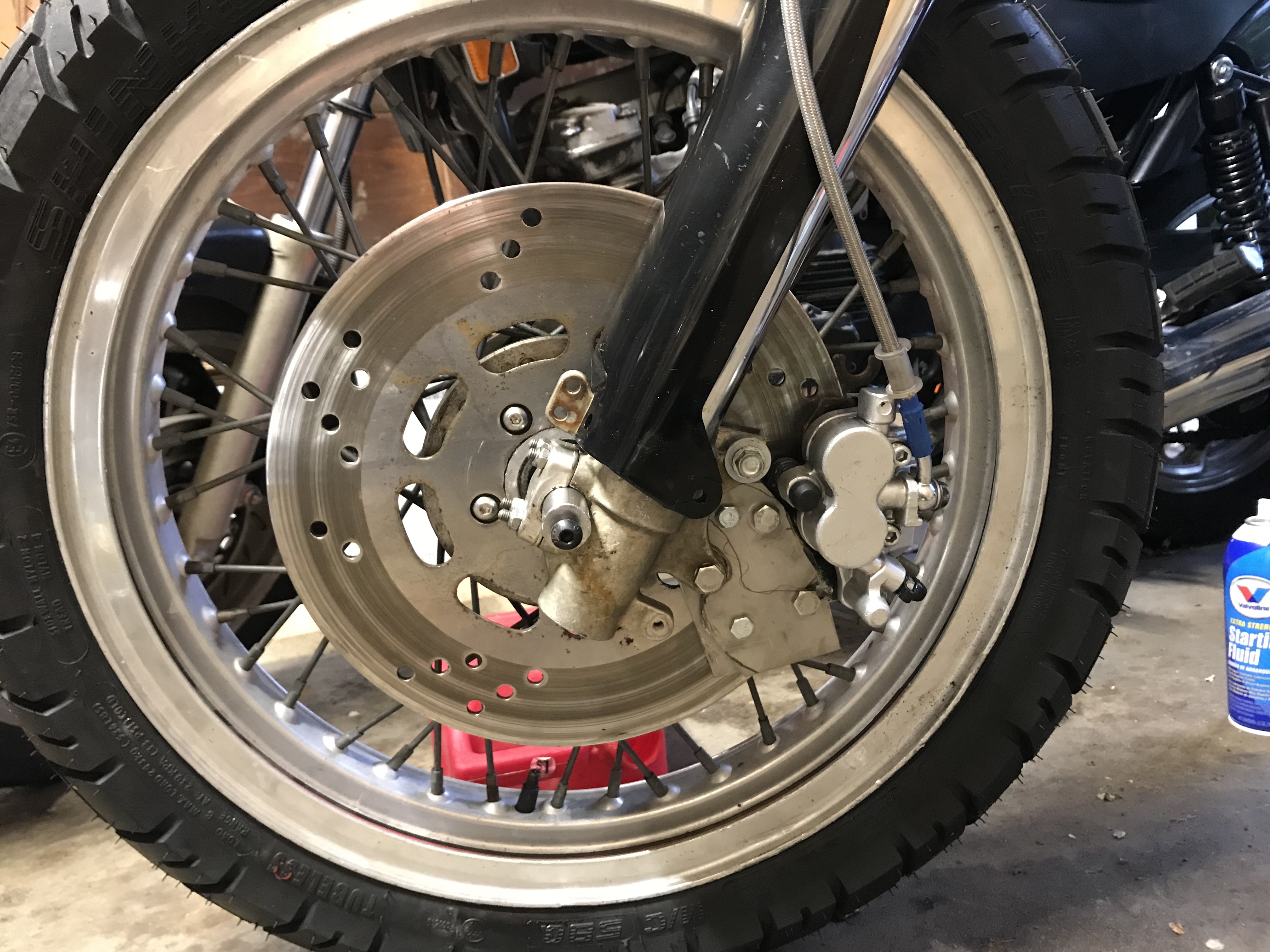 Here is the mounting for the front axle. That bolt is threaded onto the axle and preloads the bearings in the wheel. Again, wicked ugly. But it was the only washer and bolt I had at the moment. Will work fine for testing and making sure I have it all put together correctly!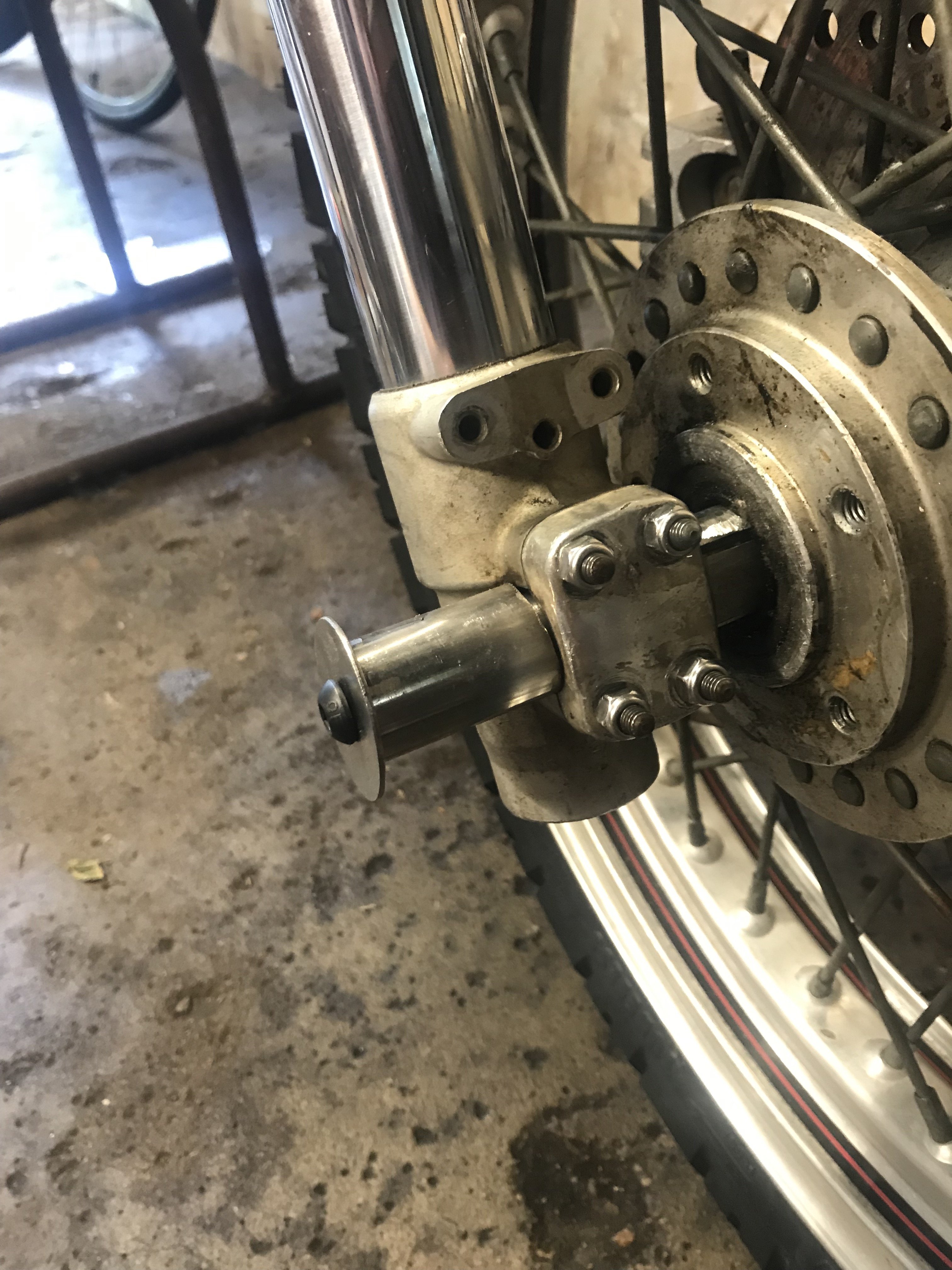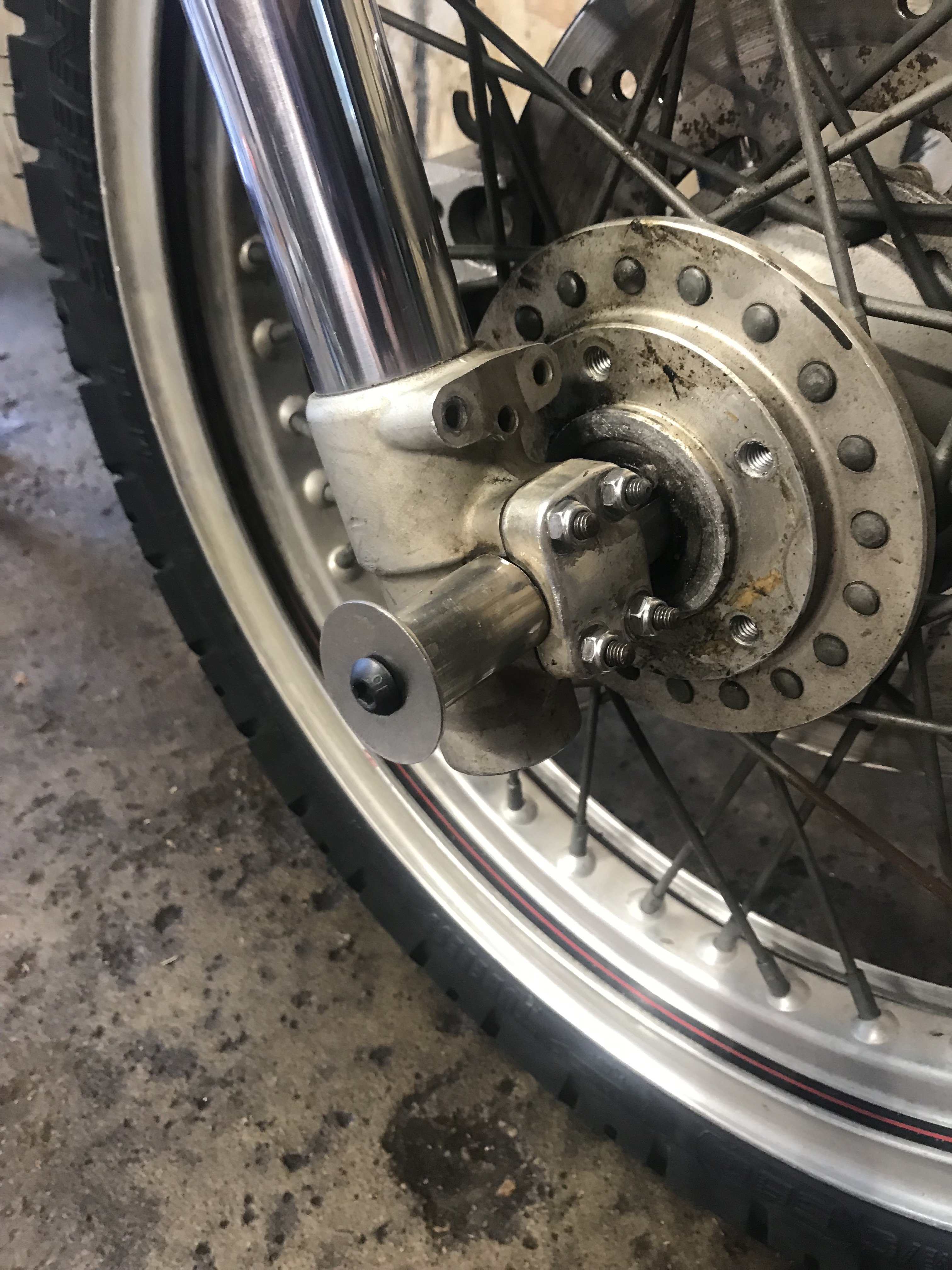 Mounted the license plate. It's in a bit sneakier of a location this time... we'll see if the feds approve. I didn't see any specifics in the code/law website I looked at, and I've got a buddy with it mounted in the same location. He's been fine for 2 years, and even got pulled over once, they didn't mention it. I do have some mini led license plate lights on order to help legal it up a bit. Anyone in Minnesota have any experience with a plate mounted there?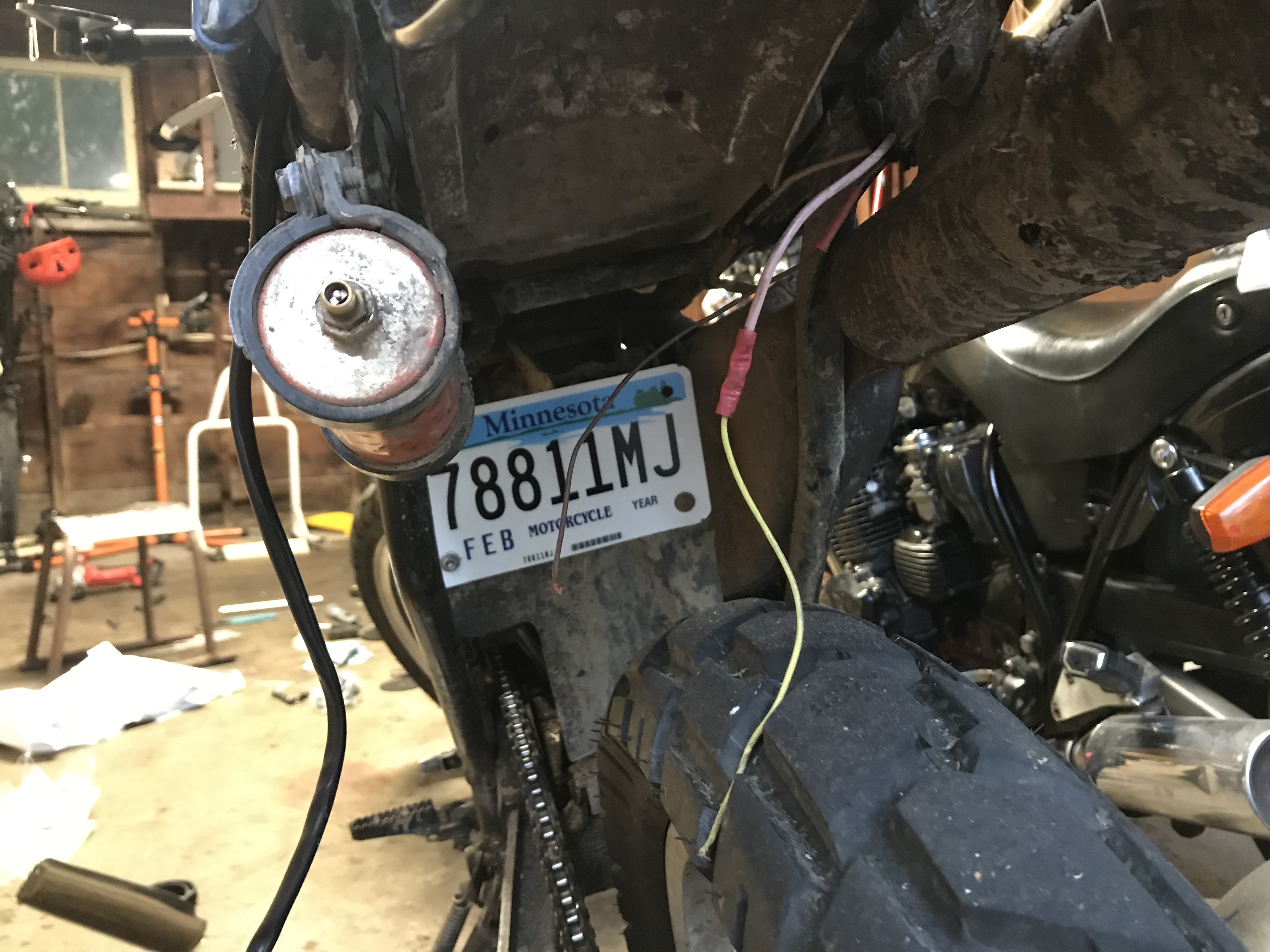 I [dont] promise to keep the mud off it
Last edited: