Nick Ol' Eye
DTT BOTM WINNER
After romping around the neighborhood on one of these the other day, we decided we wanted to snag one to tool around on. This came up about an hour away for $80, seemed like a decent deal so we hopped in the truck and scooped it up. It was put away by the PO after it got "hard to start," may need a set of rings but we'll see.
Not sure if the kicker is installed correctly, I think they're usually parallel to the ground and kick down to about 6:00, and it marred the hell out of the case and Suzuki logo.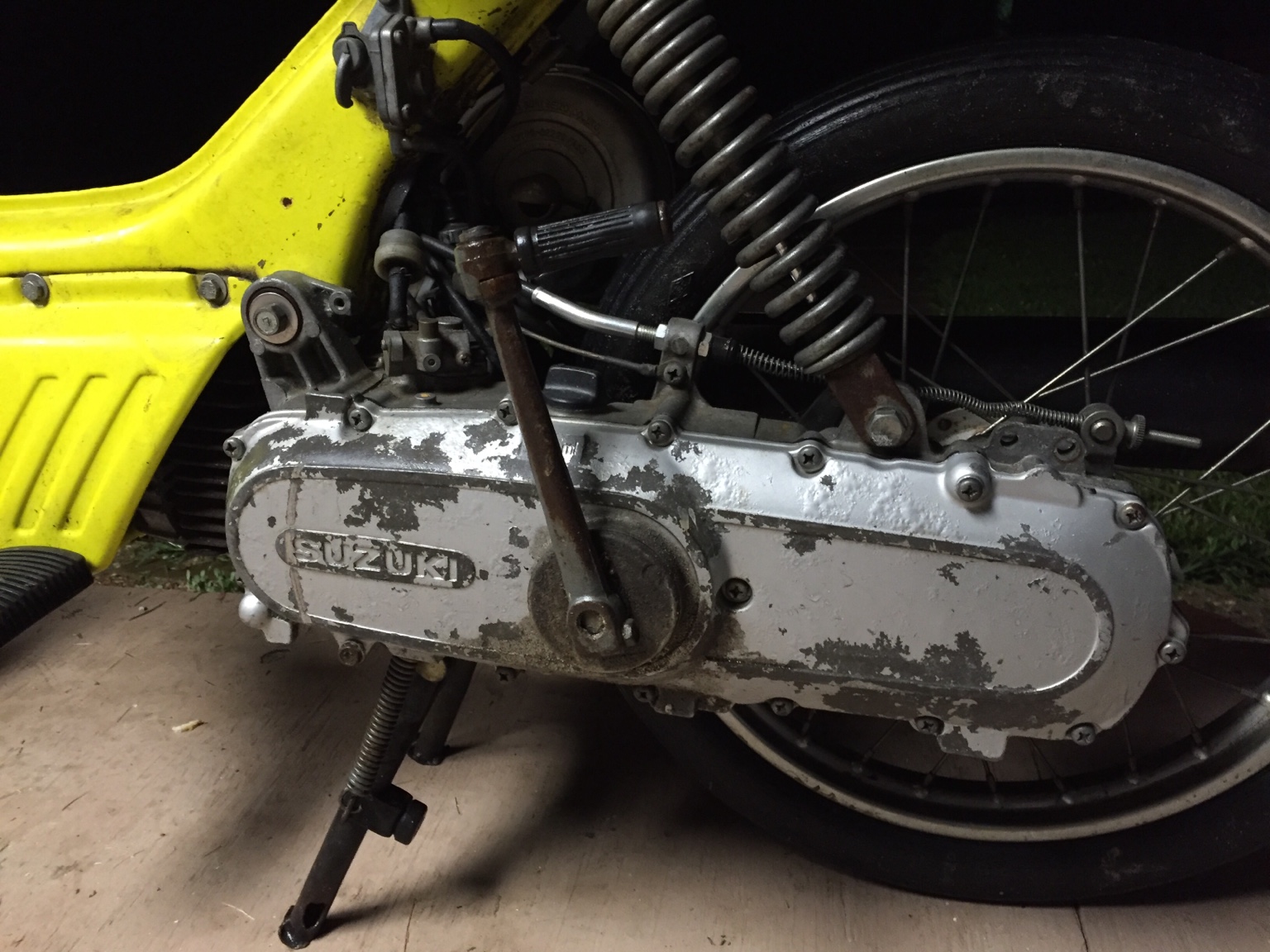 The footpeg support plates are both broken, looks like they were both JB welded and only one made it. No big deal I'll just weld a chunk of scrap on the missing one and run a bead over the JB.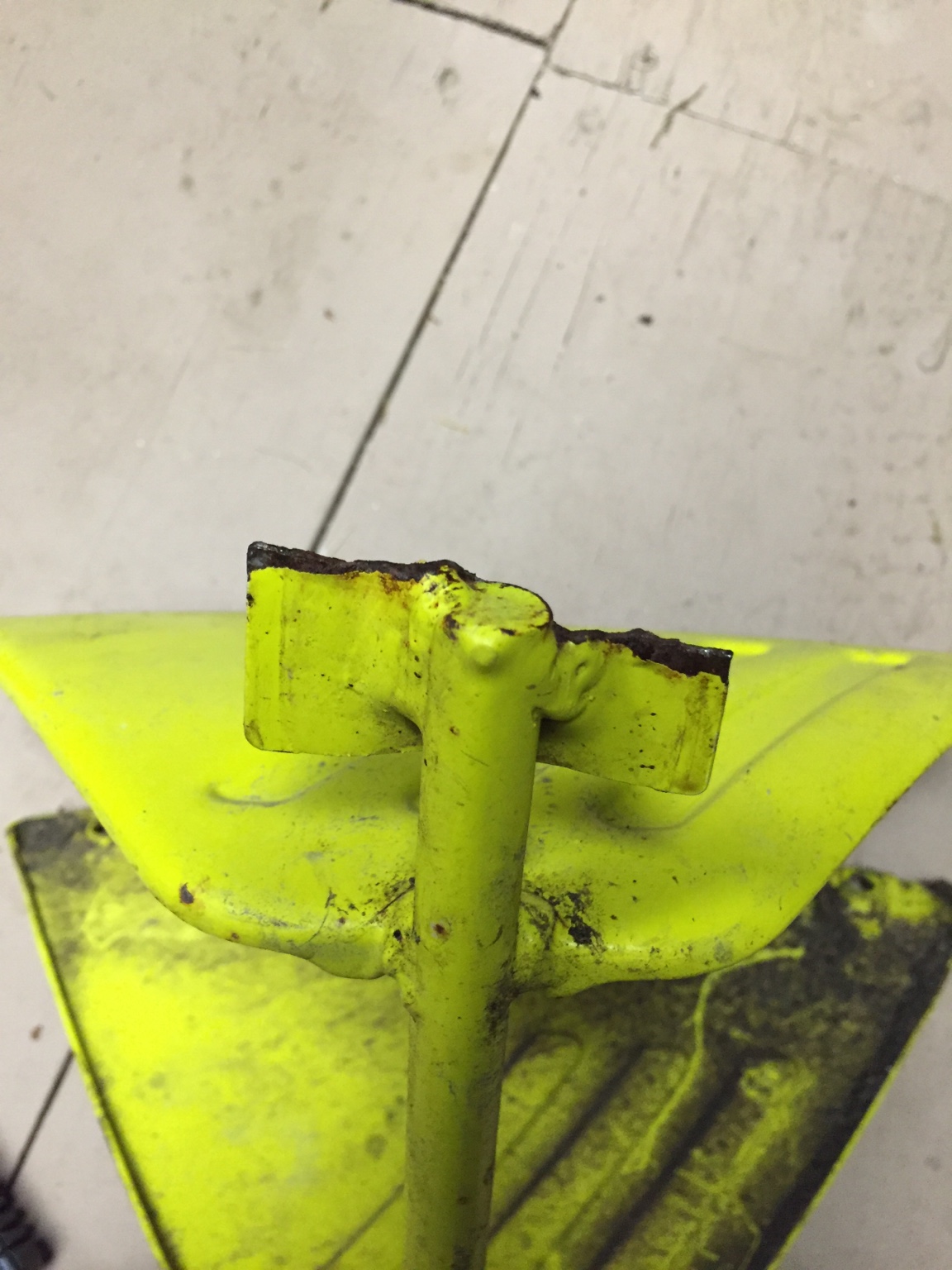 First things first, a cold compression test showed 90 PSI. Seems low, but I'm not sure. I couldn't find a value in the service manual, only the compression ratio which is 6.5:1. I'm sure I can find spec range somewhere.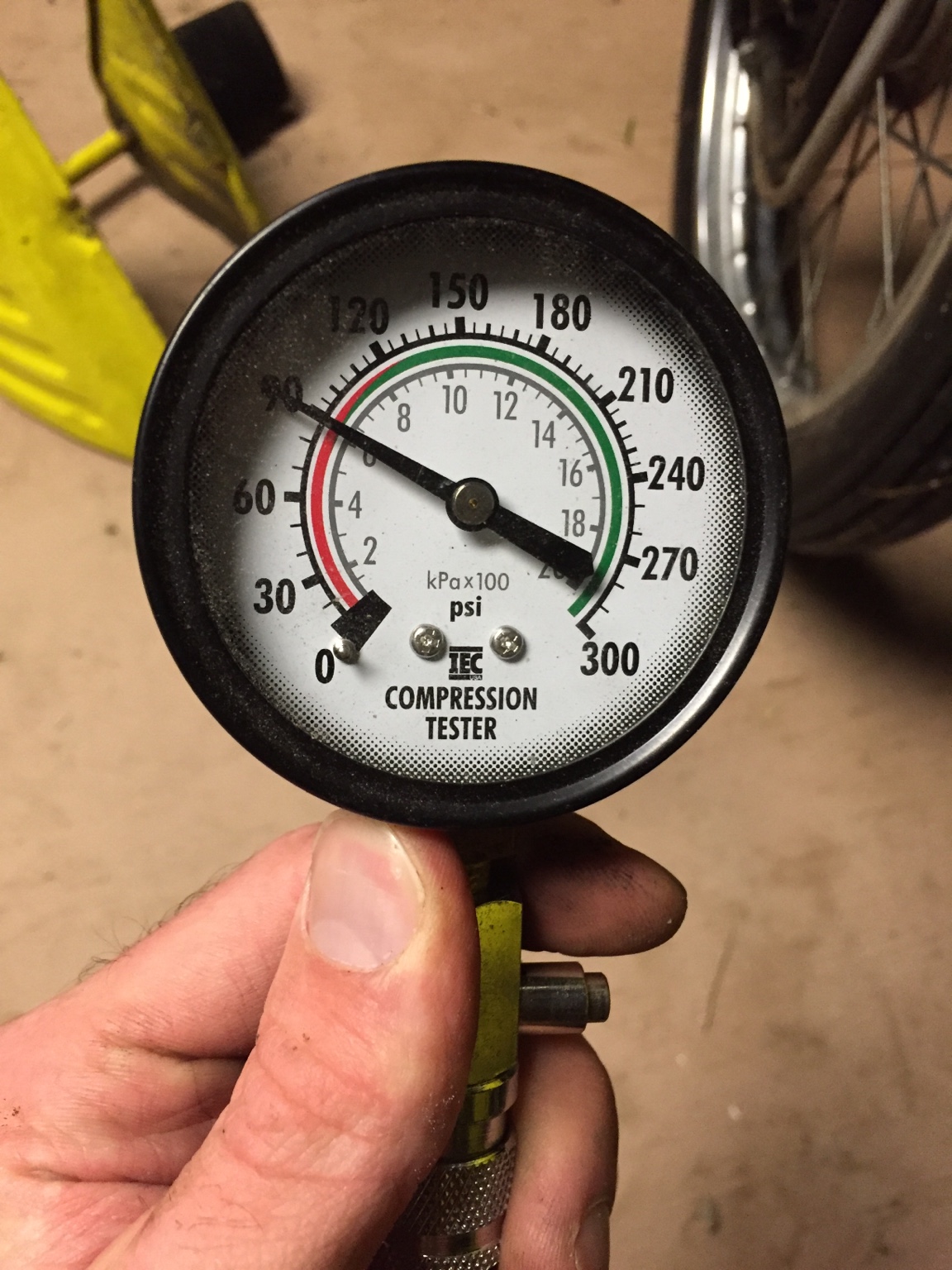 Yanked out the little baby carb. Clean as a whistle. The float bowl gasket even came off in one piece. That never happens. Throttle cable was a bit sticky so I'll have to address that later. Pretty sure the PO drained all the fuel before putting it away, which is a damn good surprise. Even the jets were clean. Quick soak for peace of mind and then I'll slap it back together.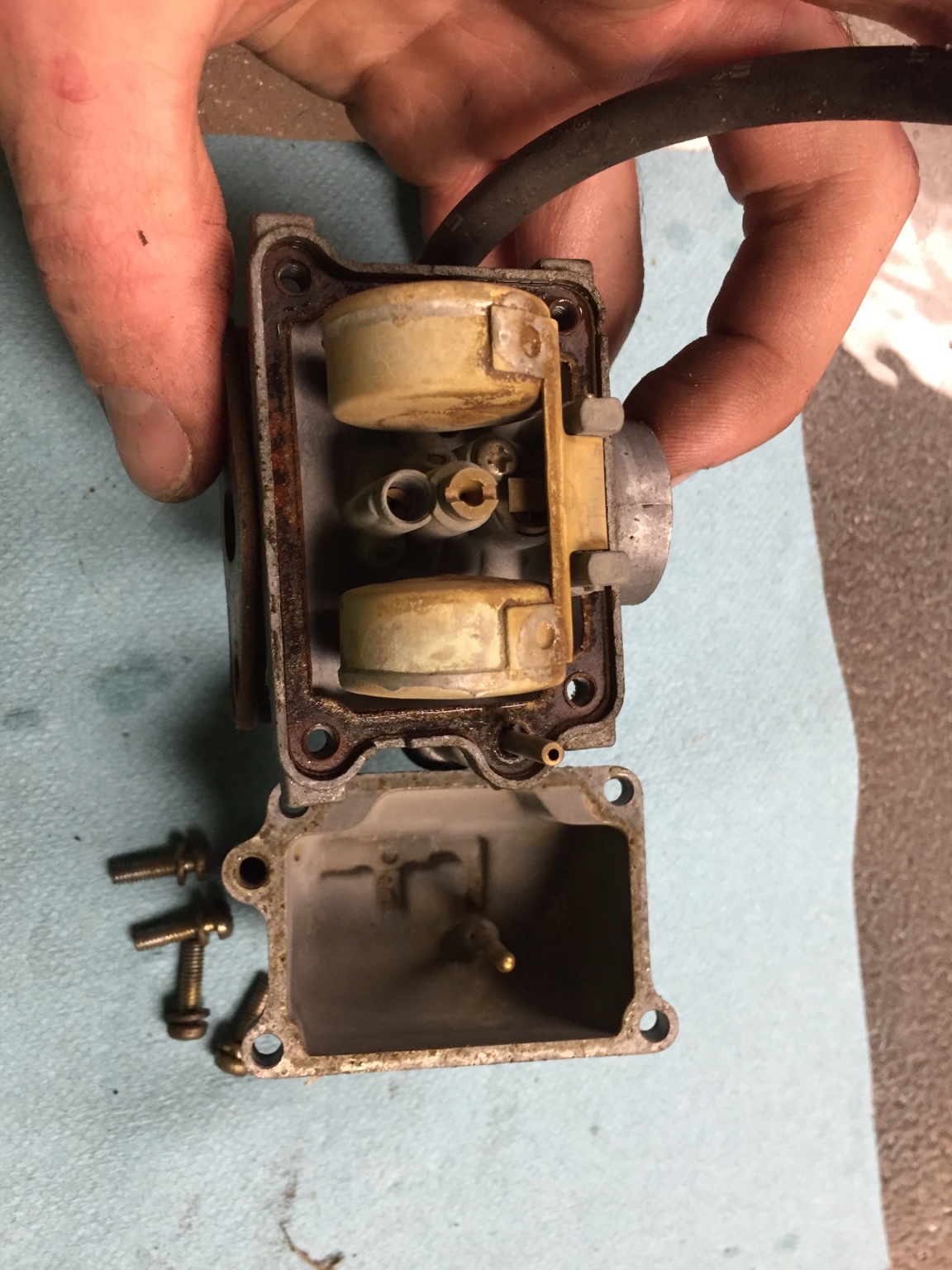 And a tiny little container to stick all the tiny carb parts in
Tomorrow I'll see if we can get spark. It has a PEI ignition which I've never heard of but has got to be some type of electronic ignition dealio. It's got a magneto so I
think
I can just complete the circuit where the battery would be and it should get spark. To be continued!
Sent from my iPhone using
DO THE TON