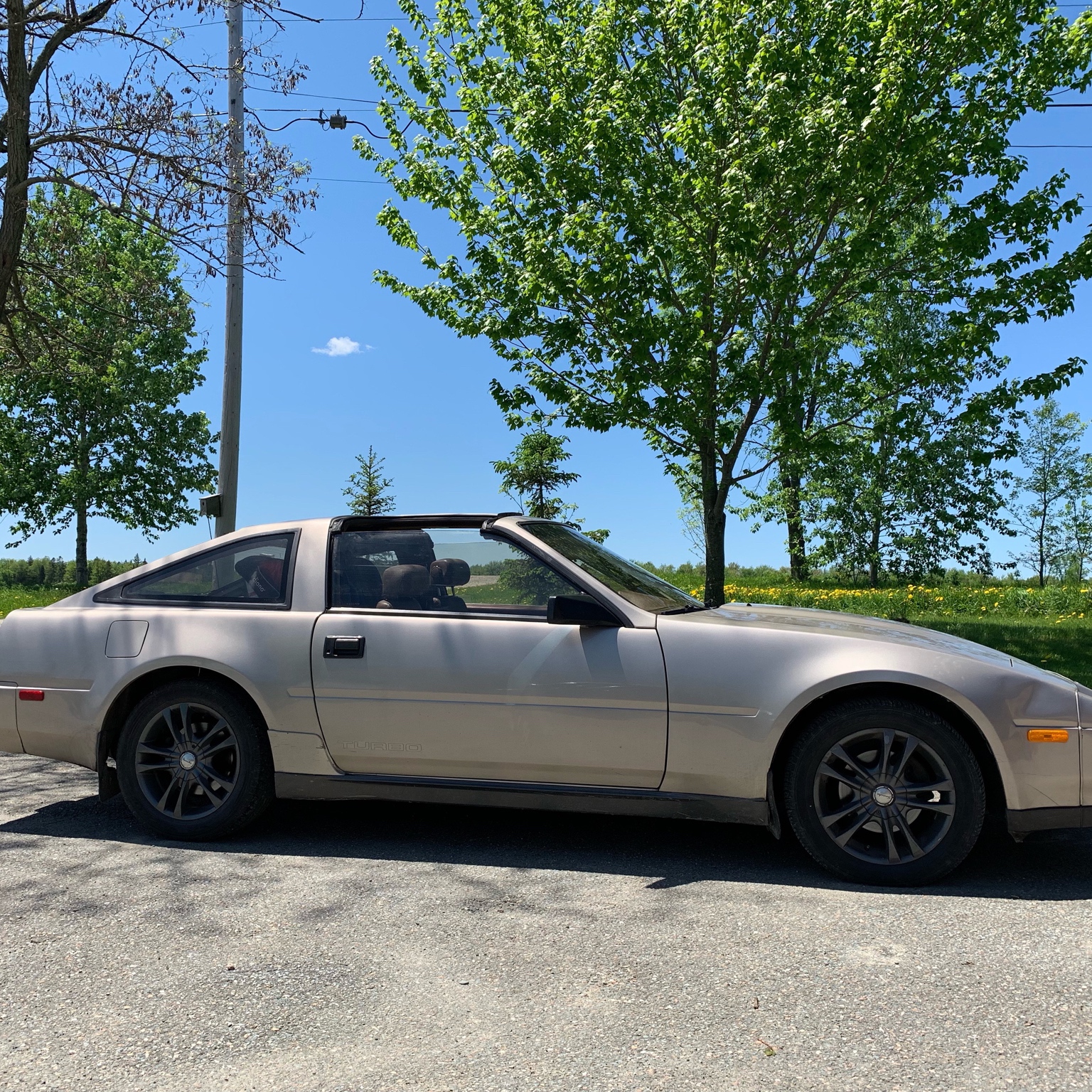 So a few years ago I traded a t500 for this 87 z31.
It was originally a 2+2 factory turbo automatic.
Swapped in a manual transmission and drove it for a year but decided it needs a little more boost than the factory snail can provide. Basically, full EFI system replacement, bigger turbo, engine rebuild, hopefully double the stock power for a fun summer daily.