Hello All,
My name is Matt, new to the site, have been lurking for a few weeks reading, learning, and admiring others projects/work. Now that my bike is starting to take shape I am starting a build thread. This is my second bike, I formerly had an '81 SR250 that was less of a project, and sold a few years ago.
I picked up this basket case 1976 XS500 a few weeks ago, engine had been removed and half disassembled, and came with another spare 'good' engine and a few boxes of new and used parts.
In my excitement I failed to take before pictures, and we all know what happens with idle hands... sorry.
So far, anything that can fit in the oven has been powdercoated with a satin texture black. The bike came with new fork seals, so those were replaced before reassembly. I am just trying to tackle one thing at a time. New NOS oversized pistons, gaskets, and much more have been slowly showing up at my front door.
Parts and more parts.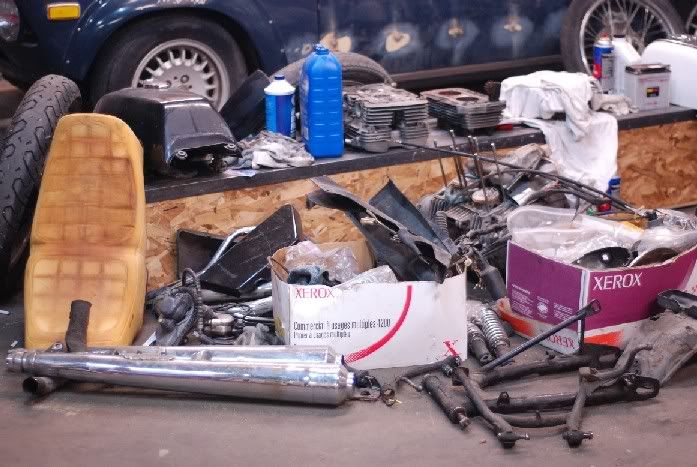 Stripped down the frame and painted with the black epoxy spray paint.
The carbs were extremely gummed up (throttle would not budge) disassembled and cleaned with carb cleaner.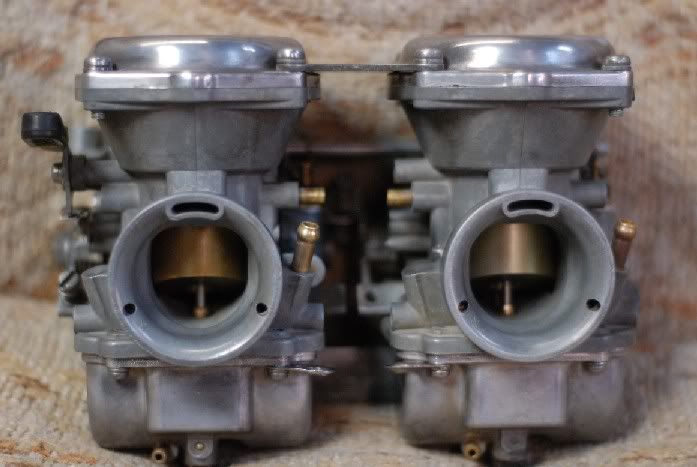 I managed to find a nicely shaped gas tank at the local graveyard for the rear seat.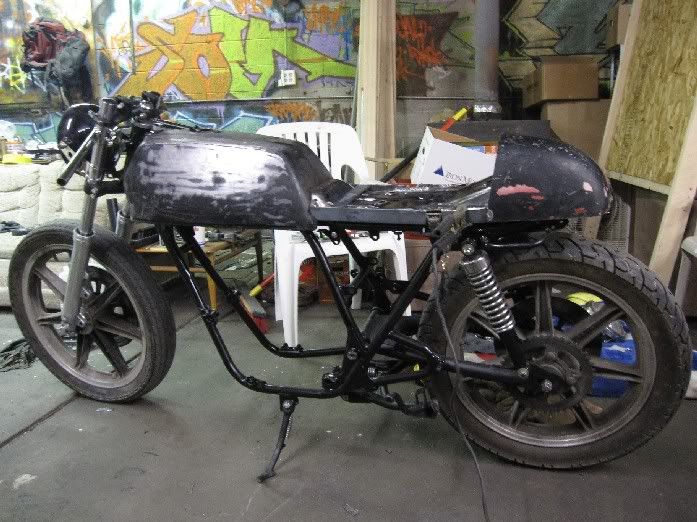 Narrowed and reinforced the stock seat pan.
I am hoping to have this bike done this summer, but I don't want to rush anything.
Comments and criticisms are welcome, let me know how I am doing.
Thanks!