[list type=decimal]
[*]
Intro:
So, after having posted in various sections, inevitably asking for help of sorts, I thought I would start a build thread, seeing as this has been the first day I've attempted to see what's happening with this bike. I'm not sure where this will go, to be honest I have 0 experience in any of this and have 0 skills which could be of much use as of yet, but I'm hoping to at least get this bike running again and from there, I'd love to make it as cafe as possible.
I'm hoping to use this as a log from a complete noob point of view, so that if there is anyone else out there who decides to buy a non running bike and then have no idea what to do with it, hopefully this can be a point of reference - for better or worse though I'm not sure.
Bike background:
Got this bike from Scott's Motorcycles in Sydney for $750. I sent them an email asking if they had any project bikes lying around and this one one of them. It had been sitting in the garage for 2 years, having run well before that before succumbing to a CDI issue. From my point of view, it looked like it was in a pretty good condition compared to the other bikes I was looking at in that price range, so I got it.
Photo of the bike as taken by the shop. I did see it in person, but honestly, it made no difference.
So once it was delivered, I had no idea where to start. The helpful people on the Australian DDT section definitely helped point me in the right direction. I was told to do the following:
[list type=decimal]
[*]
Check if the motor turns - did this by seeing if I could roll the bike (slightly) while shifting through the gears. If the bike seized up, then the motor was no good.

This was fine, but I had a slight complication with the bike not going into first, but that was fixed by rolling it around more.
[*]
See if I had a spark - take the spark plug out, put it back on the lead, ground it against the engine and hit the starter.

No spark. I wasn't expecting this to work seeing as I'd been warned about the CDI, but I looked around anyways and found what I believe is the culprit...


I had no idea what this was, so I DDT'd it. Hillsy came up with a great diagram which showed it was most probably the CDI. Great. I knew I had a CDI problem, didn't expect not to have one...


[*]
If all that went well, put some fresh petrol in it and start it up.

Well, I haven't got up to this yet.
[/list]
Progress so far
So as I was saying, today was the first day of the build. I had a friend over who helped me roll the bike into my house, which was super helpful. So first on the list - see if it was really the CDI, so I went and stripped the bike.
How she now stands...
So, turned out it was the CDI. After stripping off the seat and those side panel things (no idea what they're called), I found the regulator, which was what other people thought it might have been, so damn...I was going to pay the 456 euros for a new one, and seeing as there didn't seem to be any after market ones for my bike at a decent price, I thought I'd try Jaycar...they had a CDI kit online for 98 bucks, which I thought was a bargin if that's how much I was expected to pay for a second hand one which looked rather mangled. So off to the shops it was, for that and some brake cleaner. Again, this was from advice from the Australian DDT, and would be used to clean up carb.
First up Jaycar. This is what a kit CDI looks like
Looked simple enough if it had decent instructions (read lego instructions, or IKEA instructions, or anything which is step by step)...too bad the instructions came from some article on CDI's. It would be helpful to people who actually know anything about electronics - I believe someone did warn me last night. But here, I've put up the link for anyone interested, or is looking into making their own
http://www.siliconchip.com.au/cms/A_110499/article.html
And seeing as it only turned out to be 20 bucks, I thought whatever, I'll give it a shot. Its a cheap stab in the dark. So I got that and a solder and I'm looking to try to put it together this weekend. I'm hoping my uncle can help me out, he's an engineer or sorts so I imagine he'd have more of a clue than me.
Up next was SuperCheapAuto, where I got some WD40 and brake cleaner.
So, at this point, I have to say it again - if anyone has a pdf copy or a print copy of the 1980 - 1983 Kawasaki Z250 Single Manual Service Manual, please let me know and, if its a printed copy, I will be more than happy to pay for it. I went about trying to dismantle the carb following the Z250 Twins manual (which I do have and if anyone needs I can send them the link) but realized pretty quickly that things were slightly different. So I improvised and here are the results.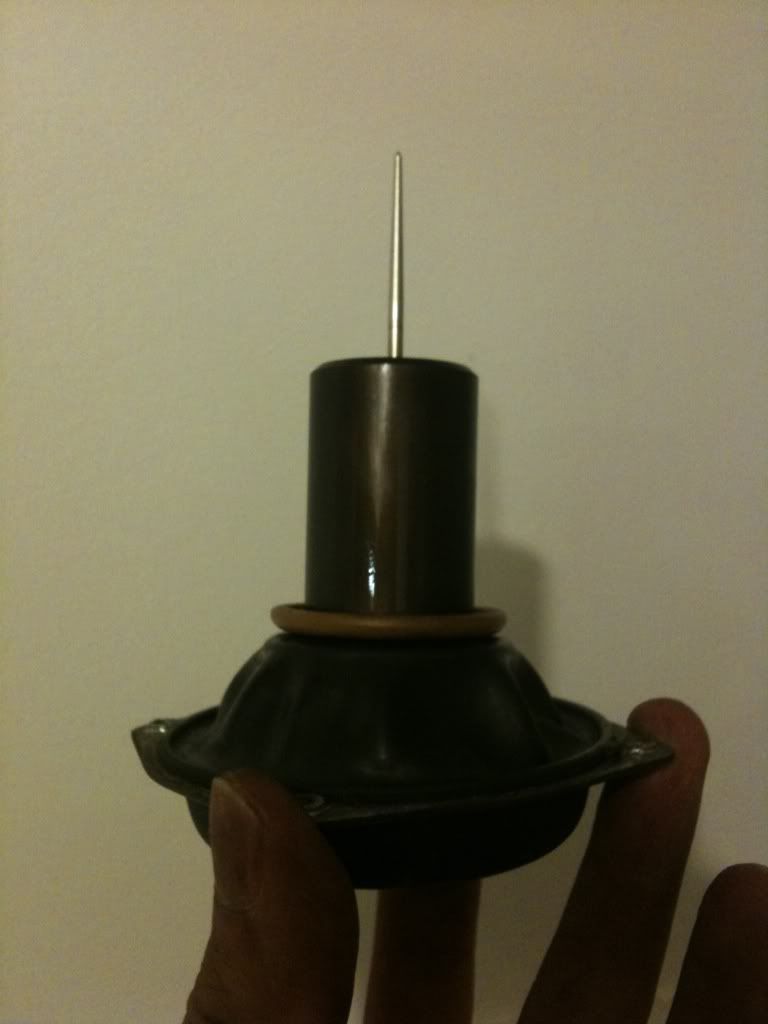 Now I was too scared to dismantle this bit - the manual said I needed to use special tools, but people on this site do talk about cleaning the jets and needles and all that, so if anyone could tell me how to dismantle it, if it needs to be dismantled and cleaned, that would be great.
This seal thing caused me a lot of trouble - it attaches the 'butterfly valves' to the engine, but just wouldn't come off. You can also see the rubber has deteriorated pretty bad. Does anyone knows what this is called, and if I need to get a new one?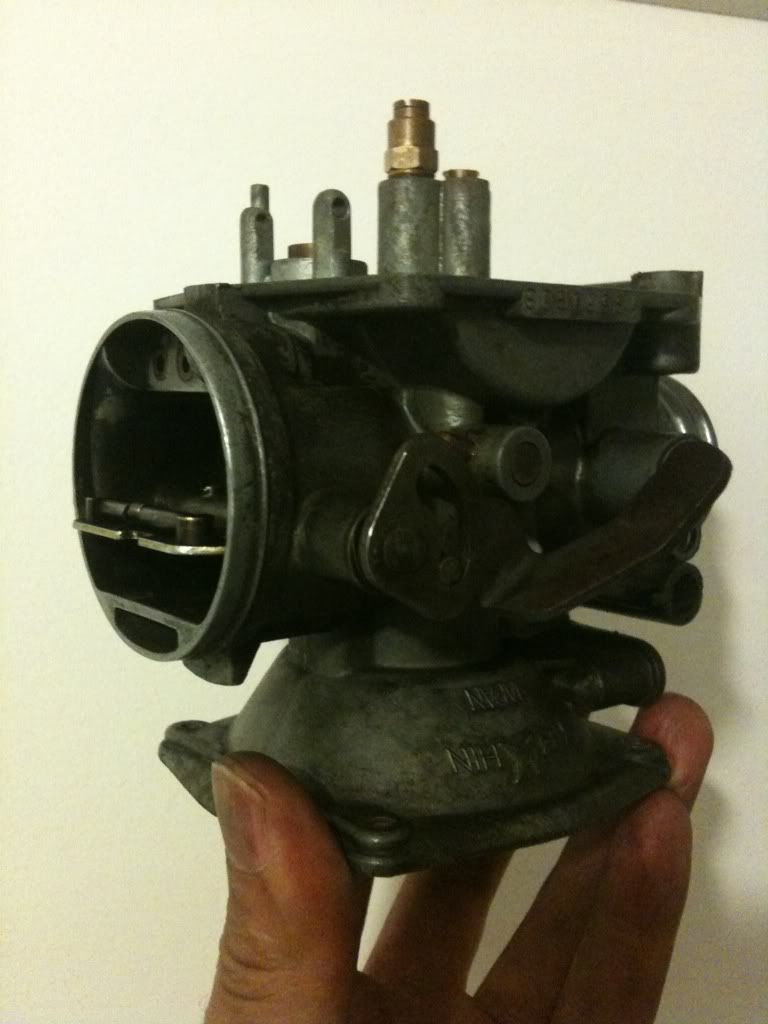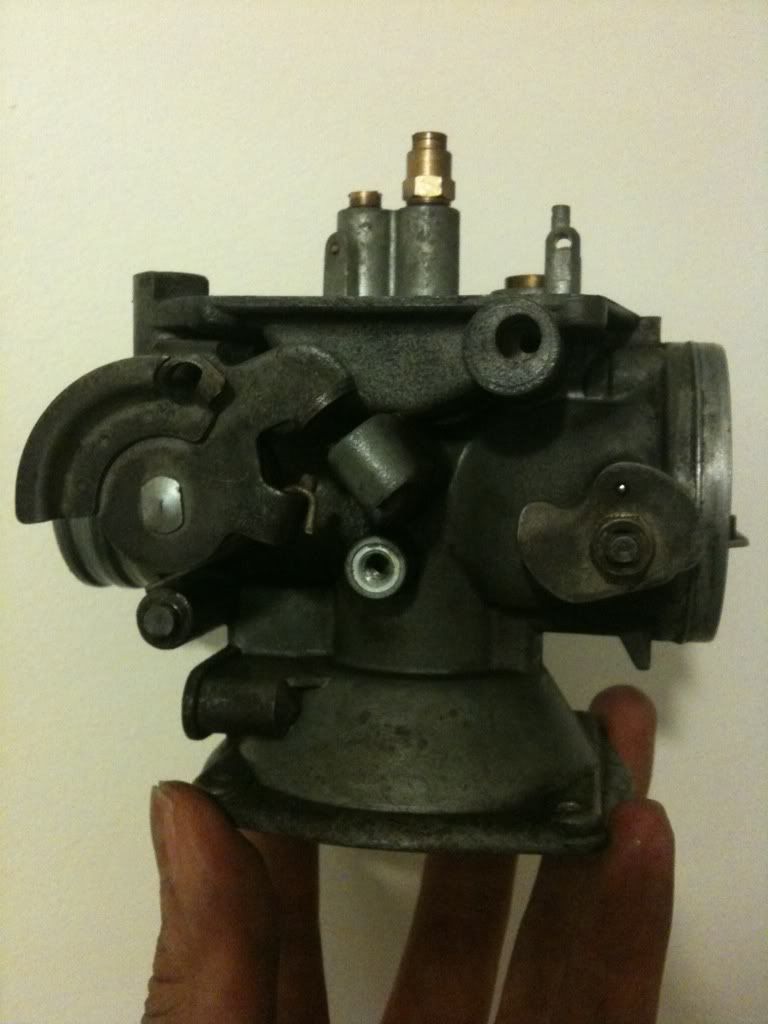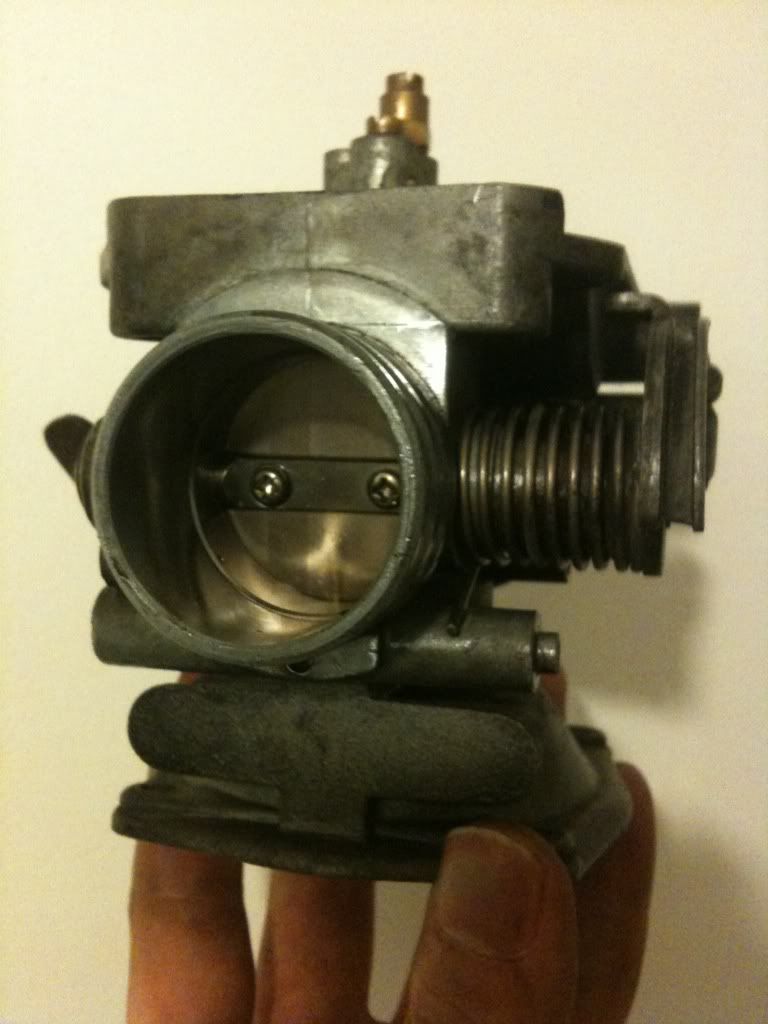 This is what I got it down to. I sprayed the other bits and pieces that were attached to it with brake cleaner, but I was wondering if this piece still needs to be dismantled further to be properly cleaned? It already looks pretty clean to me, but I do want to do a good job while I'm here. Another thing is that I'm not getting a very polished look other people are getting, just all the gunk is falling off it - is this what I can expect from brake cleaner? I saw another build where someone just soaked it in coke - is this a decent option? They're turned out pretty well, though I don't remember who it was, sorry.
So that's pretty much where I'm at right now. I'm planning to open up the engine just to make sure there's no surprises there, and hopefully if that's the case, clean it/soak it and work on the CDI while I'm waiting...
Really excited about all this. I realize its a bit of a ramble and there's a lot of unnecessary photos, but yeh.
A quick thanks to everyone who has already given me pointers and told me what to do, as by now you've probably realized I really don't know what I'm doing. My friend tried talking me out of it when he was over today, but just taking that carb apart got me excited. Ha.
Anyways, I'll try to keep this up and I suppose my future posts will be more to the point and less long. Every moment I'm here, I'm not working on the bike!
Cheers,
Sham
[/list]