Here goes.
Last year, I bought this non-running '78 KZ1000 LTD: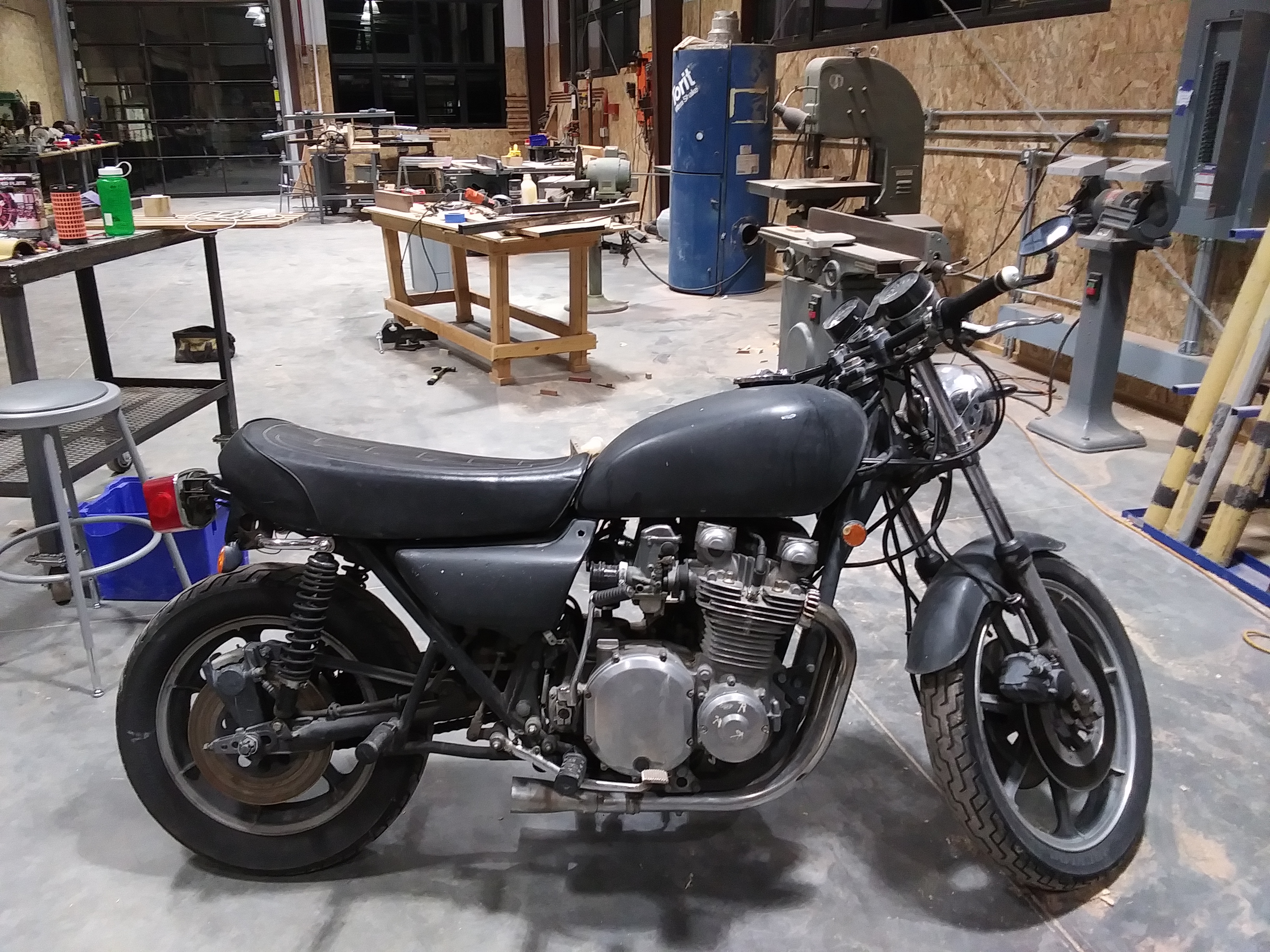 Aside from the PO having removed and disposed of the rear fender and tailpiece, and having cut off the exhaust pipes right behind the collectors (apparently with a sawzall), pretty nice bike. Like a lot of loks my age (50 in a couple months), I've been a fan of the big Zeds since I was a kid and saw Mad Max on a buddy's parents' Betamax player.
It had good enough compression (mid-120's) on all 4, and a happy surprise: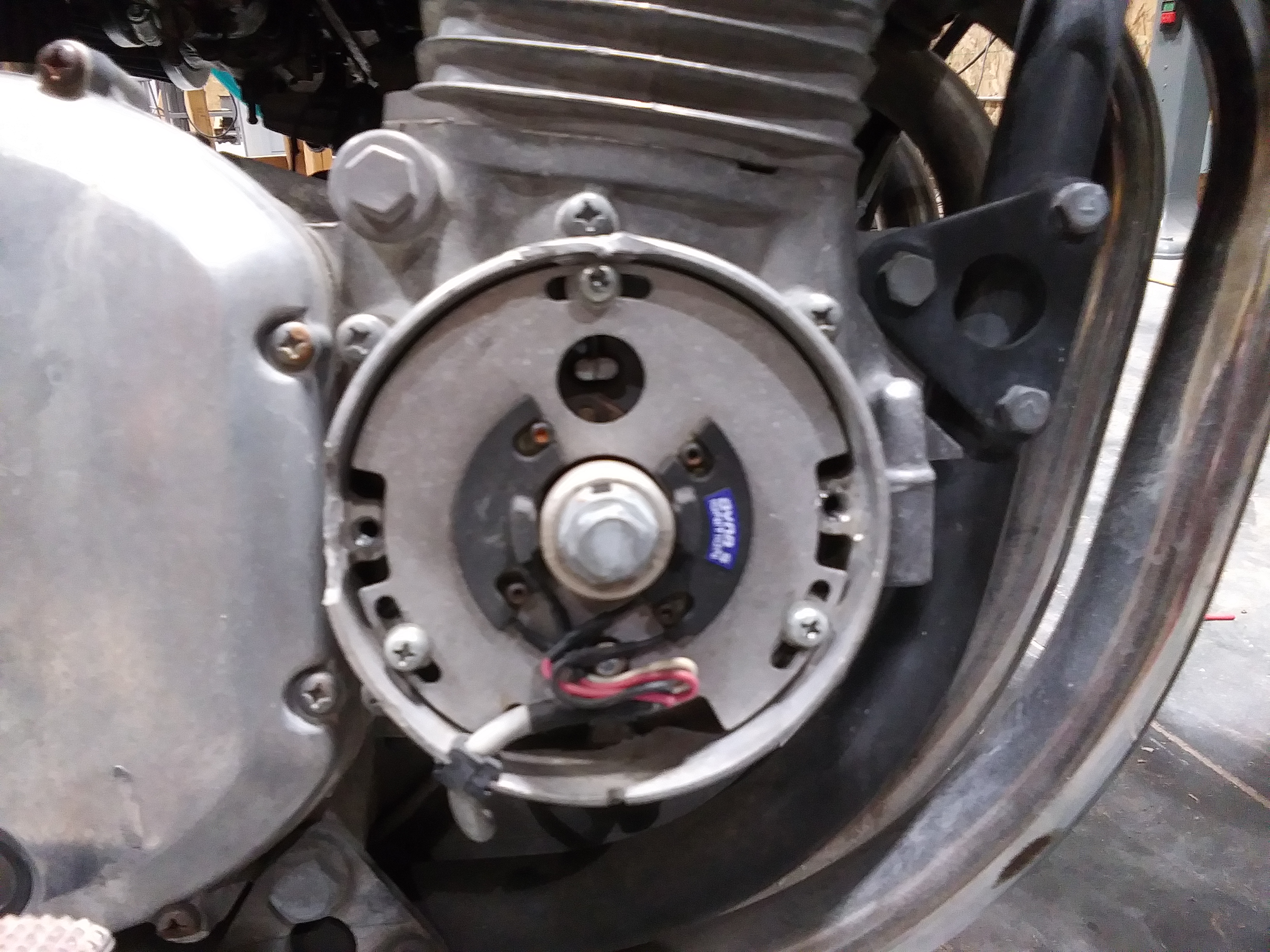 So I picked it up and went through the electrics, where I found a handful of cold solders and bum grounds. In about a day, I had it running okay, so I picked up a Delkevic 4:1 exhaust
Cleaned and rejetted the carbs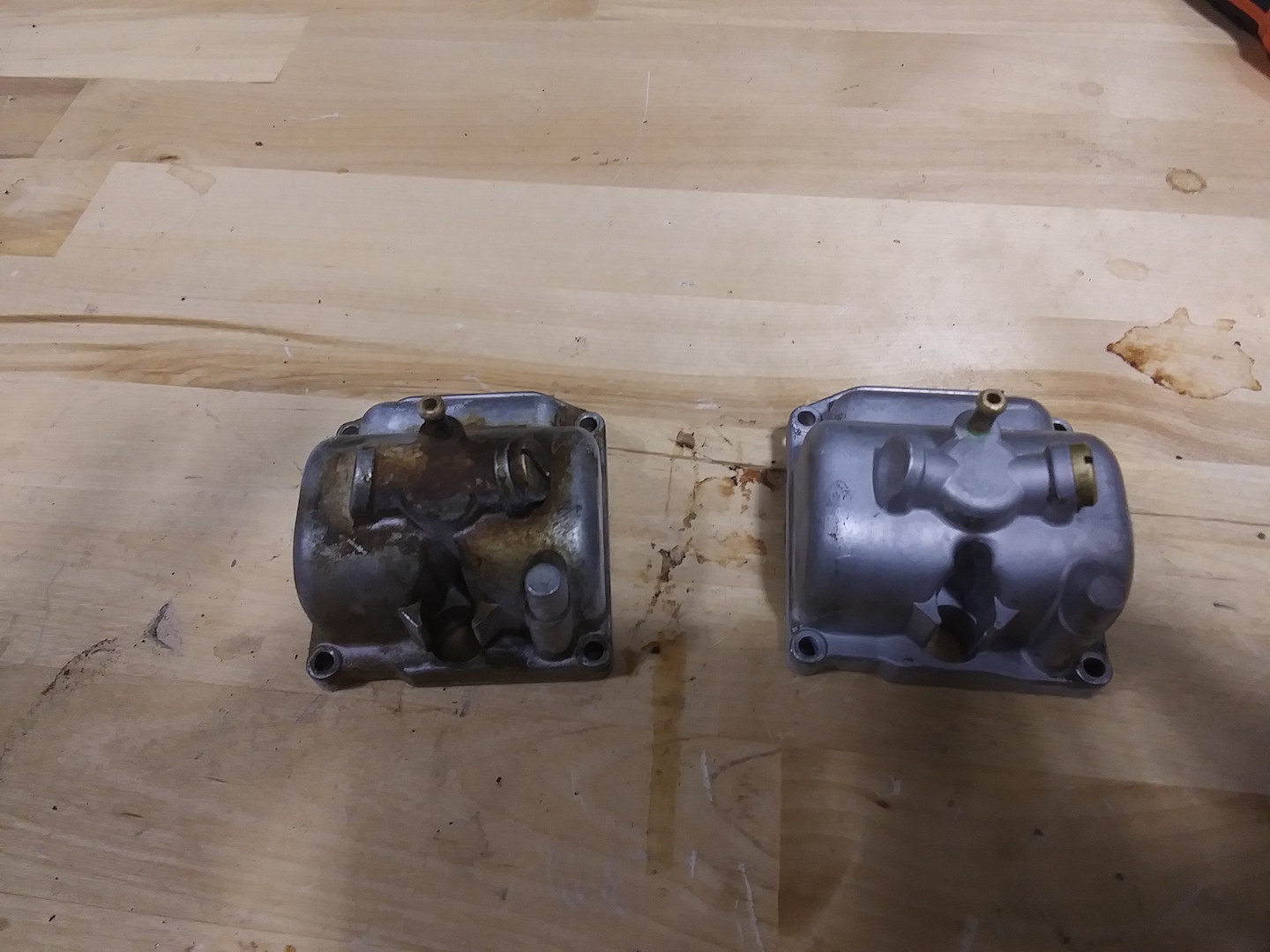 Poppped a set of Uni filters, some Dynatek coils, and fresh plugs and wires on, and had a nice running old machine...for a minute. It started running like crap, and the compression uniformly dropped by half, so I bit the bullet and tore into the engine to find this
A cam chain guide that broke in half and distributed bits of itself all throughout the engine. I've sent the case halves, cylinder block, and head (in which, I'm glad to say, the valves are unbent and good to go) to be vapor honed. Also, I've ordered new cam chain guides, idler pulleys, cam chain tensioner, and rubber dampers—pretty much the whole timing system was garbage. In the meanwhile, I'm doing a little arts-and-crafts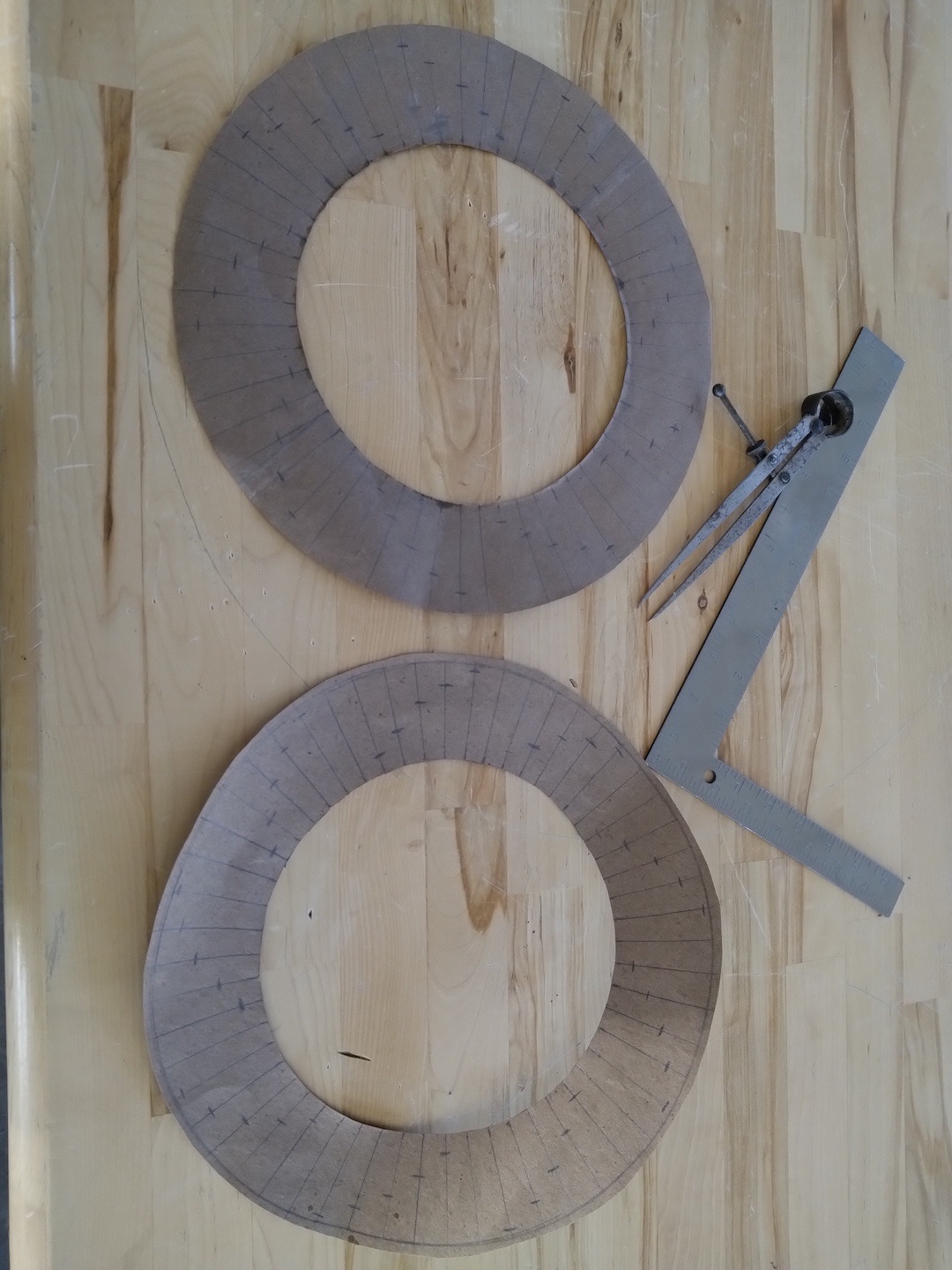 and drilling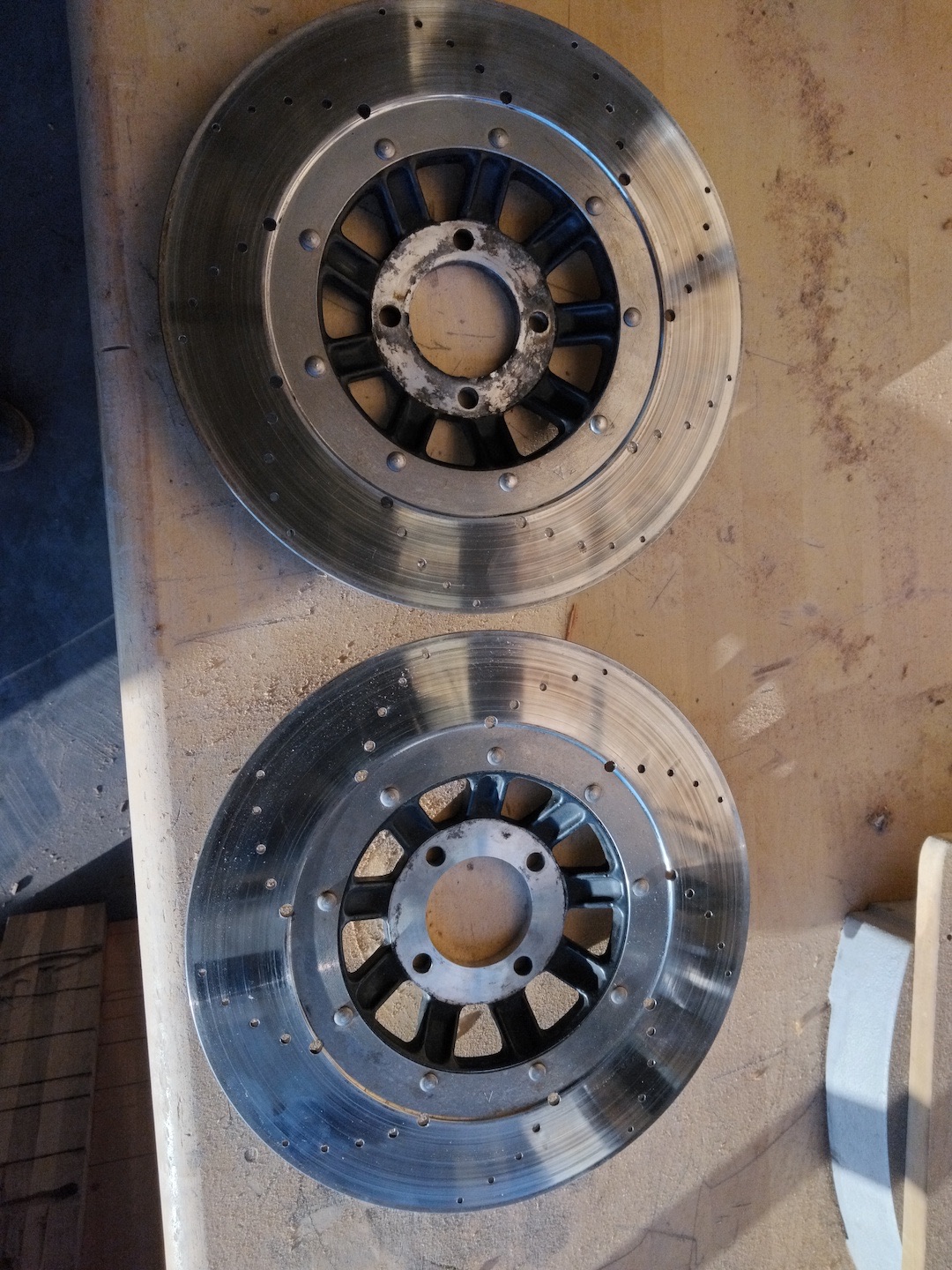 As long as I've got it stripped down to the frame, I'm also going to get a frame bracing kit from Half Evil Customs. Apparently, these mahines are somewhat prone to frame flexing on an aggressive lean. I thought about trying to fab a kit on my own (I read somewhere that Pops Yoshimura donated the world a set of plans for bracing these bikes) but decided that, given my lack of fabrication equipment (and skills) and the price of metal at present, $170 after tax and shipping was a pretty good deal for a complete kit that takes out all the guesswork.