this short video shows the final format for our Norley frame kits.
that is frame, oil tank fuel tank and seat unit.
the tank maker we use now is a craftsman of the highest order. his ali tanks really take some beating quality wise. even the underneath is good.
the seat units are grp and ali, the grp stops possible cracking at the point were the hump starts which can occur on the all ali base.
we have already sold 7 kits . 4 to the gud ol U S of A.
thanks to Alan Bernard of Santiago choppers. whose bike i believe will be complete in a couple of weeks.
gone is the combined oil tank/ battery box as it looked like a huge oiltank.
we now recommend a battery such as an odessey type under the seat hump.
Harley Sportster Manx...norley frame kit.3gp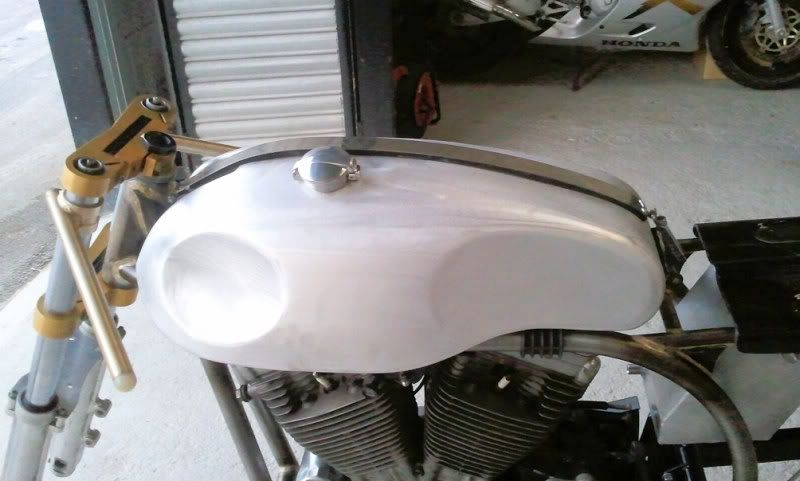 further images on the link below.
http://s104.photobucket.com/albums/m185/dracken1/NORLEY/